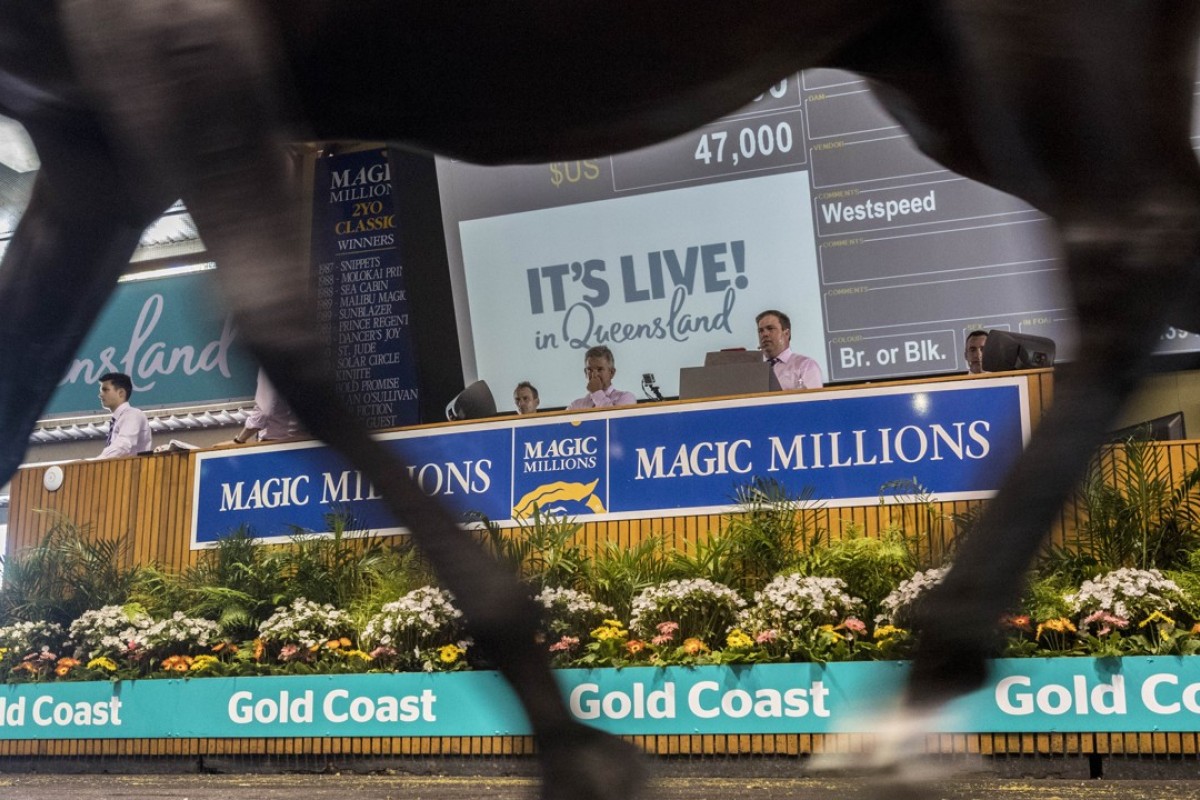 The Hong Kong Jockey Club's ban on buying Australian yearlings from last week's Magic Millions Yearling Sale was misguided and maybe even counterproductive in its political aims.
Racing officials in Australia are loathe to be critical of the Jockey Club, publicly, but many were scratching their heads at the decision – a move clearly designed to shock Australian authorities into action over the ongoing quarantine drama surrounding the new training centre at Conghua in mainland China.
Horses are banned from heading to Australia, not the other way around, but the plan was to motivate Australian breeders – a group that has proven to be powerful lobbyists – to apply political pressure to Australia's Department of Agriculture and Water Resources (DAWR).
"A political solution to a scientific problem" was how many within the breeding industry saw the club's chest beating.
'Prove there is no risk': Australia digs in its heels in ongoing quarantine rift with Jockey Club
So what was the net effect of the Jockey Club's absence from the Gold Coast? Well, if it did have the desired result of "creating economic impact", that impact certainly wasn't noticed.
Prices went through the roof and the sale was the highest grossing yearling auction in southern hemisphere history.
Nine yearlings sold for more than A$1 million (HK$6.23 million) and another five for A$500,000 as more than A$156 million in total was splurged, A$22.6m more than last year.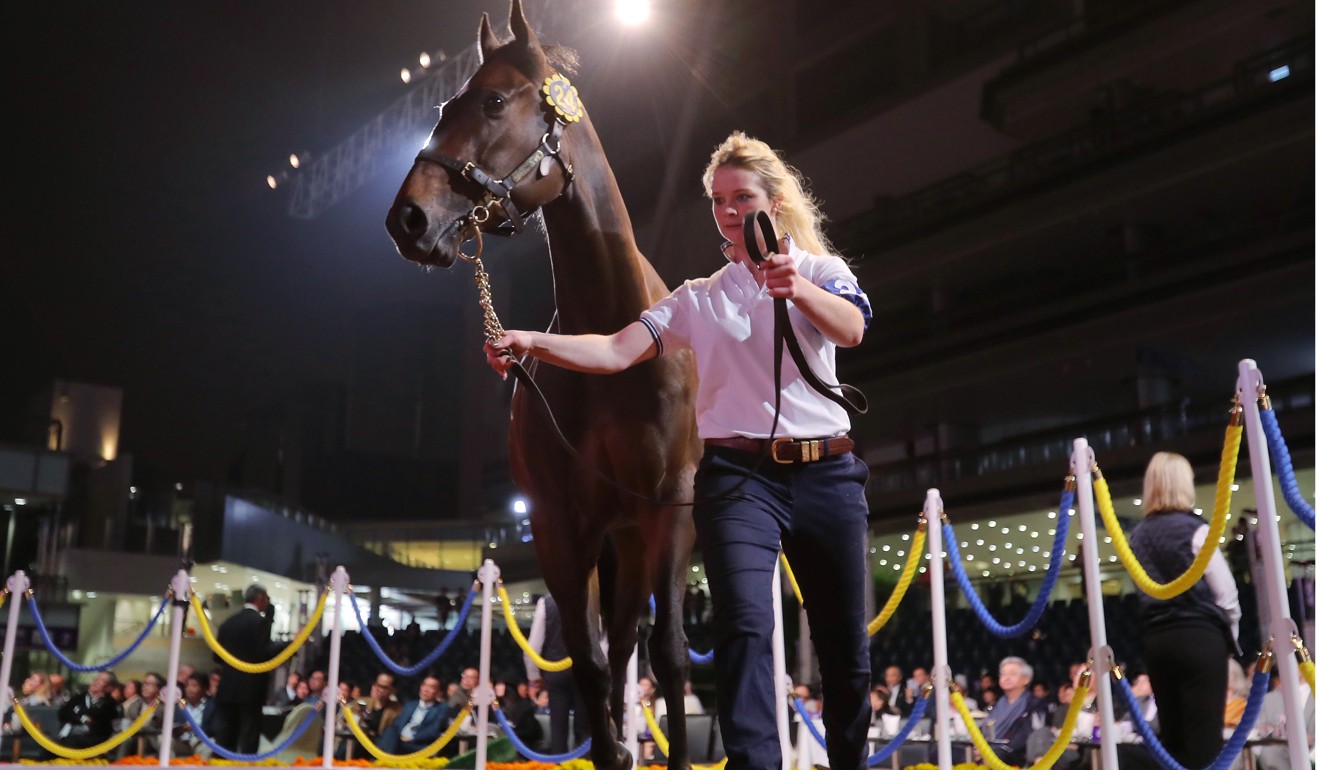 Not that Hong Kong wasn't a factor at the spending spree, just not the Jockey Club. George Moore shelled out A$1.36m for three colts, Asian Bloodstock Services went to half a million for two and Danny Shum Chap-shing bought a A$100,000 colt.
Others were purchased for Hong Kong, too – just none for the Hong Kong International Sale.
It is true, "there are other places to buy horses", as was stated by HKJC chief executive Winfried Engelbrecht-Bresges last week, but is there a more proven place to do it than down under?
That could be argued ad infinitum, but there is no arguing that Australian-bred horses form the backbone of the horse population at Sha Tin.
Say goodbye to HK$50 million: Aussie horse breeders lose big-spending Hong Kong Jockey Club
As of this week, more than 45 per cent of horses trained at Sha Tin were born in Australia (471 of 1,259).
Yet with trainers starting to take potshots at the quality of this year's International Sale Griffins, the club has denied HKIS executive manager Mark Richards the opportunity to buy at the most trusted source of horse flesh.
There are now rumours of the Jockey Club heading to Argentina, the United States or South Africa – but all loom as risky or at best unproven places to buy yearlings for Hong Kong's tough conditions.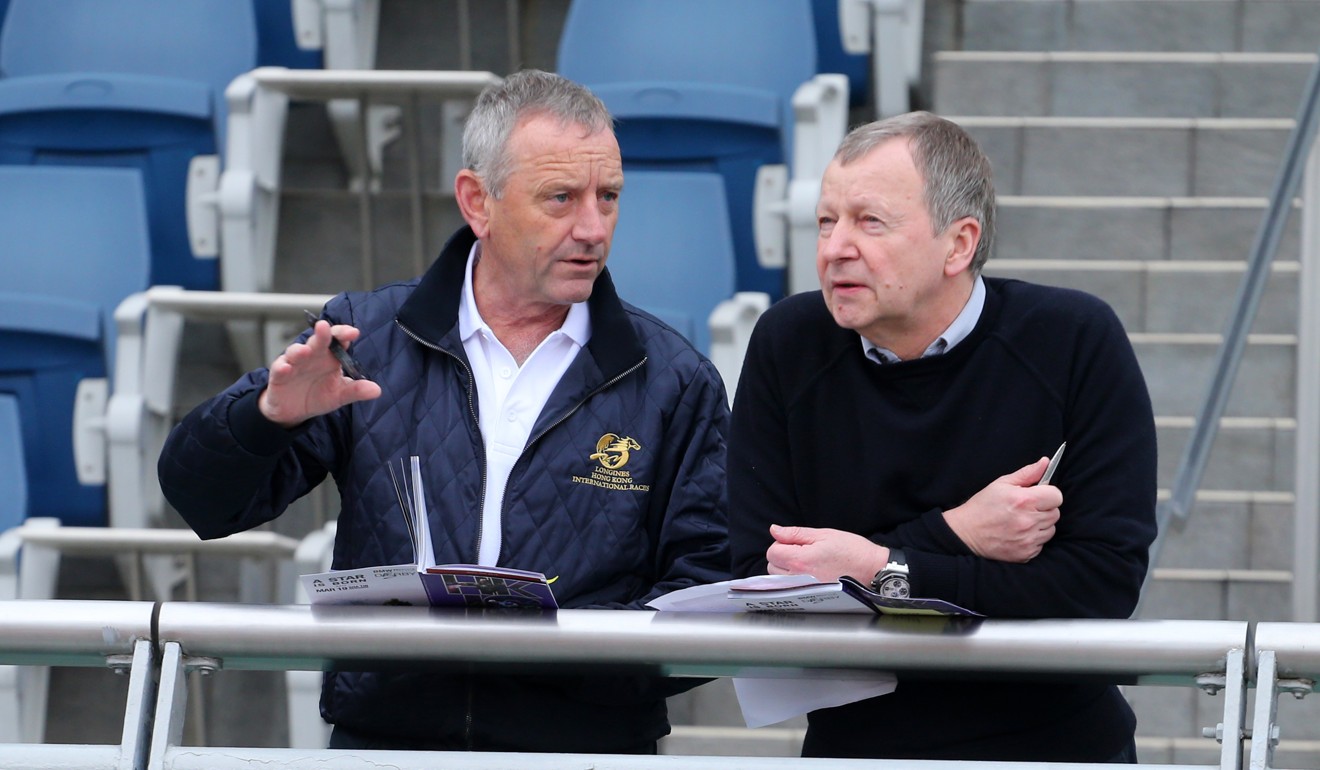 Of course, if the political move had the desired effect – that is the quarantine situation with the Jockey Club's mainland training centre being resolved more quickly – then maybe it was worth it.
On that score, the initial signs aren't good – in fact, the Jockey Club's shot across the bow provoked a stinging response from DAWR.
The strongly worded press releasewas straight forward. The club needs to wait in line and even introduced a few terms to the public domain that hadn't been there previously, including "exotic horse diseases".
Australia takes issue with Jockey Club's new training centre in China and cracks down on quarantine in Hong Kong
The Jockey Club poked the bear, and the bear took a swipe back, essentially saying "we are a country, you are a race club, wait in line".
It brought to mind the Australian government's response when Johnny Depp smuggled his dogs, Pistol and Boo, into Australia on his private jet.
We have included this clip from Australia's former Minister for Agriculture and Water Resources, Barnaby Joyce, because it is hilarious, but also because it speaks to Australia's attitude to biosecurity – it is no laughing manner.
The Jockey Club might have got away with light treatment compared to Captain Jack Sparrow and the good news for officials is that Joyce is no longer in charge and was replaced by "racing friendly" David Littleproud last month.
Still, the Australian stance seemed crystal clear, "wait until March" and as unfair as the Jockey Club might think that is, we have a stand-off until then.