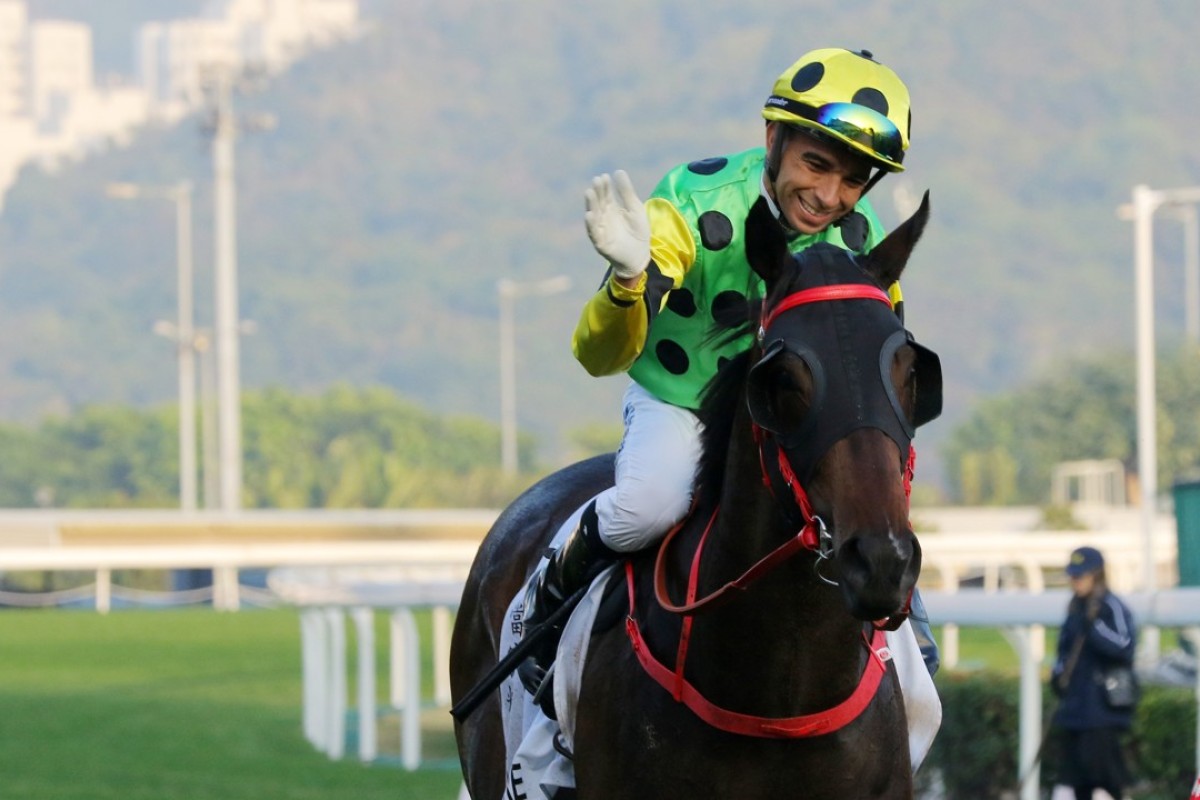 So this is just Rapper Dragon all over again, right? The genuine class horse dominates his age group rivals and romps his way through the four-year-old series with a clean sweep culminating in a BMW Hong Kong Derby win for the ages.
Mark it down, John Size has Hong Kong racing's newest superstar, simple as that.
Not so fast, people, despite the apparent dominance of Nothingilikemore's Hong Kong Classic Mile win on Sunday. History – and rival trainer John Moore – says we are well advised to keep the Hong Kong hype machine in check.
Moore even came armed with a metaphor to back his case.
"There is a lot of water to go under the bridge," said Moore, who saddled up fifth, sixth and seventh with Rivet, Grand Chancellor and Ruthven putting in what could be kindly termed "sound" efforts.
Moore also had Good Standing cooling his heels, or heel as it were, at home after being scratched from the race with a cracked hoof, but it wasn't so much the strength of his own team providing hope that Nothingilikemore can be beaten.
"D" is for Derby but it is also for distance and now Nothingilikemore must stretch to 1,800m in the Hong Kong Classic Cup and then 2,000m for the race everyone wants to win on March 18.
"He still has to prove himself at 2,000m and the jury is out with respect to if he can get a solid 2,000m," Moore said.
'A nuisance' – John Moore scratches Good Standing from Classic Mile
So the HK$18 million question for the next 55 days will be "can Nothingilikemore run 2,000m?"
Of course, the question before Sunday was whether Nothingilikemore could get a mile – something he had never tried before – and the answer was an emphatic yes.
With two 1,400m races behind him this season, albeit well spaced runs, and another solid trial three weeks ago, Nothingilikemore was less wound up than his previous starts and his racing manners were impeccable.
Nothingilikemore raced tractably and even copped a check down the back straight from Lockheed and didn't overreact.
So as far as racing manners were concerned, the winner didn't leave rivals trainers and jockeys with much hope and maybe Moore was grasping on to whatever he could.
Then again, as pointed out by colleague Alan Aitken during the week, 11 Derby winners since the turn of the century didn't even run in the Classic Mile, and it had been a decade since a horse had completed the Classic Mile-Derby double when Rapper Dragon achieved the feat last year.
Sure, statistics don't lie, but it's just that this particular Classic Mile winner looked pretty darn good.
So did Able Friend in 2014, before Designs On Rome turned the tables on his stablemate in the Classic Cup and Derby.
Rapper Dragon dominant as John Moore sets new Hong Kong Derby record
Maybe the Tony Cruz-trained Exultant was the Designs On Rome of the beaten brigade, the horse with superior stamina that will wear down his brilliant rival over more ground.
Exultant's jockey, Zac Purton, didn't seem that bullish about his chances though, and certainly didn't come armed with any fancy, or even mixed, metaphors.
In fact, Purton gave a one-word assessment of his horse's effort, describing it as a "pass" and seemed more intent on lavishing praise on the winner.
Metaphors from sports people are often throwaway lines to placate eager sportswriters and are sometimes delightfully mashed, like "wielding an axe to cement a position" or "a leopard can't change his stripes".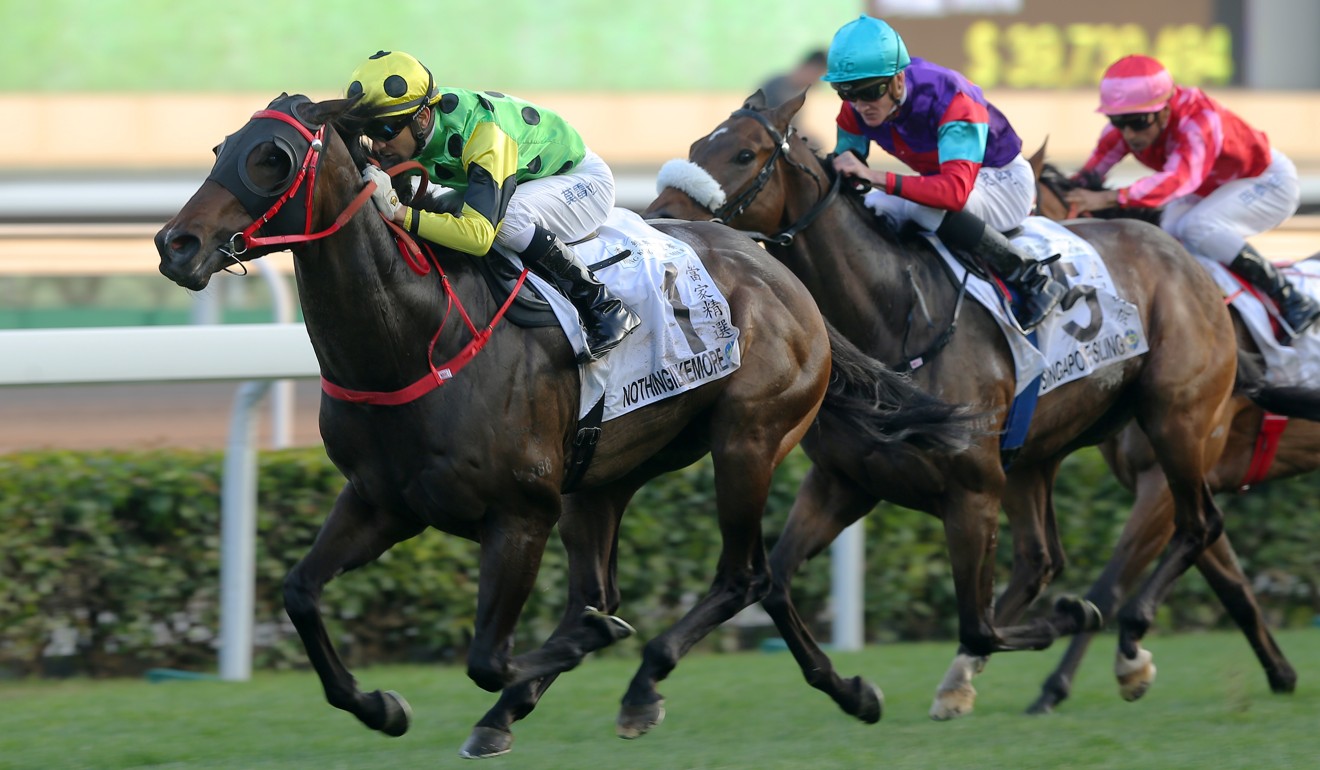 The post-race comments for the Classic Mile may have contained all we needed to know about the future in a battle of metaphors between Moore and winning jockey Joao Moreira.
Moreira started his statement with, the classic "I'm on a boat".
This would have been perfect if it was in response to Moore's "water under the bridge" line, as in "yeah, so John says there is water to go under the bridge, well, guess what John? I'm on a boat".
That isn't what he said – which would have been all-time – but what he did say still wins the battle of the post-race metaphors, not just in this case, but forever.
Trying to find the Hong Kong Derby winner? Here is a proven formula
"I'm on a boat, with a group of people and a lovely animal, heading for the dream island where we want to go, a party island," Moreira said.
This is outstanding, dream island was sufficient, but a party island? It sounds more like the pitch for a sequel to Life of Pi, an art house movie about a boy in a boat and some animals that gets a little strange.
Spoiler alert, Life of Pi has a weird ending – yet in Moreira's metaphor version there doesn't seem to be the any ambiguity: Nothingilikemore will be winning the Derby, there will be a party and the rest is just water under the bridge.