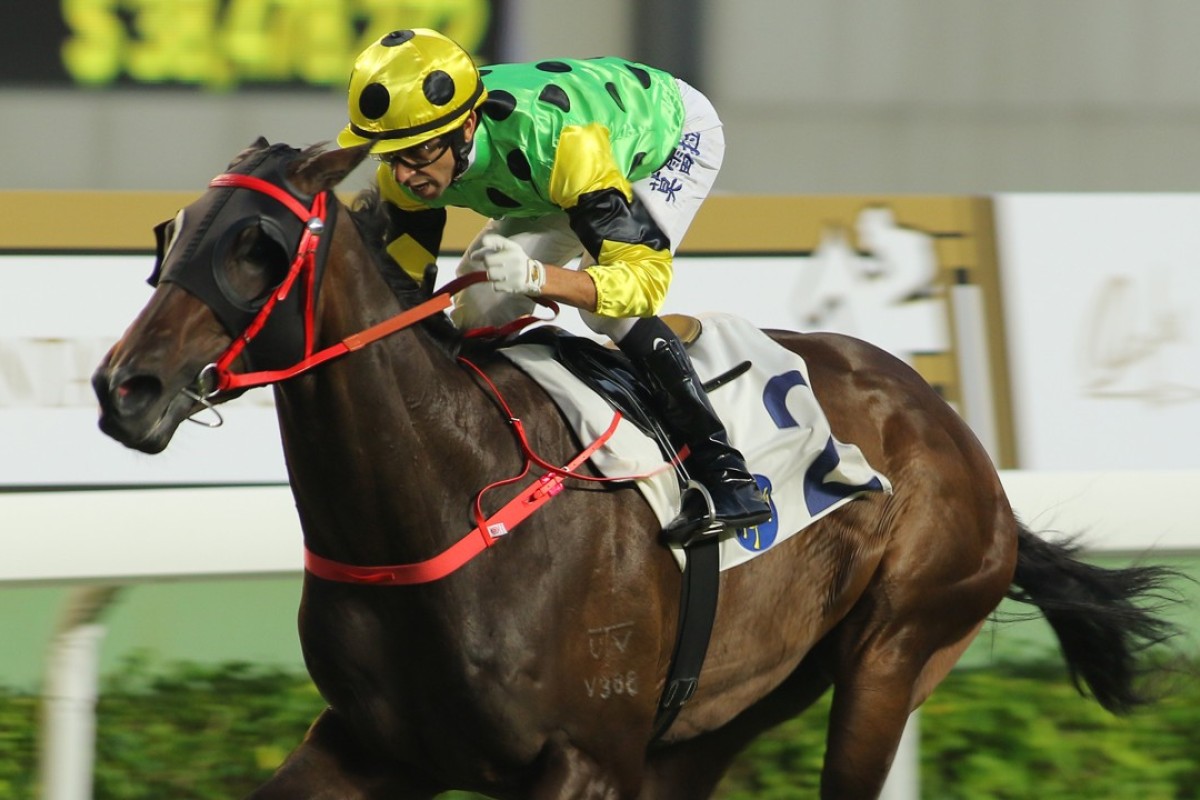 This year's BMW Hong Kong Derby winner might win Sunday's Classic Mile, or he might run second – and if he doesn't do either, then there's every chance he wasn't there at all.
Each step of the four-year-old series has its quirks and angles and the Classic Mile seems more often than not to be where the rubber hits the road as far as Derby ambitions go for some of the stamina doubtfuls, some of whom stretch to the mile against their own age but are missing for the next round in the Classic Cup, where the serious Derby horses nearly all front up. (Even Royal Ascot sprint winner Little Bridge sidestepped the Cup after the Classic Mile, although he was famously back for the grand final to complete our favourite local racing trivia question: what do Hong Kong's two Royal Ascot sprint winners have in common? Both ran last in the Hong Kong Derby.)
Since the Classic Cup was introduced as the Derby Trial in its current form over 1,800m in 2006, only Viva Pataca, Collection and Luger have not lined up in the designated Derby prep race so it is the one that really tells us something, even if the winner doesn't always go on to take out the Derby as well.
Collection definitely had a note from home that he couldn't run in the Classic Cup as that was the same day that he made his local debut over 1,400m in Class One. He would hardly have been ready for the extra distance.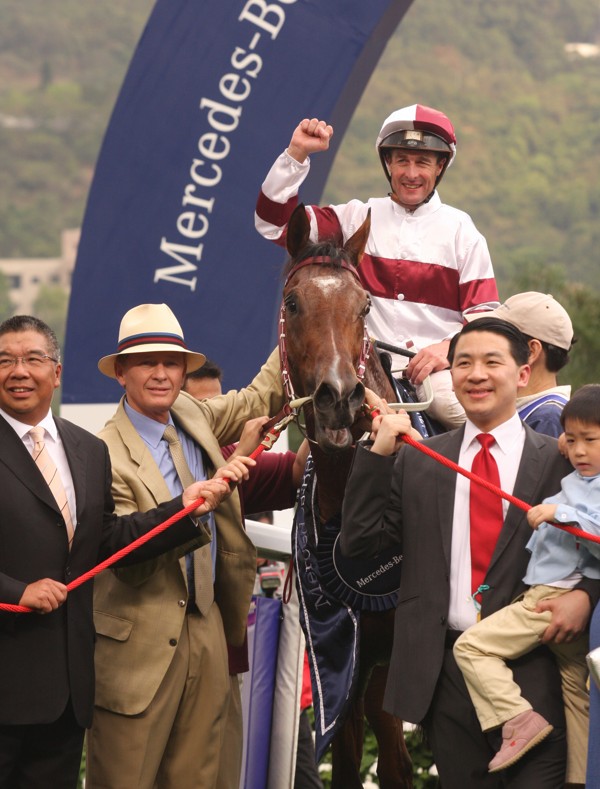 Collection remains the benchmark for how late Derby winners have been presented for their first local start in the past couple of decades, stepping out only five weeks before winning the Derby, and in all likelihood we have already seen the 2018 Derby winner run somewhere.
The other two who missed the Classic Cup, Viva Pataca and Luger, had a path through open age handicap races, coincidentally each having their Derby lead-up in the same Class Two mile race at Sha Tin in mid-February.
John Moore finds additional prospects for the Hong Kong Derby – both in 2018 and 2019
But 11 Derby winners since the turn of the century have not run in the Classic Mile field so there are limits to what Derby information we can expect to glean from Sunday's first leg of the series, revealing though it might be in other regards.
Whether Nothingilikemore runs a strong 1,600m or not is primary among the questions to be answered this weekend – if he can, the world is a different place.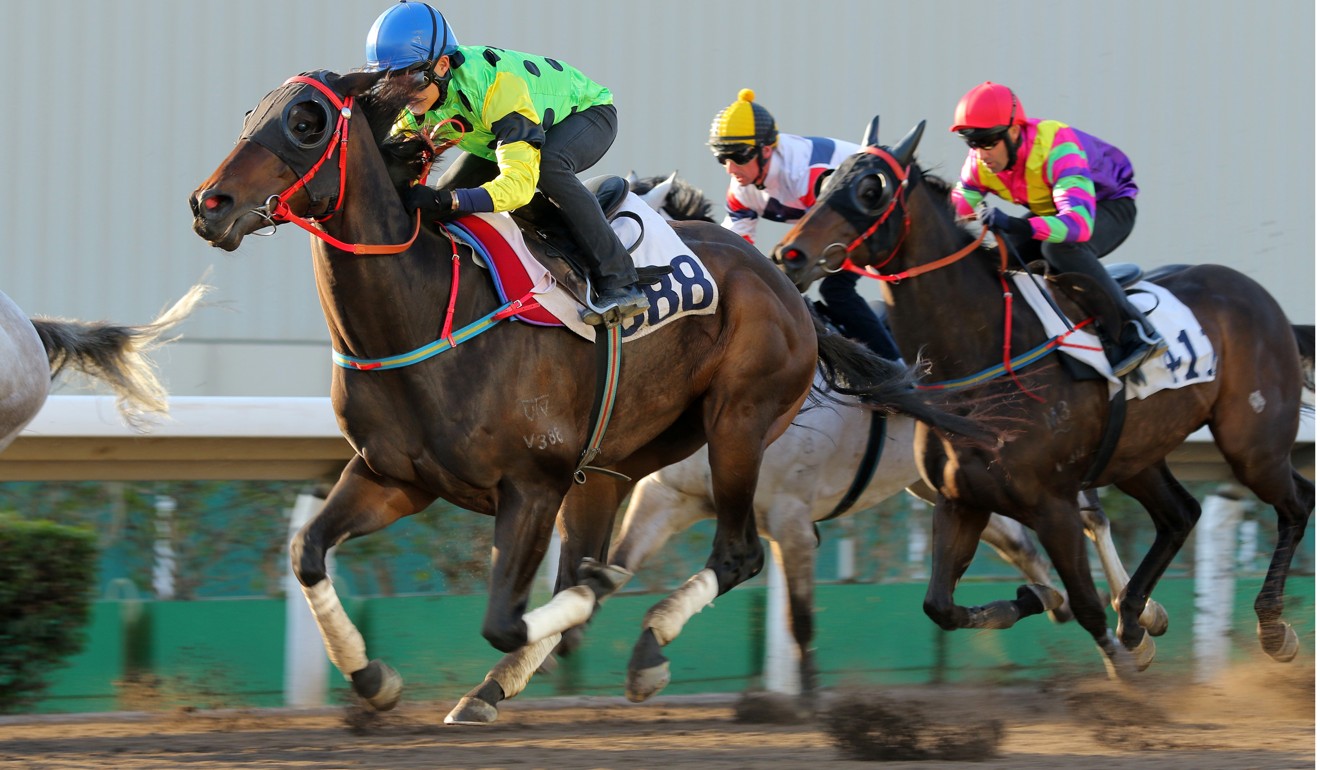 If he battles with the distance, as Thewizardofoz did at this stage, when he appeared to have the world at his feet, then the opportunities in his future can narrow considerably. So it's probably a more important day for him, or for any other distance doubtfuls, than for the majority of Sunday's field which we already know will be better suited the longer they go and, in some cases, with more racing under their belt.
Southern Legend knocks off odds-on pop Nothingilikemore, but Caspar Fownes thinks the latter is a superstar
Of course, if Nothingilikemore happens to canter home at the end of a Sha Tin mile – and there will be plenty who will be prepared to bet he will – then we have new series of questions about him going further again, or simply, like Luger, emerging as a Derby winner because he is too much quality for his rivals to handle. All that is still ahead.
Winners of both the Classic Mile and the Derby are infrequent and well-spaced. The latest, of course, was Rapper Dragon last year on the way to being the first to complete the whole series in its relatively short history.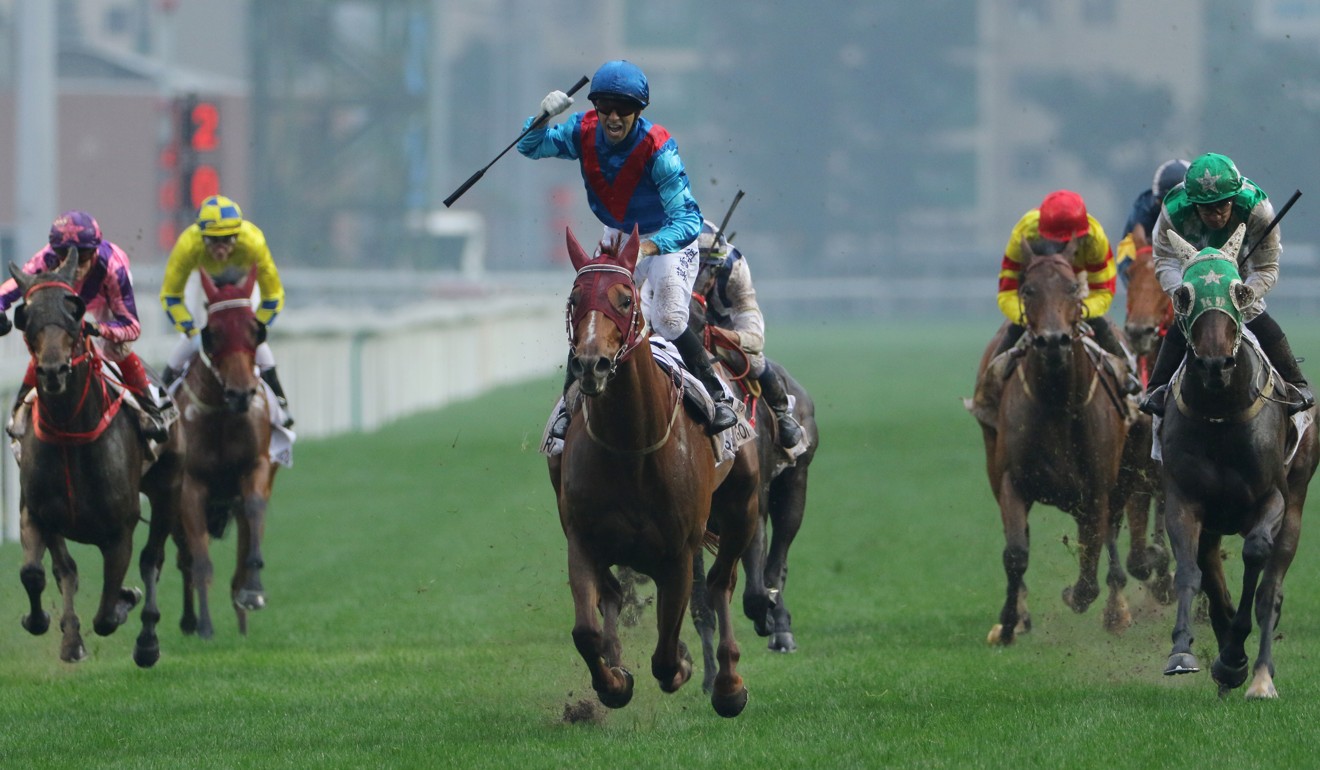 But before Rapper Dragon, the Classic Mile-Derby double was won by Helene Mascot 10 years ago and before him Olympic Express (2002), Johann Cruyff (1998) and Sound Print (1992). That's it. And prior to Olympic Express, the Derby was run at 1,800m too, so it wasn't quite the same stretch.
But there is another curious short-cut to finding the Derby winner through Sunday's feature: if he's there, he'll win or run second.
'The biggest moment of my career' – Joao Moreira wins Hong Kong Derby with Rapper Dragon
In every season since 2000, when the Derby hero ran in the Classic Mile he was either the winner – as outlined above – or, like Lucky Owners, Fay Fay, Designs On Rome and Werther, he was second in the mile event.
So, if you fancy a Derby prospect that misses the first two on Sunday, history says you're on the wrong tram or the Derby winner isn't even there.
Not all dirt tracks are the same
It's that time of year again, when people start to forget how different the "dirt" surfaces are in Japan or Dubai if you're comparing them to Sha Tin.
Classic Emperor has added quite a few pounds to his quality since Chris So Wai-yin switched him to the Sha Tin dirt, so much so that putting him back on the turf with a triple-figure rating is probably not going to be very fruitful.
Still, talk of the Dubai World Cup or even of Japan's Group One February Stakes a month hence would seem to be getting ahead of oneself coming off a solid but not impressive Class Two win on the weekend.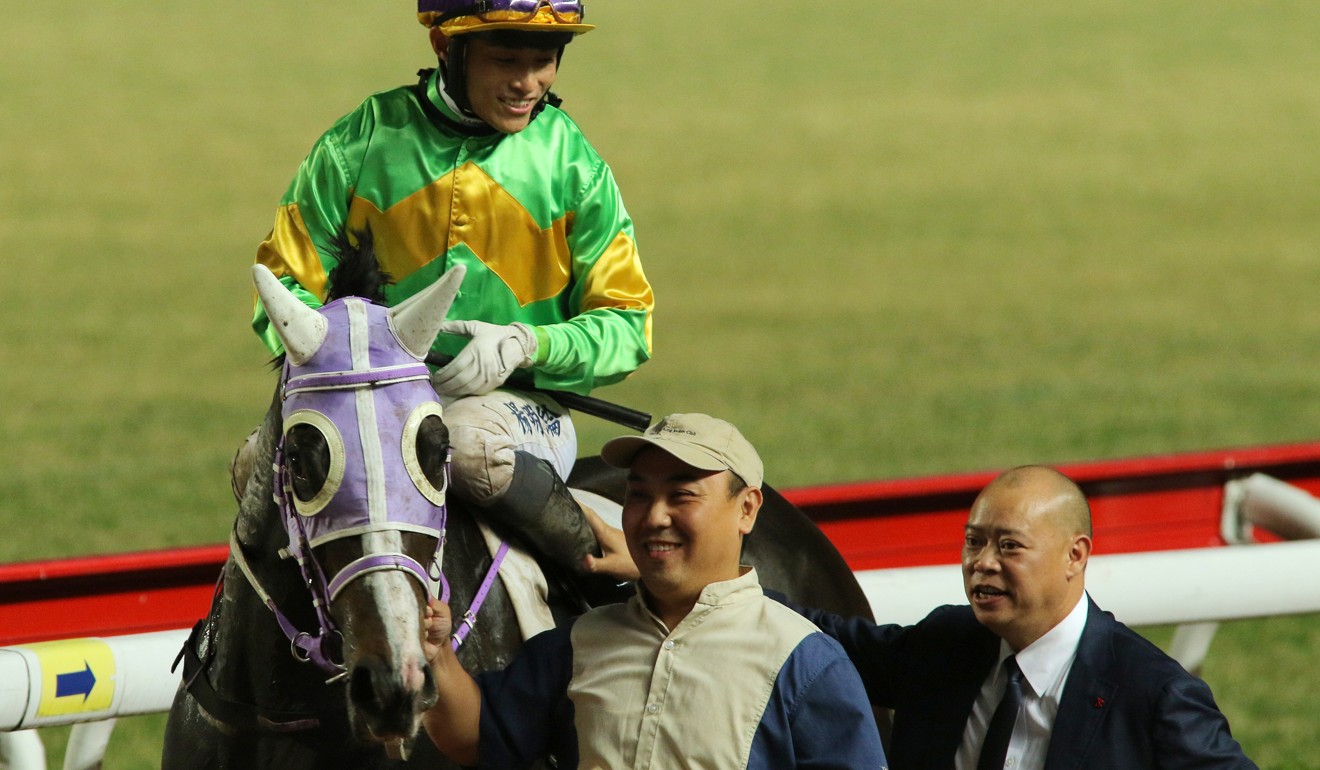 It's easy to understand the enthusiasm of connections to roll the dice on something, somewhere as his opportunities have just about run out now in Hong Kong. Even those occasional Class Ones on the dirt look thin on the ground and that's to be expected in an overwhelmingly turf jurisdiction where the dirt really operates as a track maintenance device or the last chance saloon for some who don't make it on the grass.
There is the small matter of entries having closed on January 2 for the race in Tokyo – no issue if already entered – and of Classic Emperor not being listed among Hong Kong entries for Dubai – not insurmountable – or of what international rating might be required to attempt either. That part of the Jockey Club site listing international ratings has not been updated since September but we'd be somewhat surprised if Classic Emperor features prominently.
Chris So is dreaming of Dubai with dirt specialist Classic Emperor
Still, the greatest issue is the one that has stopped horses from here in the past with very rare exceptions – the surface. Gun Pit was a significantly better dirt track horse at Sha Tin than Classic Emperor but, one heavily bias-assisted placing in Dubai aside, struggled with the surfaces in those places, which are like quicksand compared to Sha Tin's kiddie pool depth on the all-weather.