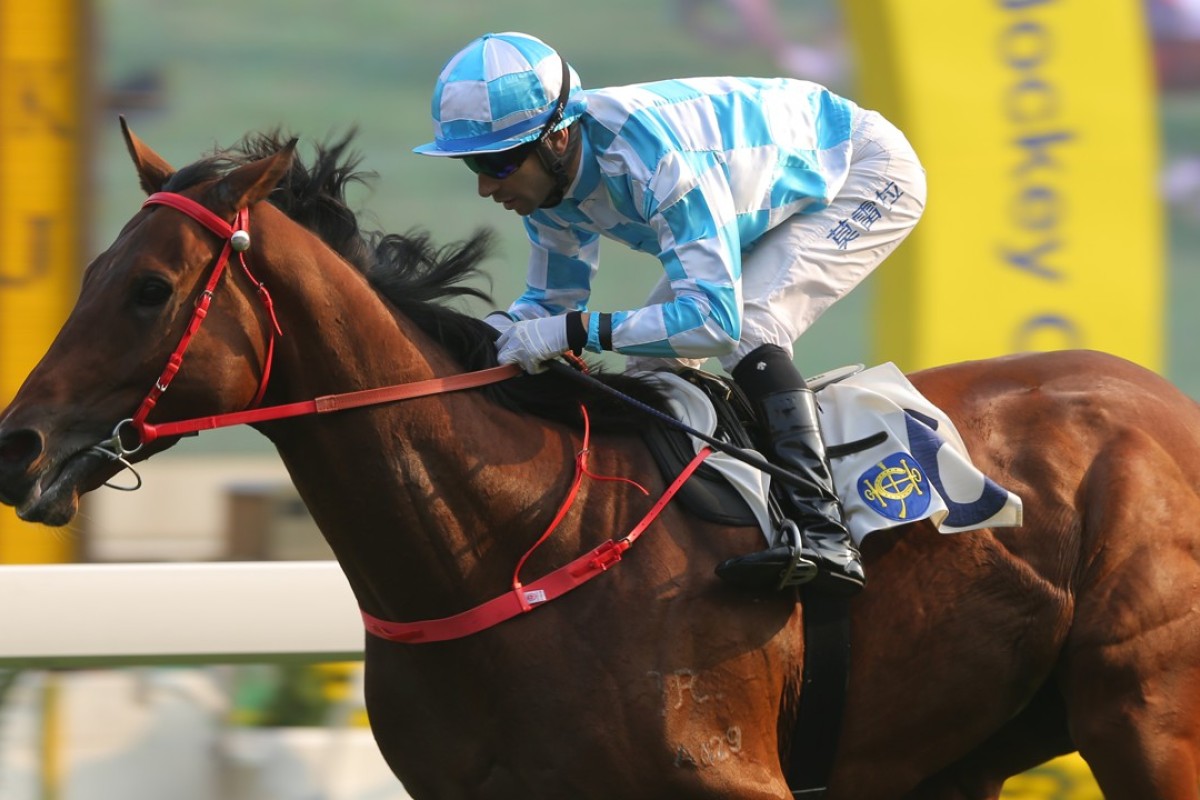 Rival jockey Tommy Berry did his best to take Conte out of his comfort zone in the race of the day at Sha Tin, but the takeaway from the John Size-trained gelding's fifth win from as many starts is that his comfort zone seems to cover a fair bit of real estate.
In the end, perhaps the Kwong Wah Handicap boiled down to the quality four-year-old being just too tough for the quality three-year-old, but Conte's win wasn't the cakewalk his short odds might have suggested.
Berry travelled behind Conte (Joao Moreira) for most of the race on Easy Go Easy Win but elected to come out a little early rounding the turn and make his move in the hope that the favourite would be strung up behind the leaders.
"It was a distinct possibility and I got a march on him, but then Lockheed switched legs and rolled out of the way and the gap opened up for Conte to go through," Berry said. "I think it came down to my horse getting beaten by a good one who is a year older than him and I thought mine went terrific. He's an exciting horse and this time next year you don't know how good he might be."
For Conte, it was not just five from five but another box ticked as he handled the rise to Class Two and the jump to 1,600m for the first time, and a change of tactics.
Conte had been cast in the role of leader, or joint leader, in his first four starts but was in an unfamiliar position following the pacesetters this time.
Joao Moreira confident as Conte shoots for five straight wins but rivals are still holding out hope
"We thought he might lead again but there were other jockeys who wanted it more and I think that made his job easier," Size said.
"He has only led before now, most times, because he drew wide and the only way to overcome the bad draw was to use his speed. I always thought he would cope with sitting in behind but this is the first chance he's had to do it and he adapted well. He's run a new distance and he continues to do everything right."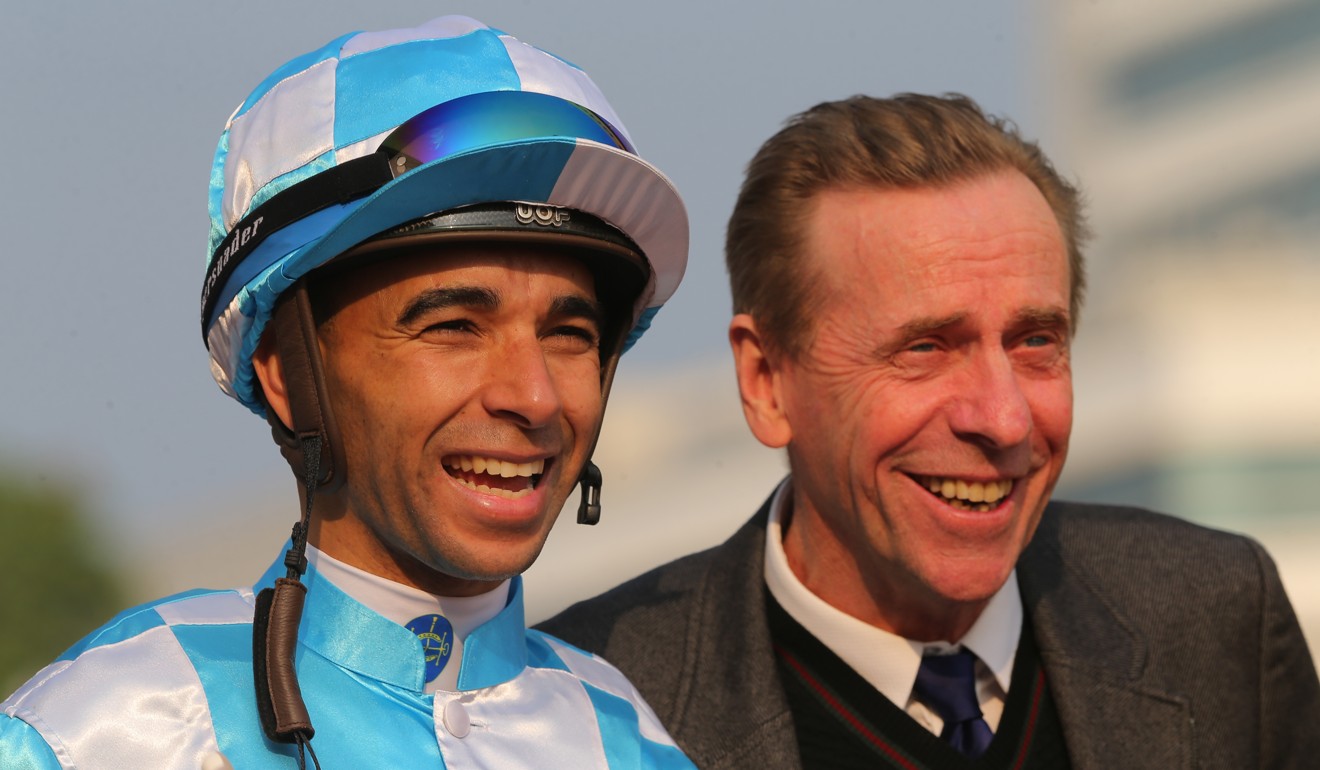 But fans who might have been hoping for a late Derby charge from Conte are likely to be disappointed, with Size hinting that some time off is more likely than any attempt to make the hefty gelding run further.
"The tracks have been pretty firm and he's a big boy, he hits the ground hard, so I'll see how he is and make a decision in a week or two but he might be looking for a break," Size said.
The ever-confident Derek Cruz 'not the type to surrender'
"He fought the finish out well today but, on the line, I felt he might have had enough."
Size managed to make it a double for the afternoon when his ever-surprising sprinter Perpetual Joyance (Olivier Doleuze) again challenged the notion he has reached his peak and landed his seventh win from 25 starts.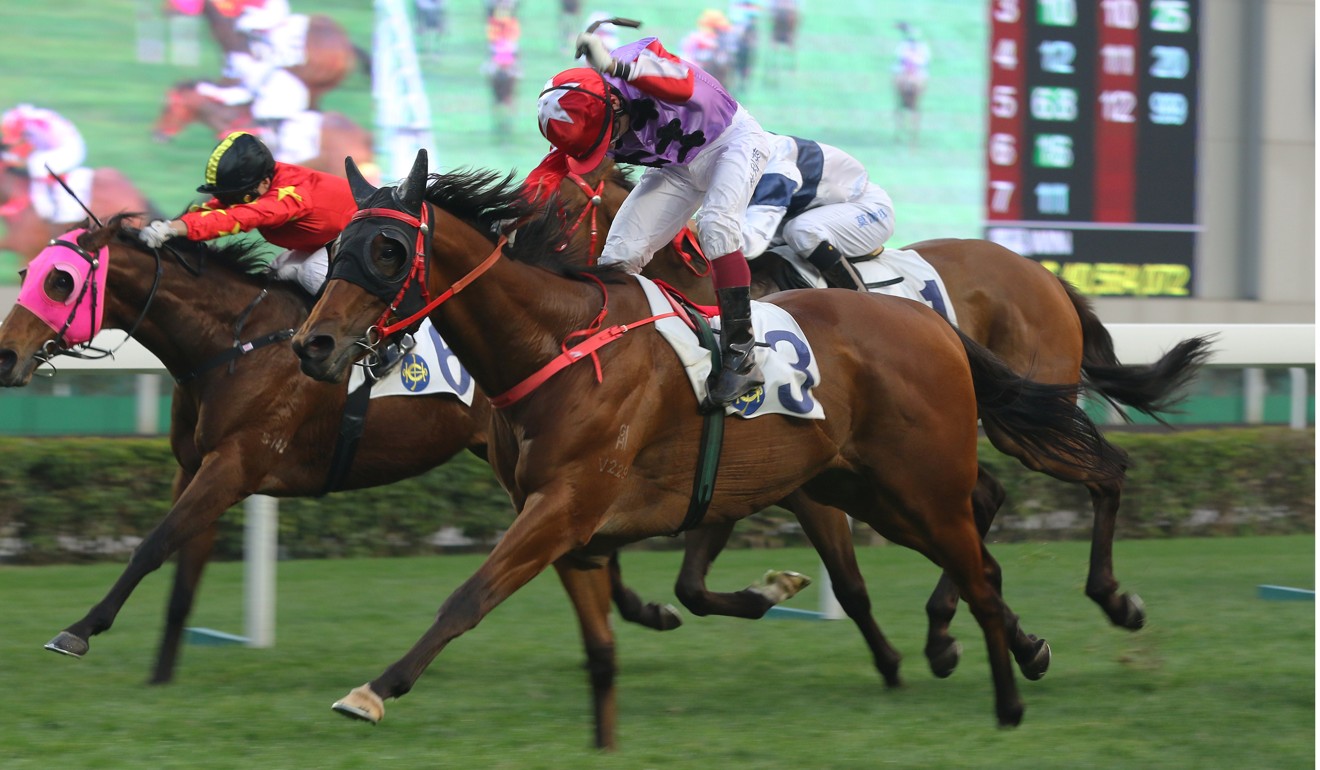 His record has looked superior at Happy Valley but Size said that was not because of the track, but rather the tempos he gets at the smaller track and Saturday's stirring duel for the lead in the final race at Sha Tin meant serious pace.
"They probably went a little too quick and that's what he gets at Happy Valley and it helps him to run on into the finish," Size said. "At Sha Tin, these races are not usually run as fast as that and he isn't as effective. But today you could see live that the winner was probably going to come from the back half of the field and he was the horse that arrived on the scene last so he was the winner."
Olivier Doleuze back on the big stage after years in the wilderness
Doleuze said he was constantly surprised by Perpetual Joyance despite now winning three of his six rides on him.
"I keep thinking he has hit his mark and then he does it again, so I'm not going to say that's it now," Doleuze said.