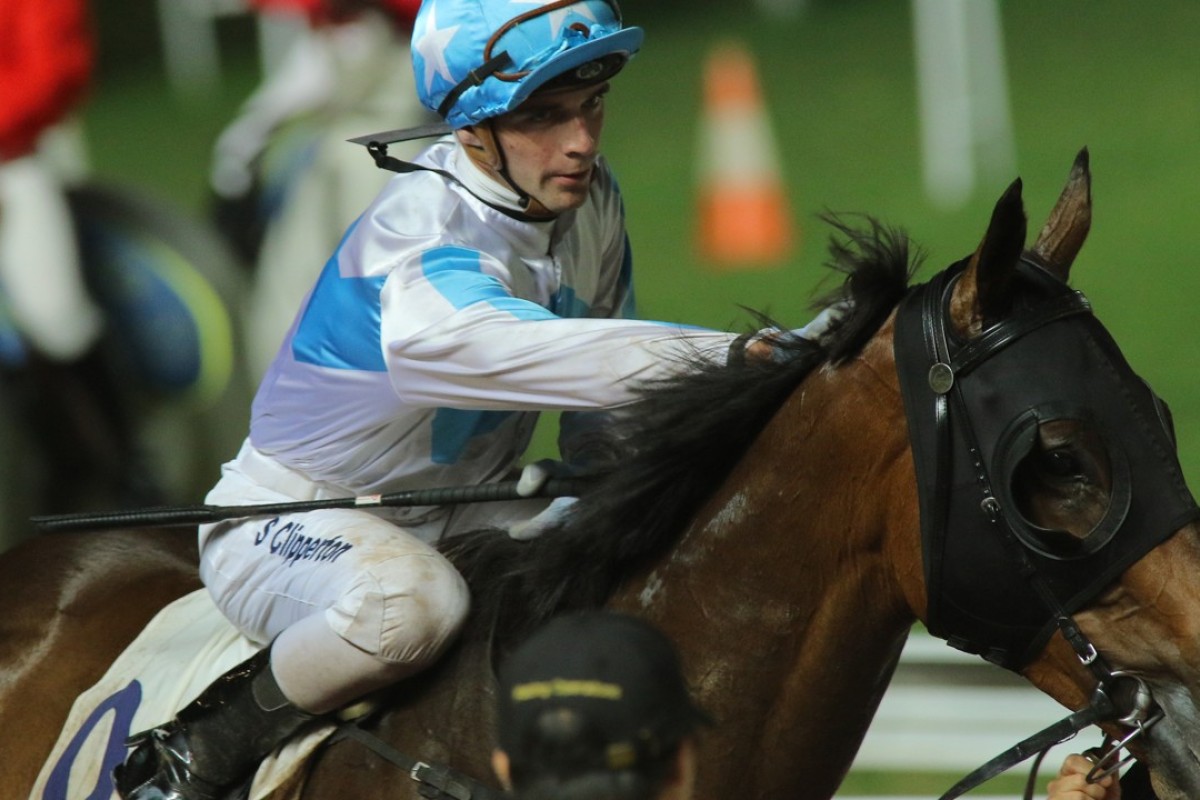 Goldie Flanker's defeat on Saturday looked a classic case of "over participation" from his ownership team that ultimately cost him the race.
It won't be the first or last time that anyone bumps into this idea. In recent years, the on again, off again tactics with Lucky Girl stand out but it is one of racing's constants.
Over-participating owners are part and parcel of the game, one of those hurdles to be negotiated by punters, hand in hand with lousy instructions from many trainers or wrong judgment calls in races from jockeys. And then there are the mistakes that punters themselves make, too.
Horse racing is a rich tapestry, woven mostly of errors, forced and unforced, which construct and colour the final product that appears when the finish post arrives.
Most often, the winner, especially in a tough handicap system like that in Hong Kong, is the horse with which the fewest mistakes were made.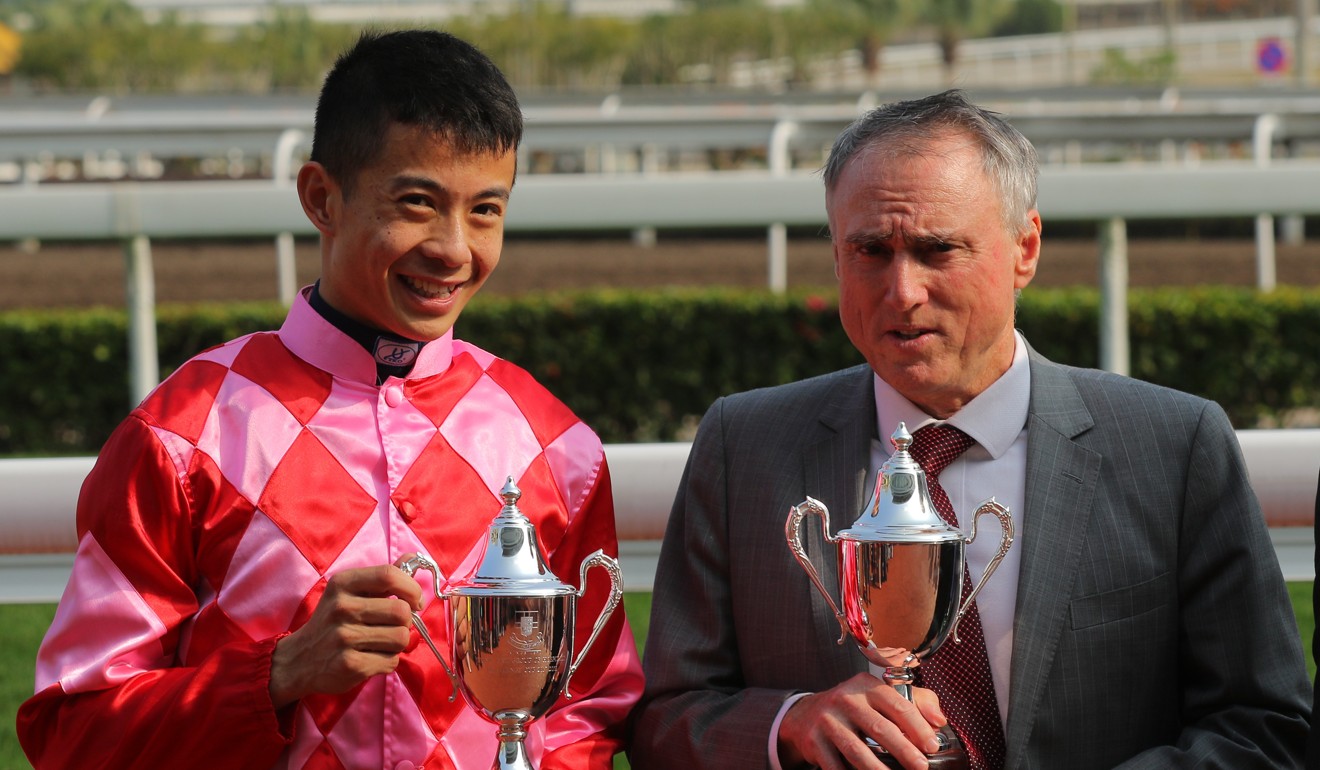 The insistence on getting Goldie Flanker – a horse who starts off as intrinsically unlucky due to his racing style – to the outside and into clear running is probably going to cost him as many races as the interference or blocked runs that his jockeys would find by staying in and riding for luck.
His owners trying to take traffic out of the equation, with a set-in-stone instruction not to stay in, is like pressing the walk button at a crossing – it makes them feel like they've done something to improve their prospects but the reality is that the right runs will come when they come, even the ones to get to the outside.
Derek Leung Ka-chun, weighed down by the instructions on Saturday, spent too much time and thought trying to get out wide on Goldie Flanker, time that he could have spent sailing through some large and obvious gaps which were straight ahead.
More than a decade ago, jockey Craig Williams was suspended for a month under a reasonable and permissible measures charge for keeping his horse pointed outwards to make his run at Happy Valley when the stewards felt that viable gaps straight ahead of Marshall Spirit had opened up and he didn't take them.
Leung escaped any such scrutiny on the weekend because the stewards know the tactic wasn't of his own invention.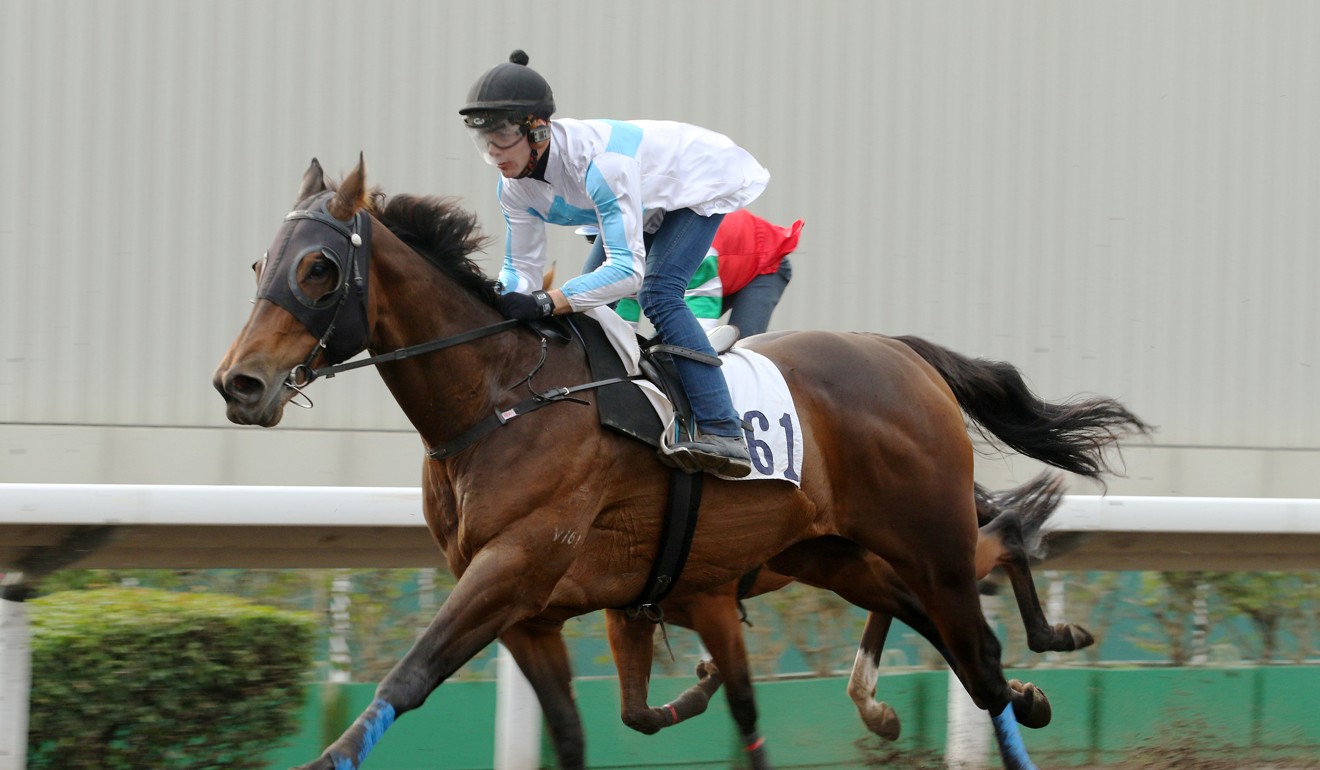 It would be wrong to demand that owners defer to the professionals – after all, they do pay the bills – even though they should have the good sense to recognise that they are amateurs in the game.
But we are reminded of the line champion Australian trainer T J Smith used to wheel out 40 years ago whenever a prospective new owner inquired about the cost of having a horse in the most successful yard in Sydney: "Training is $55 per day, but it's $100 if you want to help."
Jockey Club dodges Australian sales bullet
The Jockey Club might be dodging a bullet by giving the Australian yearling sales a miss at the moment, with some professional sales watchers suggesting the markets there are madly overheated.
Some of the sales at this week's Inglis Classic sales have been seriously surprising to the upside for a catalogue that was regarded as similar in quality to the usual Classic sale catalogues.
As the first sale at the Inglis company's flashy new base of operations, it's good to know the healthy prices will make a good dent in paying for the upgrade.
Of course, the club didn't bypass the Magic Millions sale for those types of commercial reasons and it won't be the active factor if the club misses the main Sydney sale at Easter either.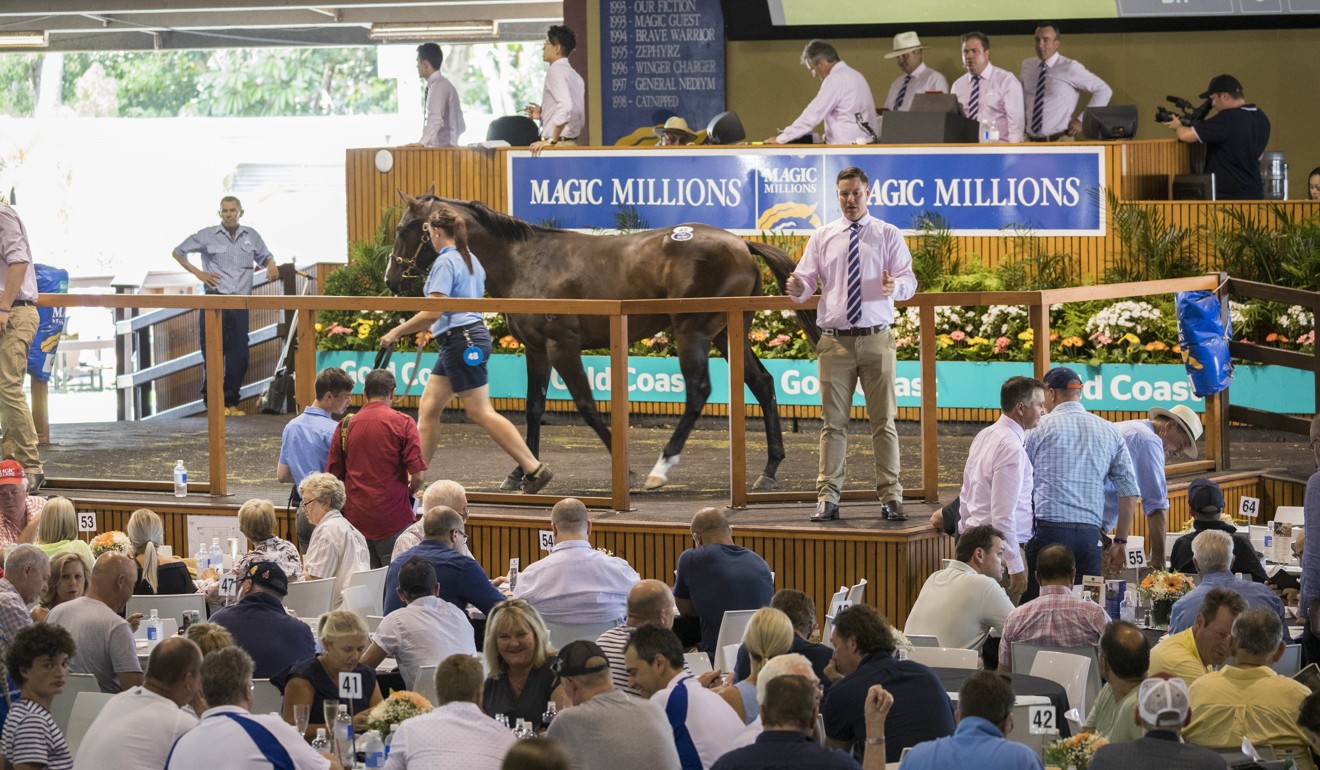 That would be all about the quarantine stand-off between Australia and Hong Kong, so it will be interesting to watch and see if that issue does in fact open up more cost-effective sourcing.
Still, Hong Kong money was very much present at the sales this week, with some new consortiums coming to light and picking up plenty of horses, apparently unfazed by the prices.
Whether the Jockey Club buys its handful of horses at Australian sales or not, it seems there are plenty of others prepared to pay even exorbitant costs to ensure that Australian-bred horses continue to be a major proportion of the racing stock here.
Is The Series the latest flash in the plan?
Meanwhile, in Great Britain, the latest attempt to reinvigorate things has been announced as a planned teams competition in 2019 called The Series.
We're not sure if it's good or bad that every flashy new idea – the Series, Pegasus World Cup in the United States, The Everest in Australia, there may be others – seems to start with the foundation that neither racing's traditional race or funding model in each of those jurisdictions isn't sufficient to produce something attractive.
Comparisons are invariably drawn with cricket's T20 contests, even with darts (yes, darts) in terms of reinvigorating something that has been around forever.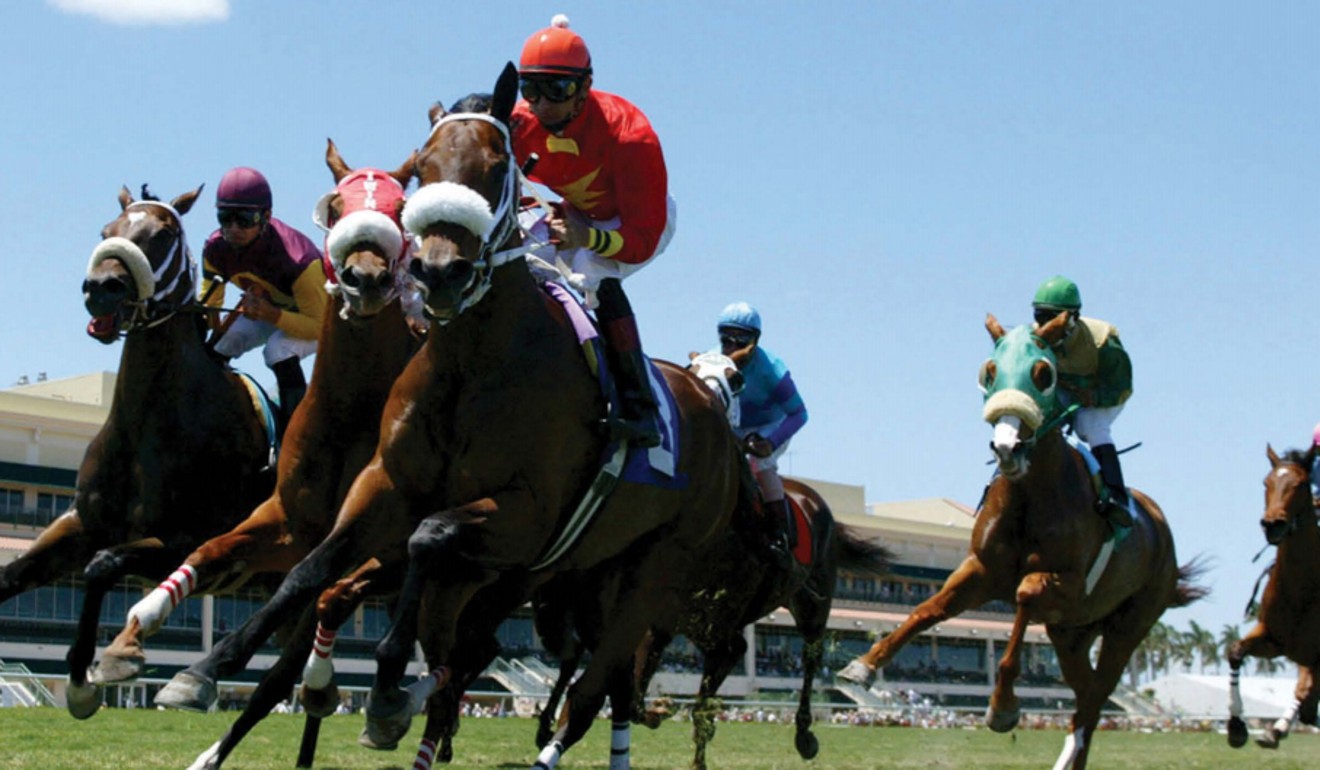 Of course, Britain has a fair excuse there since its funding model via betting is dreadfully deficient, something along the lines of fresh air and sunshine, and the game seems locked into that horror show forever.
Anyway, the new idea is touted as some kind of Formula One concept – for some of us, that is as good a turn-off line as you need – built around teams of horses and major sponsorship of those teams. Who knows, maybe they will come up with a constructor's title to be run in tandem with the race results title.
Reformed Pakistan Star makes a statement – and Matthew Chadwick is determined to win and keep the ride
The idea is that it will be 12 teams, eight race days, 48 races, 30 horses per team, and lots of faith put into the live telecasting being able to bring in new whizz-bang advertisers who might not otherwise engage with racing's more standard fare and which will, apparently, have fans engaging on a global scale.
Probably the best part of it is the planned offering of £100,000 pound (HK$1.08 million) since money of that order in Britain usually requires a Group One.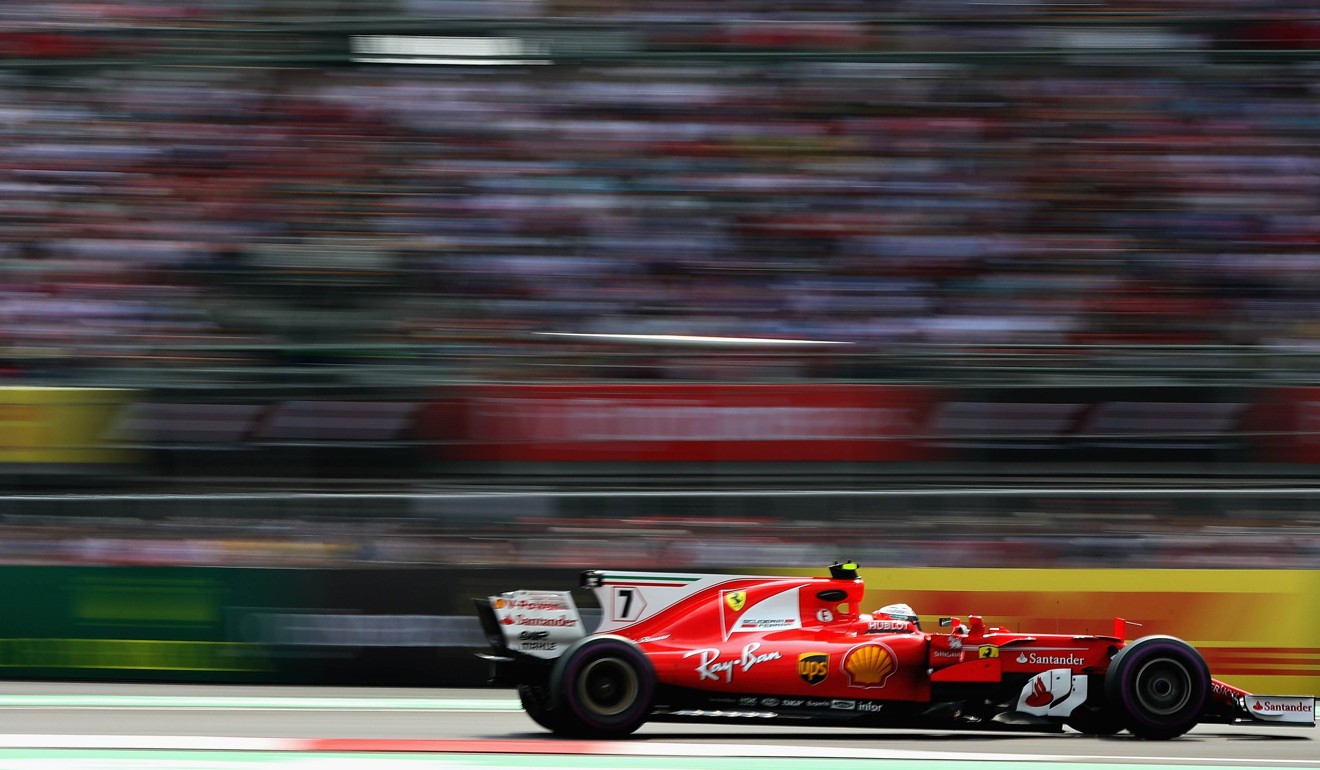 Hmmm. But, teams? Really? I have a few issues with anything that involves teams in racing – rarely do they measure up to pre-event expectations and they almost never escape carrying a whiff of something out of order – or anything that tries to mimic Formula One – any similarity between horses and cars really does end with the use of the term horsepower.
Goodbye Australia, hello Japan: simulcast shift likely as quarantine deadlock bites
How does your team thing pan out when things go amiss with animals, as they invariably will? Cars almost invariably turn up for their races in fine fettle.
Anyway, let's hope it works for them, while Hong Kong battles on with exciting handicap racing and lots of betting to keep people watching. Ah yes, there is no mention of whether The Series will be in any way attractive for betting, only whether it works for sponsors.