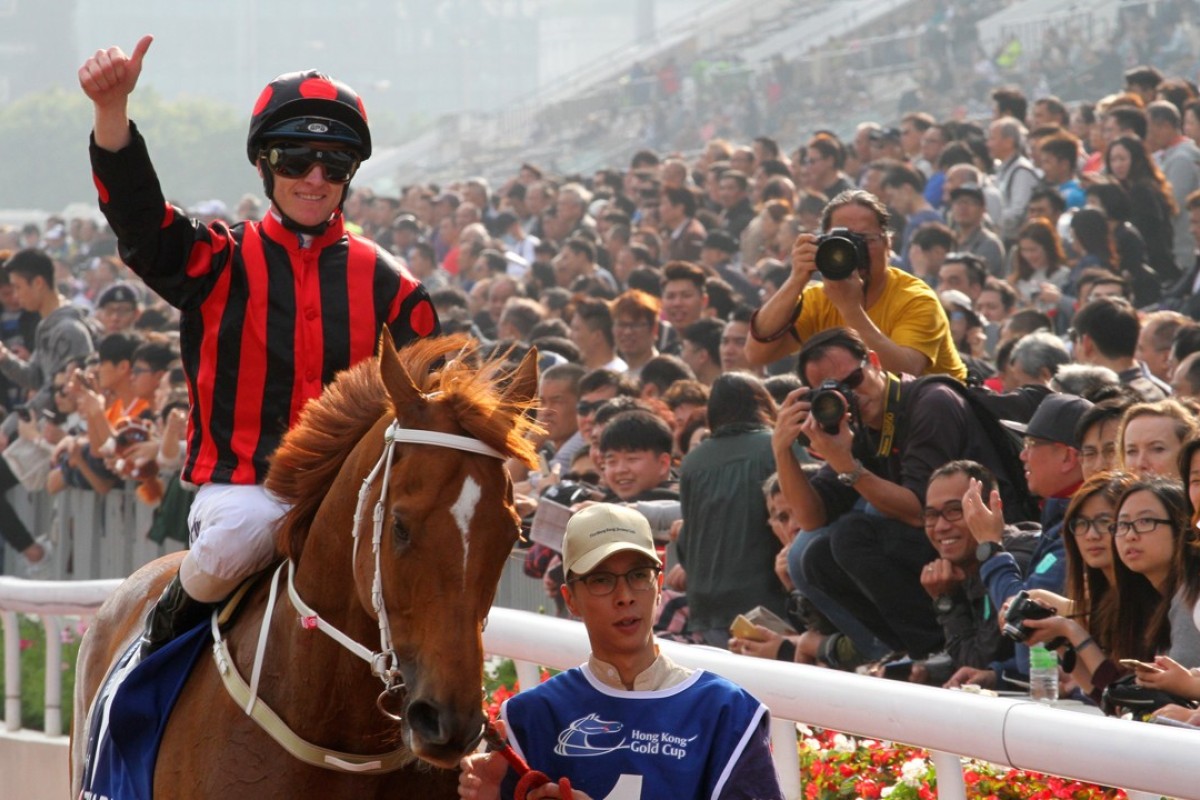 Perception, they say, is everything and that can be used to explain how a con artist might end up in the White House or how stewards inquire into one race and not another.
When any horse gets out with a sizeable break over the field, there is the perception that he is going fast, perhaps even too fast, for that to be able to happen. But when there is no visible break, the opposite is perceived to be right.
Take your mind back to the Jockey Club Cup in November when Harbour Master ran out with a long lead over the field and there were many punters prepared to say those tactics were expected so that Time Warp would not get his own way in the lead.
Jockey Derek Leung Ka-chun did nothing wrong, though, as the sectional times showed that he got out to the lead without actually going quickly at all, until the 1,200m to 800m sectional, by which time Harbour Master had decided for himself that he wanted to run much faster and took charge during the only section of that race that was actually quick.
When Harbour Master's stablemate, Werther, overhauled Time Warp to win that, there was a significant chunk of the stewards' report given over to the matter of how the front runner was handled.
Time Warp wins his second 2000m G1 of the season, taking the @Citi Hong Kong Gold Cup under @zpurton. He sets a new course record of 1m 59.97s, the first horse to break the 2-minute mark, in holding off Werther, Seasons Bloom and Pakistan Star #HKRacing pic.twitter.com/cHfndOmseE

— HKJC Racing (@HKJC_Racing) February 25, 2018
Yet Harbour Master, going exactly the same pace on Sunday in the Gold Cup, would have been second-last in the early stages, soon dropped out to a long last and spent most of the contest between nine and 11 lengths behind the field.
The horse sitting last most of the race on Sunday, Gold Mount, would have led Harbour Master that day by five lengths at the 1,200m and by seven lengths by the time they got to the 800m.
Stablemate Harbour Master almost brings Werther undone in Jockey Club Cup
And, both importantly and conveniently, our reading of the track speed itself on both days was that it was playing at just about the same – plus or minus only about 0.1 seconds for a 1,200m race on either surface.
So that makes for a good comparison and highlights the "Vo Rogue" performance that Time Warp put on, with a little help from a friend or two who made sure he wouldn't get much of a chance to ease the tempo.
Vo Rogue was a champion horse in Australia in the late 1980s to 1990, and won his races by running extremely fast sectional times through the middle part of his races, often going out with big leads by the 800m mark.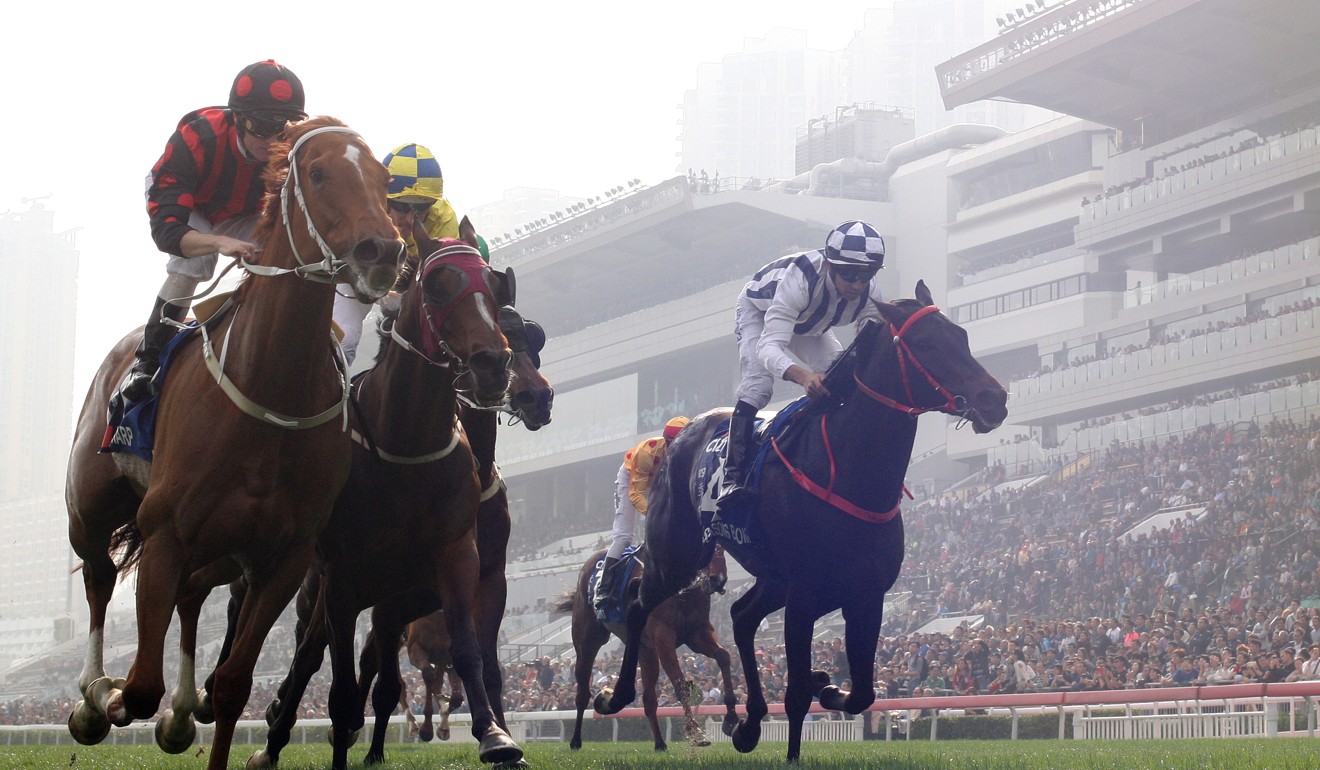 The ones chasing him were so broken up just keeping him in sight that, even though he was empty by the 300m mark, so were they and couldn't make up the margin. Rival yards even tried sending out stablemates to work him even faster and it never turned out well for the designated pest or anything else chasing.
In his 1990 Australian Cup win, he beat some of the champions of the time in the best edition of that race in living memory.
Turning into the good-sized Flemington straight, a length-and-a-half lead looked insufficient as he was chased by some of the great finishers in Australian racing, including Super Impose and Japan Cup winner, Better Loosen Up.
How would they not pull back such a small margin? But they were all ready for a good lie down after staying in shooting range in the run to the home straight. He had totally killed off their sprints.
The same thing happened in Sunday's Gold Cup, with Zac Purton electing to keep his horse in front and in rhythm, regardless of the blistering pace he was being asked to go but, because there was no break opening at the head of the field, many presumed the pace to be normal.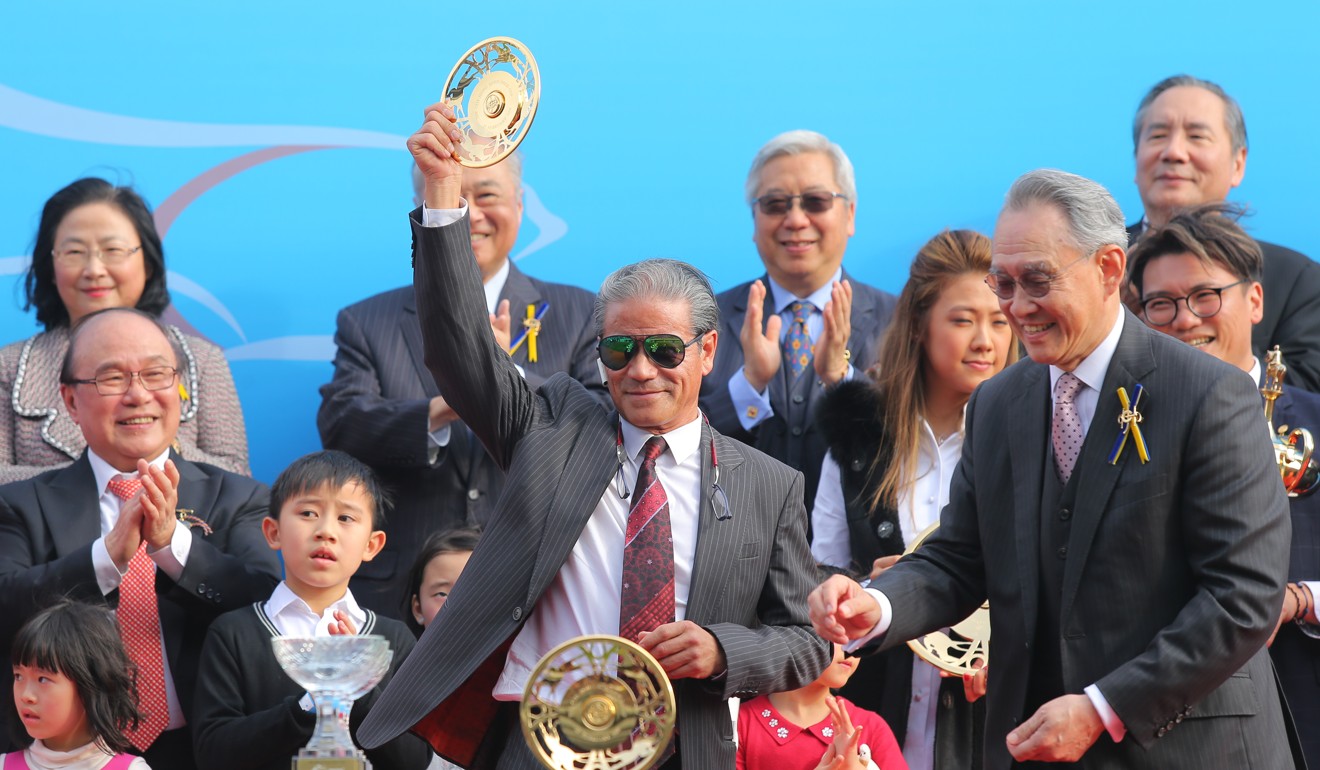 It was anything but well-rated as Helene Charisma kept nudging him through sections that were much too fast.
In the last 14 seasons, there had been 16 Group races where the first 400m was run faster than Time Warp went on Sunday but only two of those also broke 24 seconds for the next 400m section – Time Warp ran 23.35 seconds – and only two of the same group also broke 24 seconds from the 1,200m to the 800m – where Time Warp ran a 23.39 second split – and Time Warp was the only one still there in the finish. (Those times haven't been adjusted for track speeds.)
Too tough: Time Warp amazes in record-breaking Hong Kong Gold Cup display
It took until the final 400m before Time Warp fell off a cliff on Sunday, with the slowest split time we could find for a Group race at the distance since 2004, but the ability for the ones chasing him to get past had been seriously compromised.
It probably would have come unstuck had Werther's lungs not filled up with blood, but, even leaving that aside, there were others in Sunday's race that might have been expected to get past Time Warp after he had worked so hard.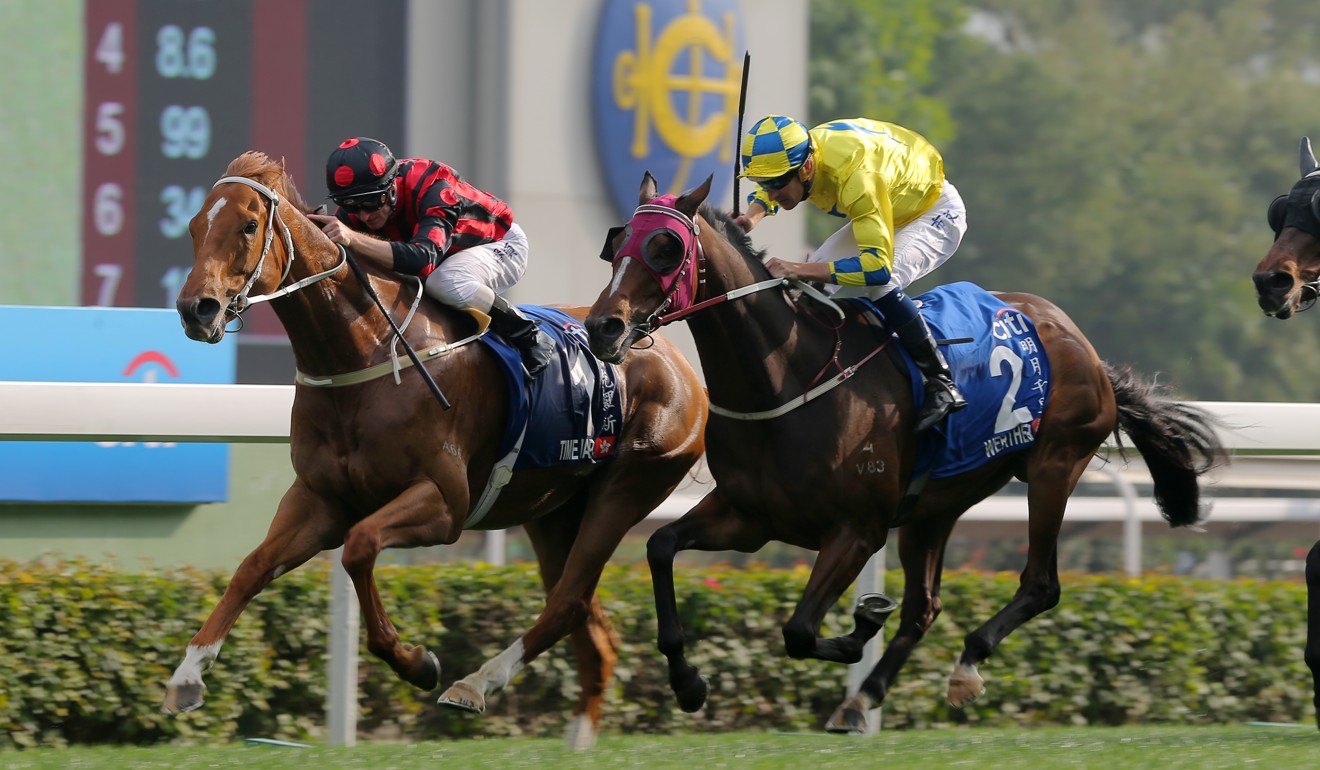 Gold Mount, for example, who had been posting finishes of 22 seconds, plus or minus some change, couldn't pull out even 24 seconds on Sunday.
They never got him and Time Warp has now laid down a marker for future engagements – sure, take me on and try to upset my pattern but, remember, you asked for it.
Time Warp, Beauty Generation in Horse of the Year duel
An interesting sidelight from the Gold Cup and Queen's Silver Jubilee Cup results was that each winner repeated an international day triumph and Time Warp and Beauty Generation probably now have the Horse of the Year title between them. Hands up if you had that on September 1.
Both won a genuine international with foreign visitors, now each has won another Group One with domestic opposition.
The pair will continue to be separated and this is looking like the season least travelled for Hong Kong's elite horses – we've had two runners in Seoul for no result, Blizzard's respectable Japanese effort and Classic Emperor's non-run in Dubai – so overseas wins don't look to be any factor unless someone rolls the bones on the Kranji Mile in May.
Zac Purton says 'Joao made a mistake' as Beauty Generation wins Queen's Silver Jubilee Cup
Beauty Generation will go Champions Mile, Time Warp the QE II Cup and probably Champions & Chater Cup. If the Horse of the Year was decided today, Time Warp would hold a points decision and he also looks like getting more opportunities than his rival to advance his case.
On the slightly ironic side, we have the situation that the Siu family's previous best horses have been with John Moore and here's Time Warp with Tony Cruz, while the Kwoks' best have been with Cruz and Moore trains Beauty Generation for them.