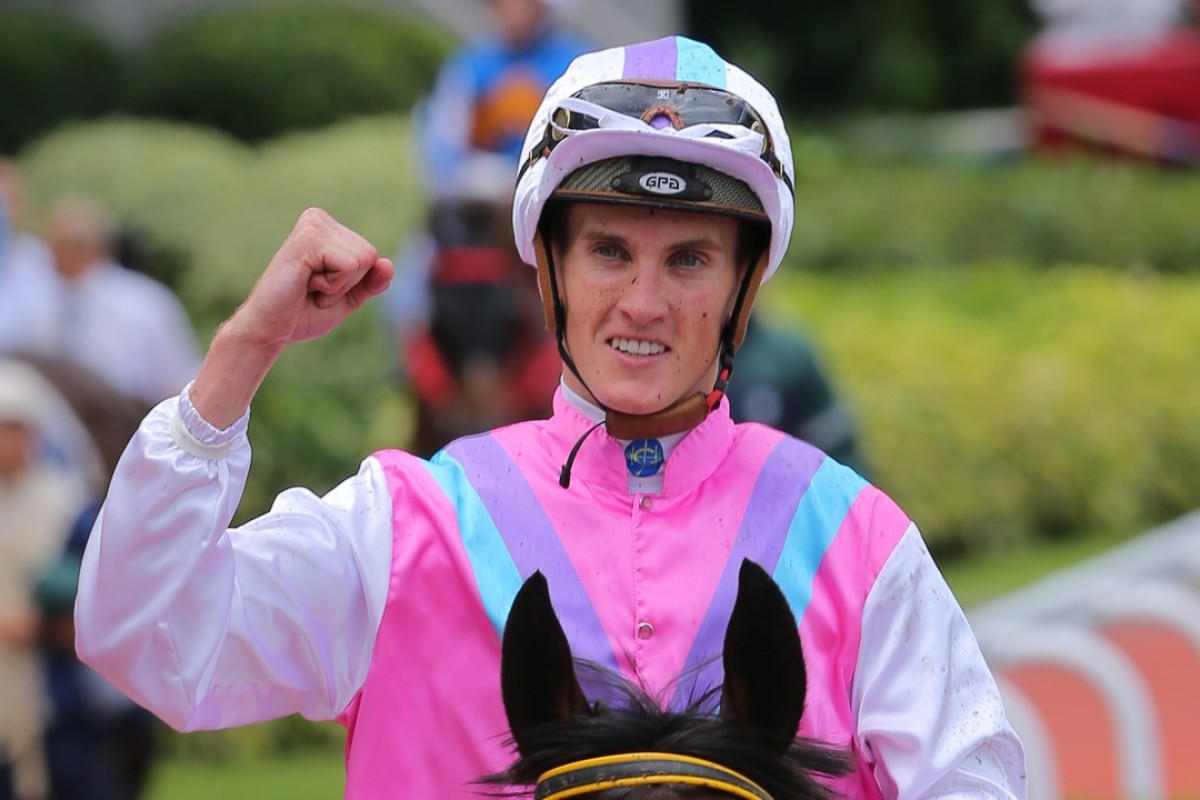 Chad Schofield will compete against Joao Moreira in the World All-Star Jockeys series in Japan this weekend, but longer-term he is hoping to help fill the void left by the Magic Man's departure from Hong Kong.
Schofield finished fifth in the jockeys' championship last season with 38 winners, but with three-time champion Moreira moving to Japan and Nash Rawiller disqualified, two of the riders above him are gone and opportunities have opened up.
The 24-year-old, who got engaged to his partner, Hannah, in the off-season, is entering his fourth season at Sha Tin – collecting his highest win total last campaign – and feels he is ready to take the next step.
"With the big hole Joao Moreira has left, there's definitely more winners to be had for me especially," Schofield said.
"I want to finish top three and just ride as many winners as I can and try to break into some of those bigger yards because I think that's quite important in Hong Kong.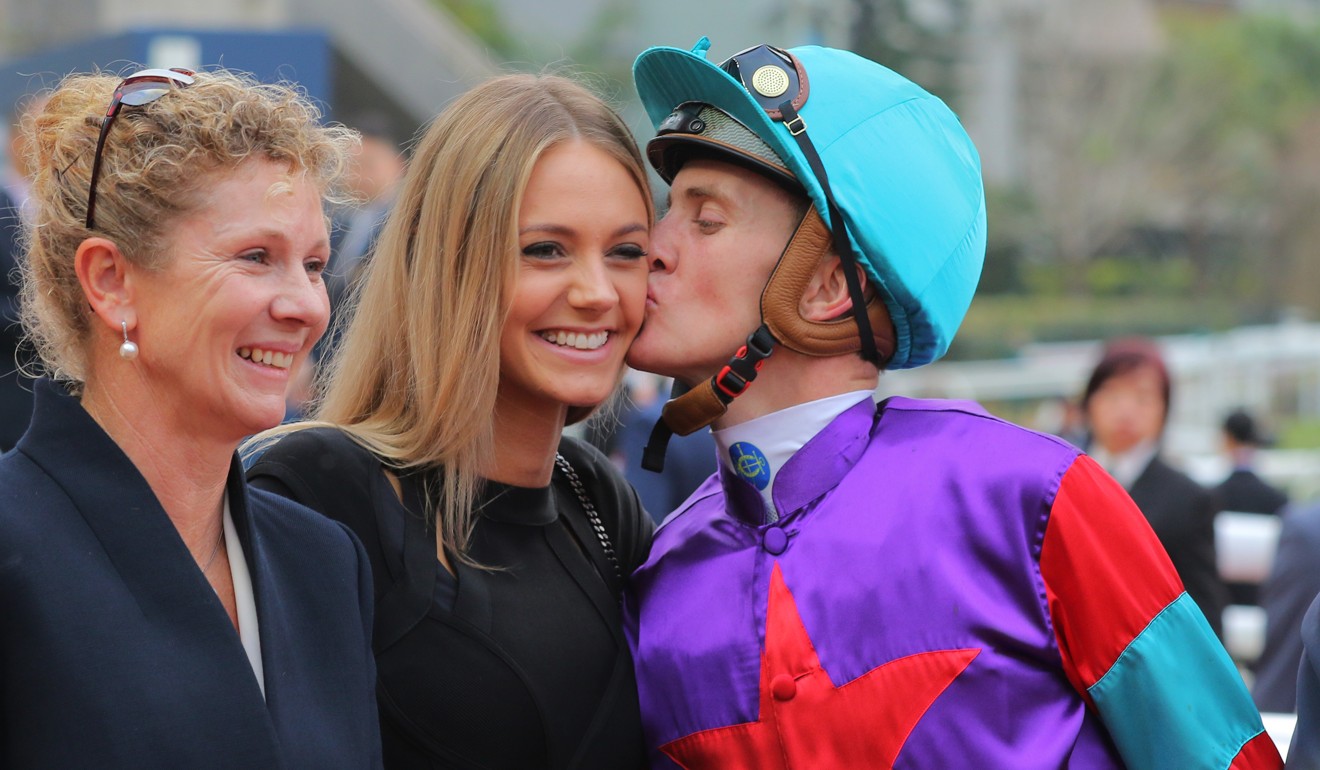 "Last week I was riding as much trackwork as I can for as many trainers as I can and just try to broaden my support base. Everyone seems to be pretty receptive so hopefully I can have a new season.
"In Hong Kong, riding against the best in the world and all that high-pressure racing, it definitely improves you as a rider and I felt every season I've come in better and more experienced and I just hope I can keep improving and raising the bar."
Awesome foursome: Chad Schofield celebrates his best day in Hong Kong
After getting a taste of big-race success with Singapore Sling's victory in February's Classic Cup, Schofield wants more and he has formed a strong association with rising stars Win Beauty Win and Refined Treasure.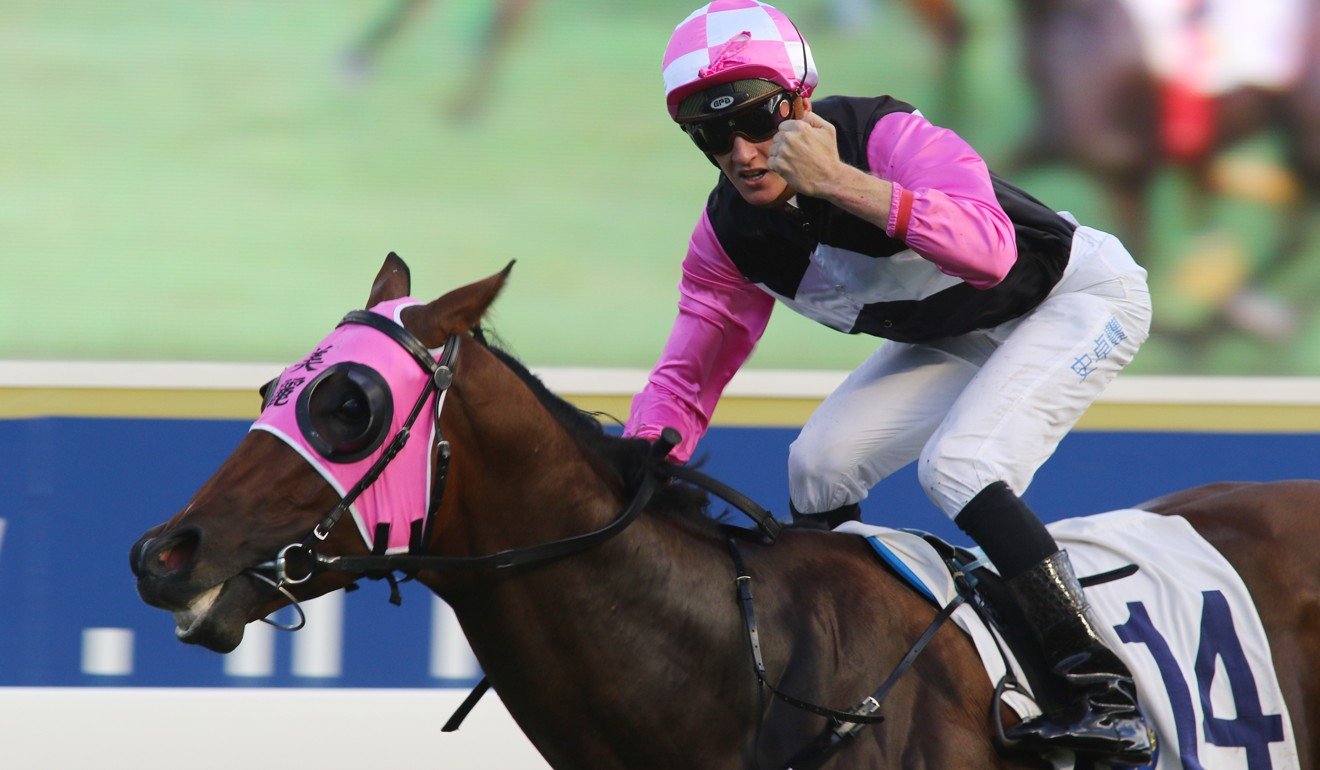 "The good horses in Hong Kong, they are quite hard to get on, but if you can get on a young horse going up and stay with them, it's a lot easier," he said.
"I feel like I do have some really nice young horses heading that way so hopefully they can stand up when the big races come around."
While all his rivals will be racing down the Sha Tin straight (on foot) in Saturday's preseason carnival, Schofield will blow out the cobwebs in World All-Star Jockeys event at Sapporo.
Joao Moreira mobbed by adoring fans as he farewells Hong Kong, but Zac Purton reigns supreme
He will be aiming to be the fourth Hong Kong representative to win the event, following in the footsteps of Douglas Whyte (2004), Zac Purton (2012) and Moreira (2015).
It is Schofield's first time riding in Japan and he has been in touch with Moreira after the Brazilian's scintillating start to his stint there, winning 22 of his 57 rides at an astonishing 38.6 per cent.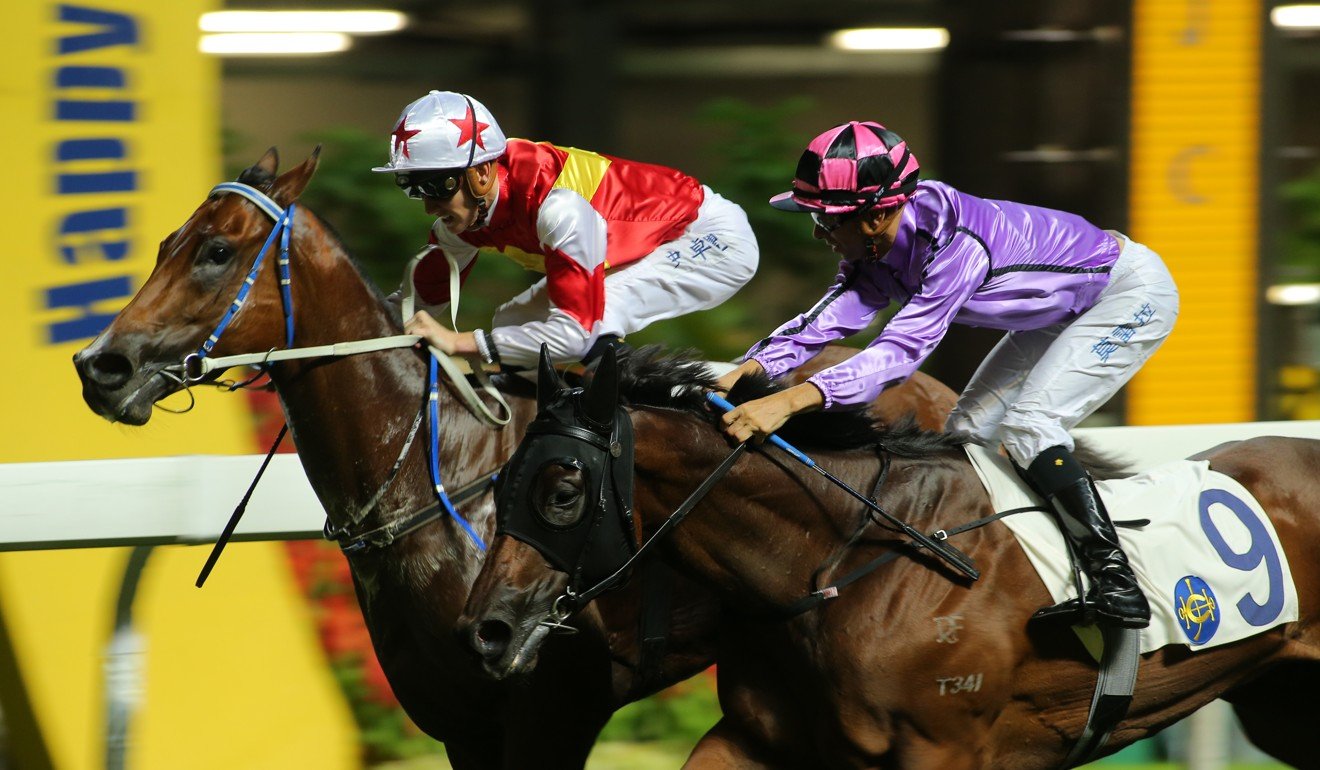 "He's been messaging me and told me to bring the rain gear because there's lots of rain around but I'm looking forward to catching up with him," Schofield said.
"A lot of the people at trackwork were saying how well he's done and all that, but it's no surprise to me, obviously he's just brilliant."
Who is Grant van Niekerk? Meet the newest addition to the Hong Kong jockey ranks
The Japan Racing Association has tried to make the series, which also features internationals Rafael Bejarano (USA), Samantha Collett (NZ), Shane Foley (Ireland) and Ioritz Mendizabal (France), as fair as possible, grading horses in each race A, B, C or D with a rider getting one of each across the four races.
"By all reports I've got a bit of a mixed bag. I've got one nice ride, one is OK, and the other two are only average," Schofield said.
"They make it quite fair so on the C and D horses I've just got to try to finish as close as possible.
"It will be good to get my eye in here this weekend before heading into the new season in Hong Kong next Sunday.
"Obviously, I haven't ridden for just over a month so it will sharpen me up fitness-wise and mentally get my eye back in."