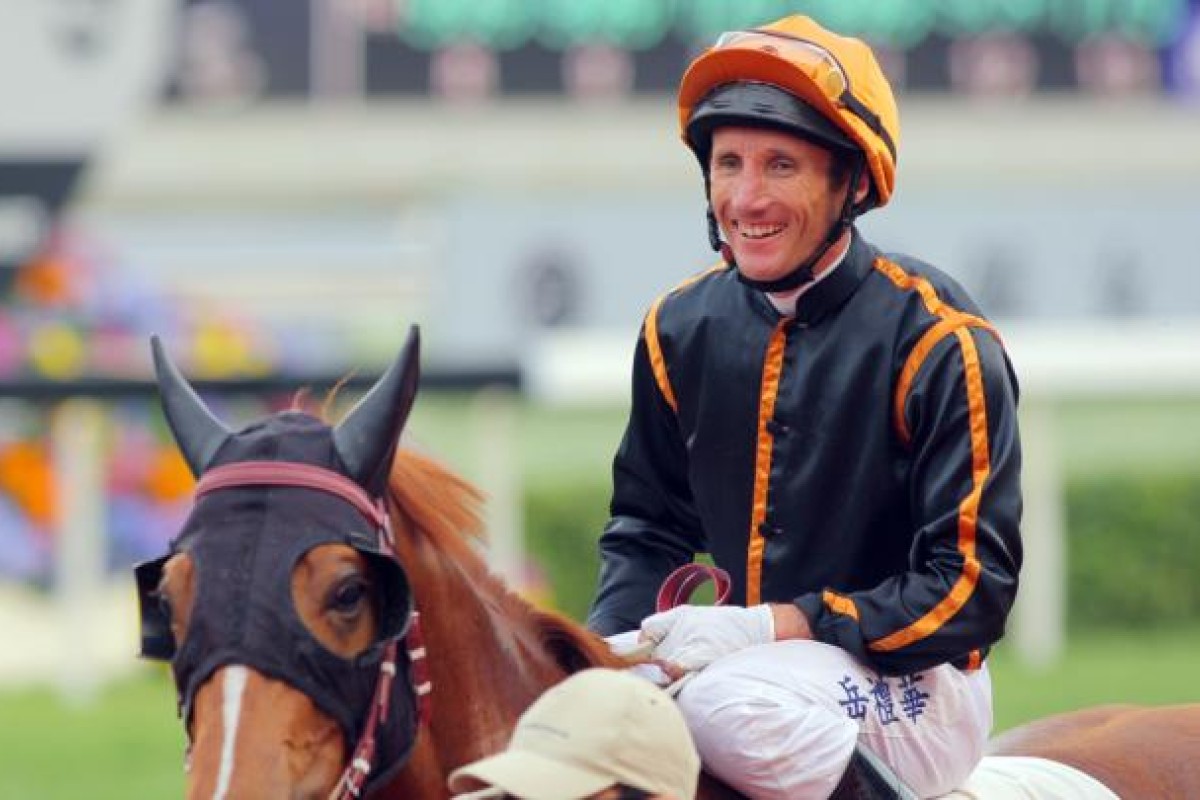 With a small number of jockeys, trainers, races and horses, Hong Kong has fewer opportunities than other racing jurisdictions for the kind of meat-on-the-bone stories that happen elsewhere.
In Australia on the weekend, we had a newspaper accusing champion jockey Damien Oliver of placing a winning bet on a favourite when he had ridden the second favourite in the same race.
We have the ongoing saga of disqualified jockey Danny Nikolic's alleged threats against the Melbourne chief steward. And when glamour colt Pierro was beaten for the first time on Saturday in the Caulfield Guineas at long odds-on, suddenly there were rumours about whether the Cox Plate favourite would even start in that race in two weeks. Gasoline was tipped on the fire when his likely jockey, Craig Williams, said he would be riding something other than the colt.
But that is there. Meanwhile, Hong Kong racing, starved of goings-on other than, well, races, has had another week of (pass me the bucket) the barrier fiasco.
Even Douglas Whyte's explosion of anger at rival jockey Andreas Suborics after the last at Happy Valley last Wednesday - yes, the pointless Pass Through Analysis on the Jockey Club race replays has finally shown it may have occasional worthwhile purpose - failed to move attention from putting two horses in the wrong gates and letting them go.
Yes, it shouldn't have happened, but in the great scheme of things it turned out about as well as it might have and we'll be nice and blue if we hold our breath waiting for it to happen again.
Thus we had the marathon extension of the post-meeting stewards' press conference on Sunday to explain the whys and wherefores again. Club officials were coy about the fate of the barrier handlers involved in the incident, so we couldn't confirm that one has been sacked.
But the heavy emphasis on the whole matter in much of the press in the past 10 days ensured somebody would probably get the chop - and the jockeys had already been fined.
One handler simply led his horse into the wrong gate and left it there without checking anyway. The "sacked" attendant was recommended for a more serious punishment because he did check, and rechecked three more times and still put his horse in the wrong gate.
Fortunately, along with adding two more layers of procedure at the start, that appears to be the end of it, though what empty nonsense will replace it remains to be seen.
Alas, we fear it won't be race-fixing allegations or an ICAC sting - where are the coppers when you need them? - but some other helium-filled, nothing story.
But that's the price to be paid for a heavily controlled, fish-bowl environment with so few participants or actual events, that anything out of the ordinary becomes a major issue.