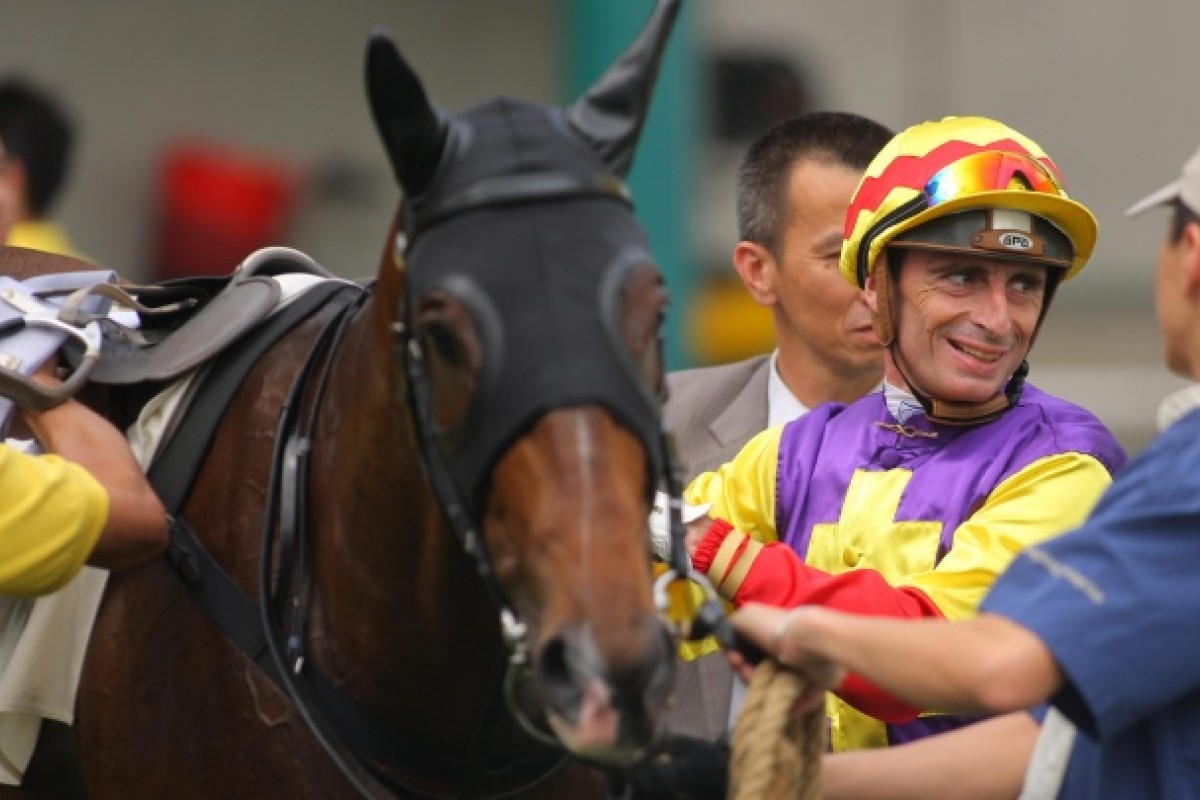 In stifling 32 degree heat that left many runners looking worse for wear, it was no surprise to see Apollo Cavalier a nervous lather of sweat before the Pok Fu Lam Reservoir Road Handicap. But trainer Me Tsui Yu-sak and jockey Gerald Mosse were adamant the skittish gelding's pre-race condition was actually an improvement on his usual pre-race perspiratory efforts - and so it proved when he broke his maiden with an all-the-way win.
"I was pretty happy with the way he behaved before the race - normally he gets very upset. Today he wasn't sweating as much, before he was mad - and sweating like crazy," Mosse said.
"He isn't crazy, he just sweats a lot," assured Tsui, after the five-year-old overcame gate 12 to lead all the way. "He is always like that, even in cooler weather, but I think he was better today somehow."
Apollo Cavalier wasn't quite tractable enough to travel on the rail, racing one-off for much of the turn but took advantage of the leader bias to score by a neck from Forever Ahead, who looked the winner but laid in badly up the straight as he closed off from the rear.
Mosse believed Apollo Cavalier had learned how to relax more in the run, so despite having to get across from the wide draw, the chestnut came back to him.
"He has some nice gate speed, so I could get there without too much pressure," Mosse said.
"I went as slow as I could, without much pressure. I waited as long as possible up the straight, at the 250m no one was coming yet, I did have to burn some petrol early so I waited as long as I could. But when I asked him he answered and he came again and fought to the line, it was a honest performance.
"I think he had learned something from last start, where I did push him a little bit, but concentrated on trying to get him to settle. He raced today like he knew he wasn't going to get hurt."
Tsui is mindful of how the oppressive conditions during the late-season meetings, combined with the horse's nervous demeanour, could hurt Apollo Cavalier in the long term.
"That run might have taken a bit out of him and we might rest him now," he said.