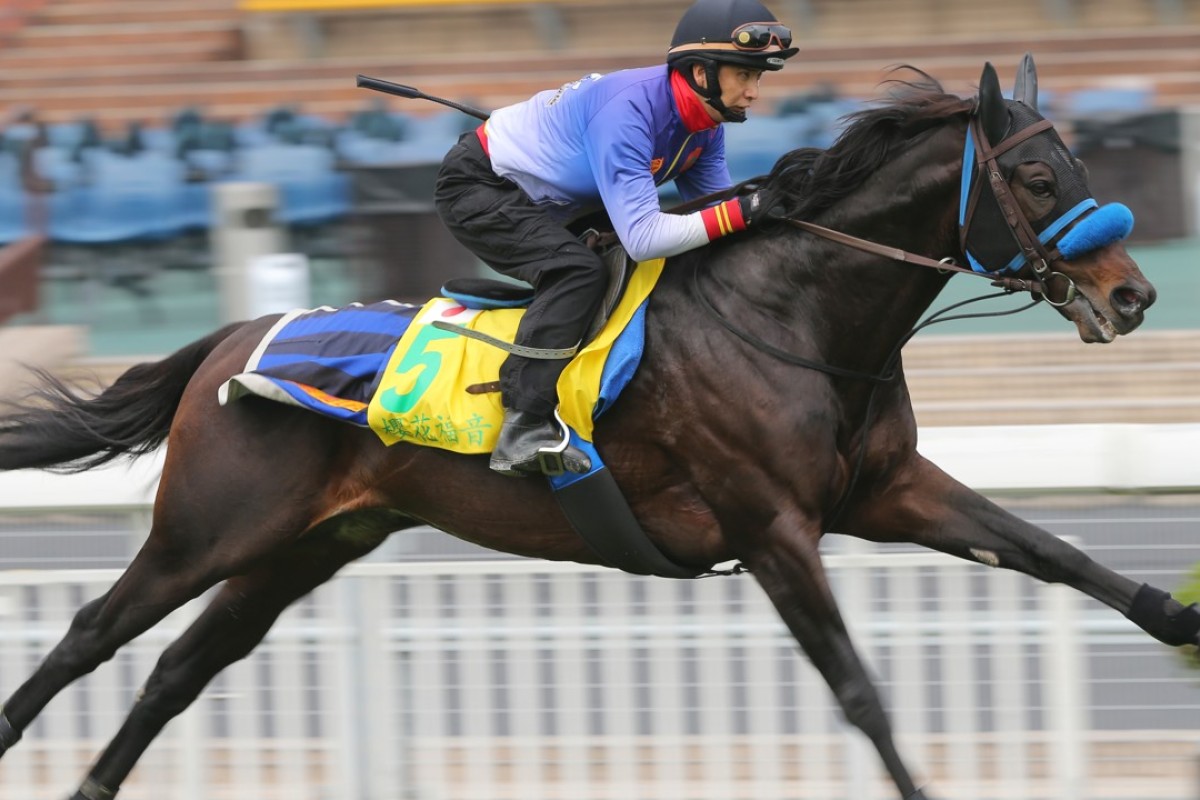 Sakura Gospel's trainer, Tomohito Ozeki, suggested his horse has been unfairly left out of the conversation when it comes to the three Japanese-trained Longines Hong Kong Sprint contenders as connections look to Zac Purton's local knowledge for an edge in the HK$18.5 million race.
Even though it is Sprinters Stakes winner Straight Girl that has been the most talked about of the Japanese runners, Ozeki pointed out that less than a length separated the pair in a blanket finish at Nakayama, with Mikki Isle also finishing a length away from the winner in fourth.
Last time in the Sprinters Stakes it was very even. If you ran it five times you could get a different result each time
Purton rode a winner for Ozeki at Tokyo during his summer stint in 2014 and the trainer was quick to secure the services of the Australian when 2014 Hong Kong Sprint winner Aerovelocity wasn't entered for this year's event due to a heart irregularity.
"Sakura Gospel and Straight Girl have very similar ability so if we can get Zac Purton then maybe we can get a little advantage over Straight Girl," Oseki said through a translator.
"Last time in the Sprinters Stakes it was very even. If you ran it five times you could get a different result each time so I want to try at least beat the other Japanese horses, then we can worry about whether we are good enough to beat the others."
Purton said the way the Sprinters Stakes was run may have also suited Straight Girl more than his mount.
"Sakura Gospel was in a more forward position and Straight Girl was held up for a little longer," he said.
"Even though Straight Girl looked to be the stronger horse on the line, they ran that race at a pretty strong tempo and was set up for a closer rather than a horse on the pace.
"Straight Girl showed she can compete here when she was third in the race last year and obviously there wasn't much between her and the other two at their last start in Japan, although the draw probably doesn't help us."
All three Japanese runners drew wide; Sakura Gospel in 12, inside of Straight Girl in 13 and Mikki Isle barrier 10, with Purton to meet with Ozeki to talk tactics on Friday.
Sakura Gospel put in an impressive gallop on Thursday, taking off from the 1,200 metres and breezing home his last 400m in 22.5s – typical of the type of searching workouts the Japanese are renowned for in the lead-up to big races.
"I think a lot of their horses don't get enough credit," Purton said of the intense exercise schedule Japanese horses are put through.
"They are strong horses, the trainers put the miles into their legs and make sure they are fit and well.
"Because of that they are tough competitors. They never lie down, they always give their best and you know when you ride them in a race that they will go out there and get the job done."