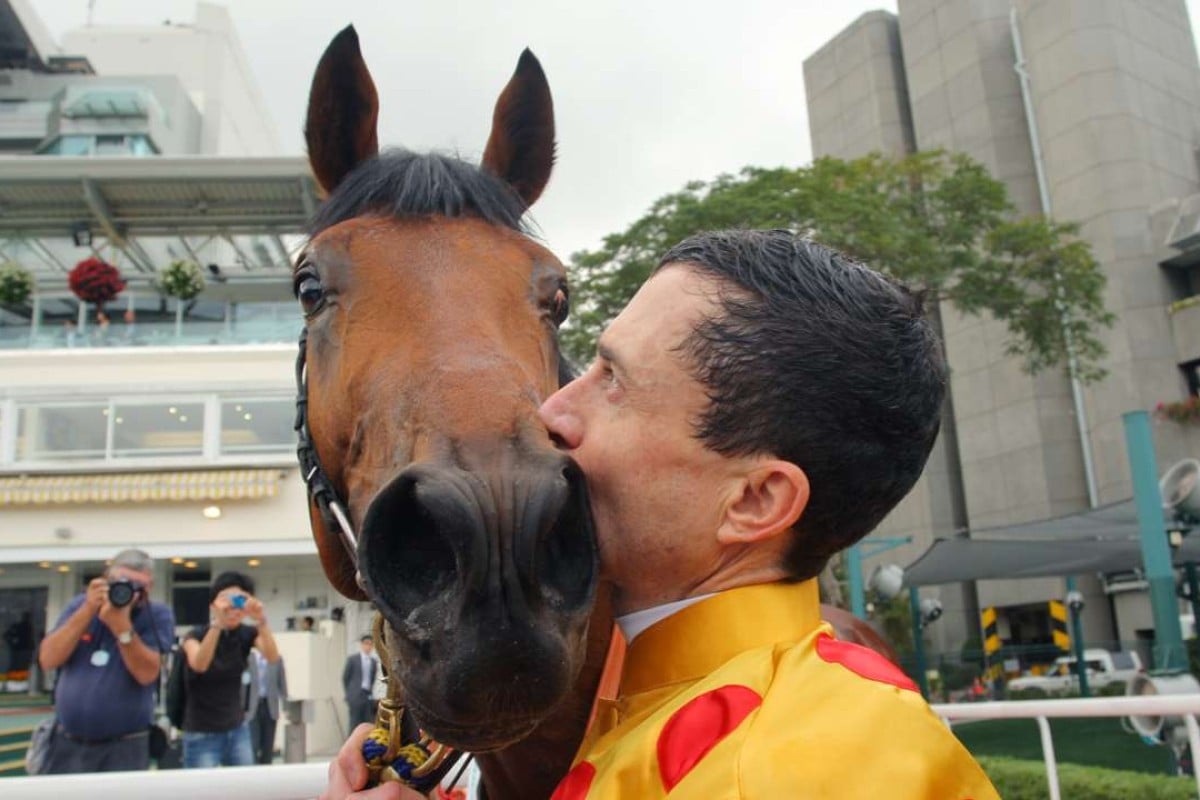 The focus of the Asian racing world might be on the upcoming Sha Tin spring features – as well as the Satsuki Sho, the Japanese 2,000 Guineas, this weekend at Nakayama – but for those in Europe, it's all about the classic trail.
Or, as we like to call it, the silly season.
It's the time of year when reputations are made, dreams are dashed and the wheat is sorted from the chaff as the three-year-olds face stiffer tests in a bid to crown the cream of the crop.
Of course, some years it means nothing and all that is exposed is a weak bunch of horses, but that's the point of the classics – test the strength of the three-year-olds against once another before they are tested as a whole against the older division.
The road to the 2,000 Guineas at Newmarket – and the classic races beyond that – started at Newmarket over the past few days, and the hype about the three-year-olds will only continue to build further.
The European silly season may be thousands of miles from Sha Tin's stables, but it still has a marked effect on Hong Kong, as cashed-up owners go searching for the next Asian superstar.
There's next to no chance of buying the winners of these races – lucrative stud deals await – but for those tucked in behind the winner, dollar signs appear in front of their owner's eyes in the moments after they cross the line.
And many times, it won't matter if they were third or 13th – they've run in a Guineas or a Derby, suddenly they are hot property.
It has happened plenty in recent years – horses have Frankel, Dawn Approach, Australia, Golden Horn in their form, and owners go gaga.
Of course, it is only the male equivalents of these races that come under notice – the fillies are of little interest, with no breeding industry in Hong Kong, and besides, they are often too valuable anyway. Horses like Elegant Fashion, a filly who conquered the boys, are rarities – and she came from Australia, anyway.
In essence, though, the reason these horses are in such high demand in Hong Kong is that, for the majority of them, they are guaranteed a walk-up start to the Hong Kong Derby – the one race above all that owners want to win.
So here's a sobering fact for those looking to the classics for a horse to race in Hong Kong.
Since 2010, 25 horses have been bought by Hong Kong owners and imported to Sha Tin who raced in the 2,000 Guineas or the Derby in England, Ireland or France. These do not include horses who came solely for the international races.
Of these 25, 11 made it to the Hong Kong Derby. Three managed to get into the top four. Only one – 2012 Irish Derby fourth Akeed Mofeed – saluted in the Hong Kong equivalent.
Some of them ended up so far from Derby aspirations, it must have had their owners wondering what happened to that spectacular European classic form.
Two stand out, both from the class of 2011. This was the year that gave us recently retired multiple Group One winner Dan Excel and Group Three victor Bubble Chic, but also on the slow boat to China were Coolmore outcast Oracle, third in the Irish 2,000 Guineas behind Roderic O'Connor, and Havane Smoker, second in the Poule d'Essai des Poulains (French 2,000 Guineas) behind Tin Horse.
Oracle has had problem after problem since he shacked up at Sha Tin, with both front tendons injured time and time again.
He only raced seven times in his first three years in Hong Kong, but trainer Derek Cruz has not wasted any time since, giving him 18 starts in almost 18 months.
Now, he is well into the cellar grade, Class Five, a long way from his Group One form. And despite looking like he was about to break through for his first win in 25 local starts on Wednesday night at Happy Valley, he could not withstand the late burst of Victory Boys.
As for Havane Smoker, who was renamed Leeli's Star upon his arrival, it took nearly 30 starts, a significant drop in class and a change of trainer from Richard Gibson to Gary Ng Ting-keung before he broke his Hong Kong duck.
The fact that it came in one of the worst Class Five 1,000m races ever run at Happy Valley is beside the point – he still managed to get that elusive win.
Caveat emptor. Let the buyer beware if they are buying from the beaten brigade in the classics.
This year could see a different approach taken, though, with a number of Hong Kong-owned horses already on the classic trail in Europe.
On Thursday night, Siu Pak-kwan's Stormy Antarctic burst into calculations for the 2,000 Guineas with an effortless win in the Craven Stakes.
WATCH: Stormy Antarctic is a topical winner of the Craven Stakes at a rain-lashed Newmarket. https://t.co/SmfqD2tY1S

— Racing UK (@Racing_UK) April 14, 2016
What about Smash Williams, owned by Stephen Lo Kit-sing of Military Attack fame, an Irish Group Three winner in training with Jim Bolger?
Or Speed Company, a handicap winner at Newmarket earlier this week for Wilson Woo Ka-wah? Could he emerge in Hong Kong as Helene Speed Star?
Don't be surprised to see either of the three in Hong Kong in the future. And keep an eye on the classic races – the next Akeed Mofeed, or Oracle, may be just around the corner.