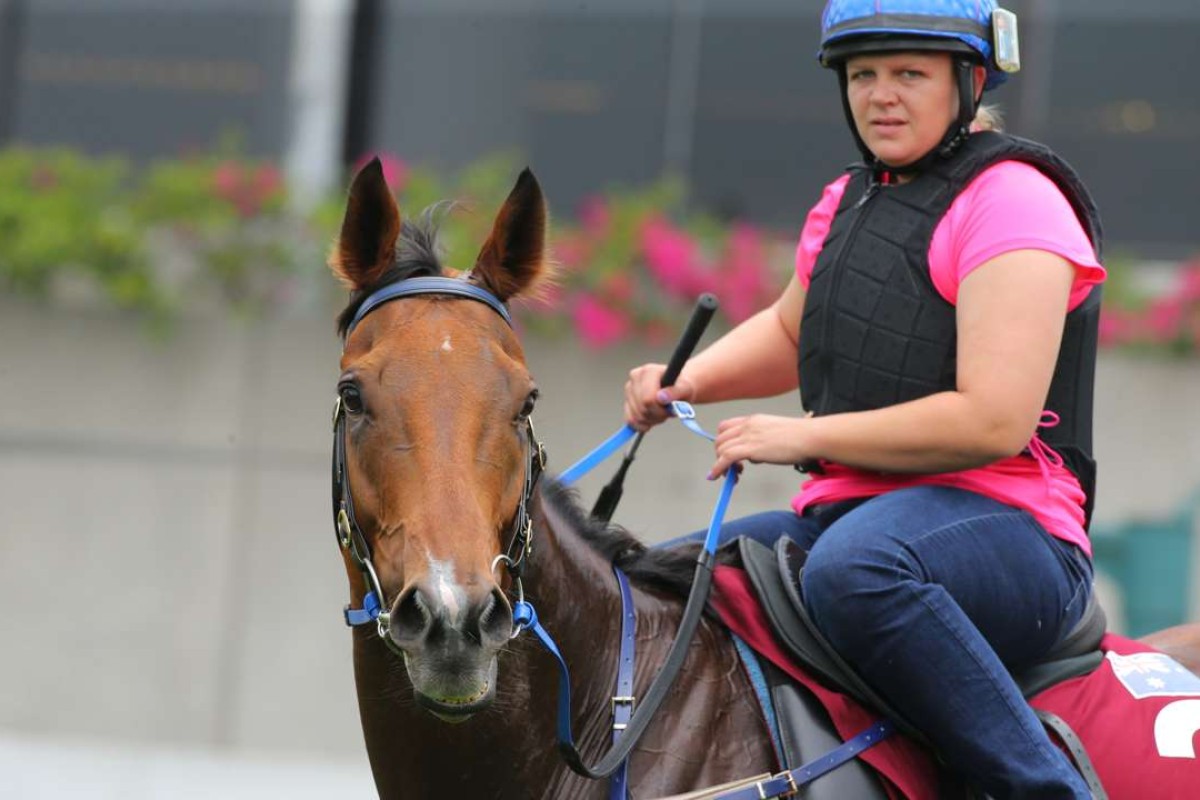 When Buffering's trainer Rob Heathcote watched Group One Chairman's Sprint Prize rival Chautauqua fly past in a gallop late last week he produced some playful mock commentary that may just have contained a portent of truth when it comes to all-important tactics in Sunday's blockbuster clash.
The actual head-to-head scoreline between the pair reads 3-0, with Buffering yet to beat home his rival on raceday back home
"Chautauqua is absolutely flying home, but Buffering is still five in front with 100m to go," Heathcote declared in his best imitation of the Jockey Club's Australian caller Brett Davis. Although the call was obviously in jest – for one, Buffering wasn't on the track – one of the biggest questions for Chautauqua is whether the grey flash can pull off one of his Houdini-like, come-from-behind finishes at Sha Tin and if Buffering is better placed to win the HK$10 million feature from his customary position near the lead.
Connections of the two Australian stars know this is far more than a two-horse race but it was hard to get away from the much-hyped rivalry at Sha Tin on Tuesday morning after the pair went back-to-back in final gallops minutes apart and their trainers talked tactics with the press afterwards.
WATCH: Star Australian sprinters sizzle in gallops at Sha Tin
If track gallops count for anything, Chautauqua leads one-nil after burning up the grass, stunning onlookers with a beautiful piece of work as he stretched out over low-flying final sectionals, just minutes before Buffering punched the clock with a maintenance gallop that was more solid than spectacular.
The actual head-to-head scoreline between the pair reads 3-0, with Buffering yet to beat home his rival on raceday back home, but both camps recognise that swoopers at Sha Tin haven't made much of an impression in feature sprints.
"That's the only thing I am worried about," Chautauqua's jockey Tommy Berry said after watching the six-year-old's impressive work with co-trainer Michael Hawkes. "They don't seem to make up a heap of ground from the back here in the big sprint races, but perhaps that is because the better sprinters here race on the pace. But there are also not many horses that can get back and run the times Chautauqua can, and that's how he wins his races – his racing pattern might not suit the sprints here but he is a champion horse, he is now rated the best sprinter in the world and I think he can prove it on Sunday."
Chautauqua produced an almighty effort to gun down the leaders on a wet track in the Group One T J Smith Stakes at Randwick earlier this month and both Hawkes and Berry said there wouldn't be any deviation from the hold-up and sprint-from-last pattern.
"You have to ride the horse to suit the horse," Hawkes said. "The key to Chautauqua is getting him relaxed early in the first half of the race and letting him do the rest. As everyone saw last start, what he can do over his last 600 metres is phenomenal. This horse just keeps finding gears – just look at him at the 200m mark of that gallop today, he just crouches down, explodes and then he just flows. It is phenomenal to watch."
"We won't be changing the pattern to suit the race," Berry added. "Even if they are winning on pace all day, so be it. We will ride him quiet and let him get home."
Buffering's gallop was the third for the eight-year-old since arriving at Sha Tin after his tough win in the Group One Al Quoz Sprint in Dubai last start, and although the veteran faces an awkward five-week gap on the road between runs, Heathcote is happy with his horse's condition.
"I'm tipping you will see the real Buffering on Sunday," Heathcote said of a horse that was sixth in the 2014 Hong Kong Sprint after a troubled build-up to the race. "Sure, he is eight years old, and the reality is that as you get older you are no longer as good, but he is a bit like Benjamin Button – he keeps on getting better. I'm under no illusions how good this race is – the Jockey Club have assembled arguably the best sprint field in the world this year."