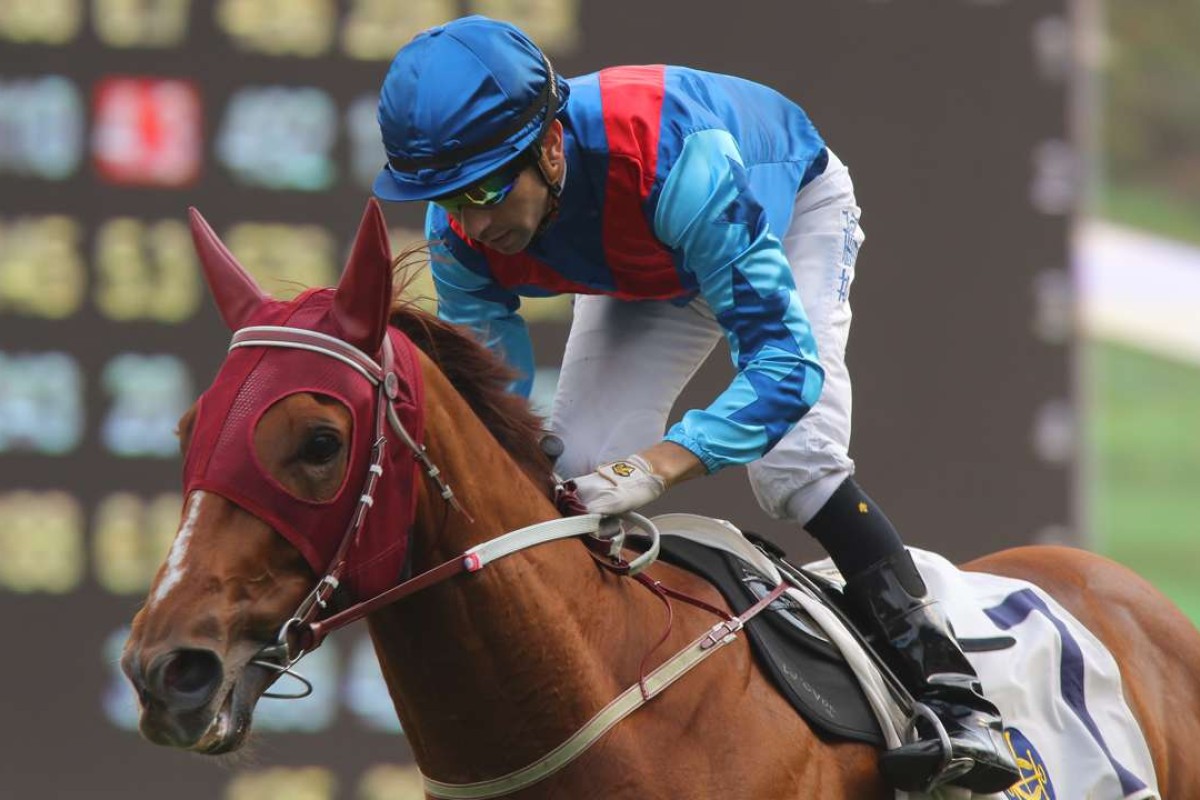 So Rapper Dragon is the Horse of the Year already, right? Well, not quite, and the upcoming spring features, although diminished with a lack of overseas runners, will play a pivotal role in who gets top spot.
This season's HOTY contest could also expose a flaw in the voting system, and there are still as many as four possible winners of the top gong.
Of course, Rapper Dragon could make it a very simple decision for the voting committee, winning the Group One Champions Mile would wrap it up after sweeping the four-year-old series and then beating the older milers in the Chairman's Trophy.
Even with the type of banner season John Moore's newest superstar has had, Rapper Dragon might not even be clubhouse leader for the award at this point.
Let's look at the other horse of the year and what has to happen for them to clinch it.
HELENE PARAGON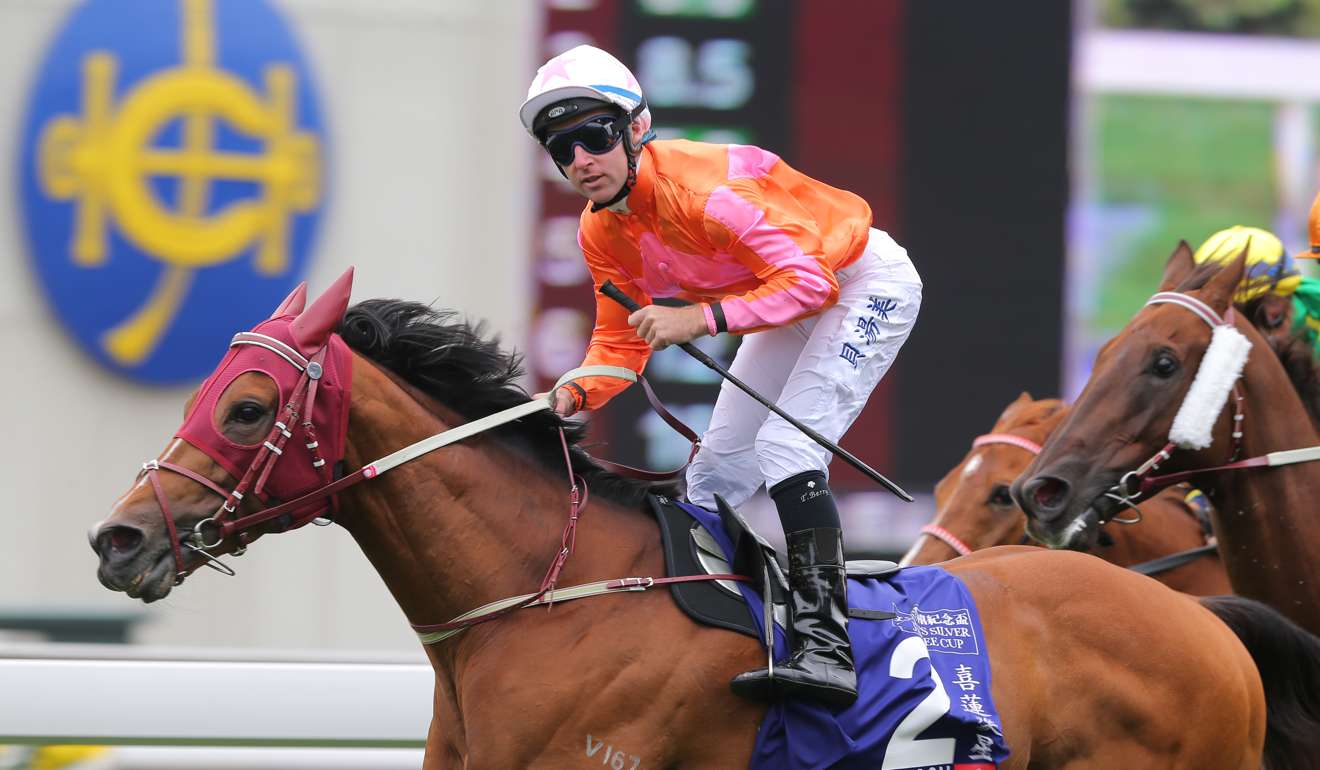 If we stopped voting right now, rationally speaking, Helene Paragon has to be Horse of the Year. Two Group One wins, the Stewards' Cup and Queen's Silver Jubilee Cup, trump Rapper Dragon's season.
"Hey Rapper Dragon has won three Group Ones and a Group Two" wail his fans.
Incorrect, not now that the club have been forced to strip the four-year-old series, including the BMW Hong Kong Derby, of black type status. With the four-year-old series not open to outsiders, they don't carry the cache of Group Ones... or do they? That will be up to voters.
Helene Paragon upstages Able Friend as John Moore takes a Group One trio
Of course, if Helene Paragon wins the Champions Mile then he is even further in front. Neither horse wins, and then it is a tough choice – but there are other scenarios that could play out over the next two weekends.
BEAUTY ONLY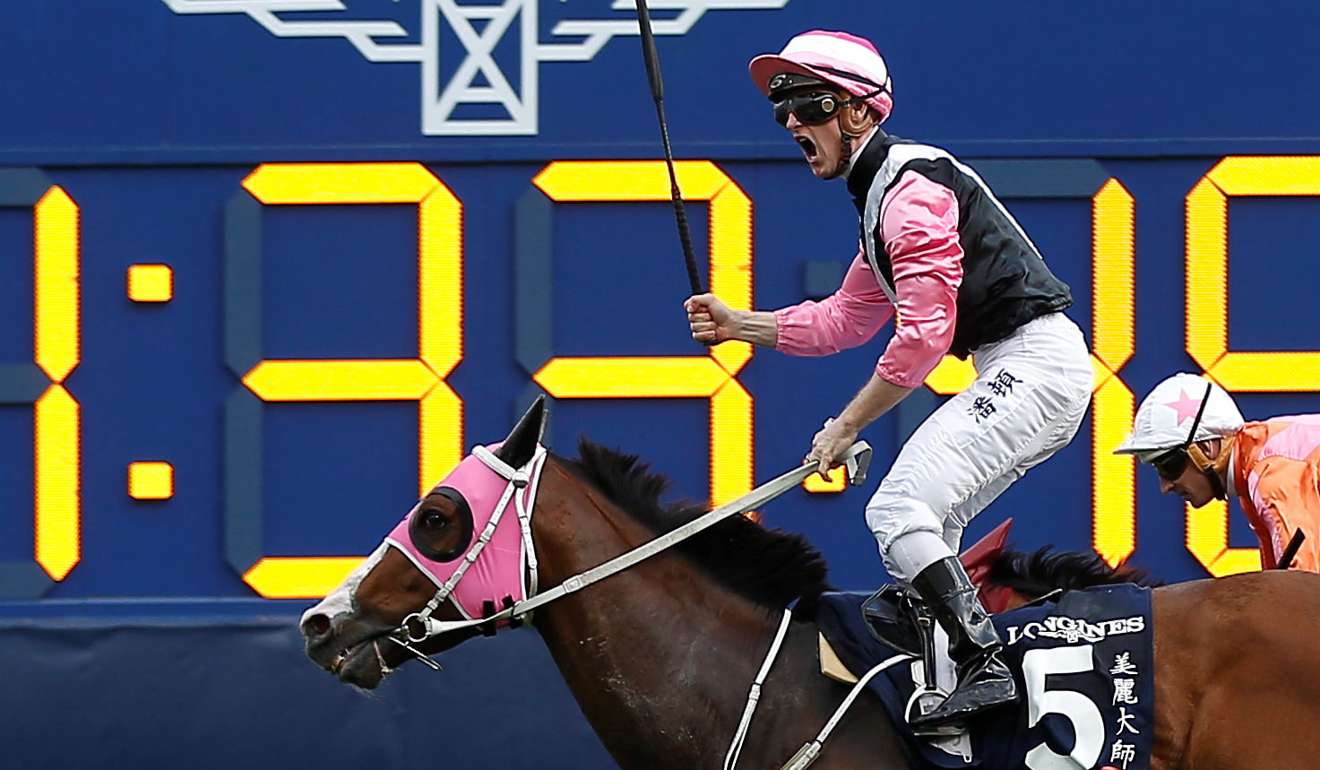 Winner of the Group Two Jockey Club Mile and Group One Hong Kong Mile, Beauty Only could easily be the forgotten horse in these discussions – unless he wins the Champions Mile.
While that on its own might not beat Rapper Dragon's resume, or even Helene Paragon's, here's what it would do; make Beauty Only Miler of the Year.
Why does that matter? Under the current rules, Horse of the Year is chosen from the four champion categories: champion sprinter, miler, middle-distance and stayer.
It seems a little unfair, at least historically, that Rapper Dragon could be made ineligible to win the main award. Especially given that whatever happens in the next few weeks, it's almost certain that 10 years from now we will look back and remember Rapper Dragon's rise to prominence and flawless efforts in the four-year-old races.
The fact Horse of the Year has to be chosen from a champion category is a glitch in the system we've written about before and should be fixed. What if a horse comes along that wins at Group One level at 1,200m, 1,600m, 2,000m and even 2,400m? OK, crazy, but not inconceivable, and a horse like Ambitious Dragon may have been even capable of the feat. One win in each category might not be enough to win an individual champion award but it clearly that type of record should be rewarded with horse of the year.
If Beauty Only takes Champion Miler, it leaves Rapper Dragon needing his Classic Cup and Derby victories to clinch the middle-distance award. That's not a given, especially if Werther repeats in the Audemars Piguet QEII Cup.
Japan beckons for Beauty Only after showing class in Hong Kong Mile
The other way Beauty Only could leave officials without any doubt is if Tony Cruz finally follows through on a promise to head to Tokyo for the Yasuda Kinen with his six-year-old.
Frankly speaking, Beauty Only might not be good enough for what has become an increasingly difficult overseas target for Hong Kong horses, but the Yasuda Kinen does tick a lot of boxes for the horse. A typically fast-run mile that plays more like 1,800m on a rock hard surface would be perfect for Cruz's horse, but for one factor, the really, really good Japanese milers you have to race on home turf.
WERTHER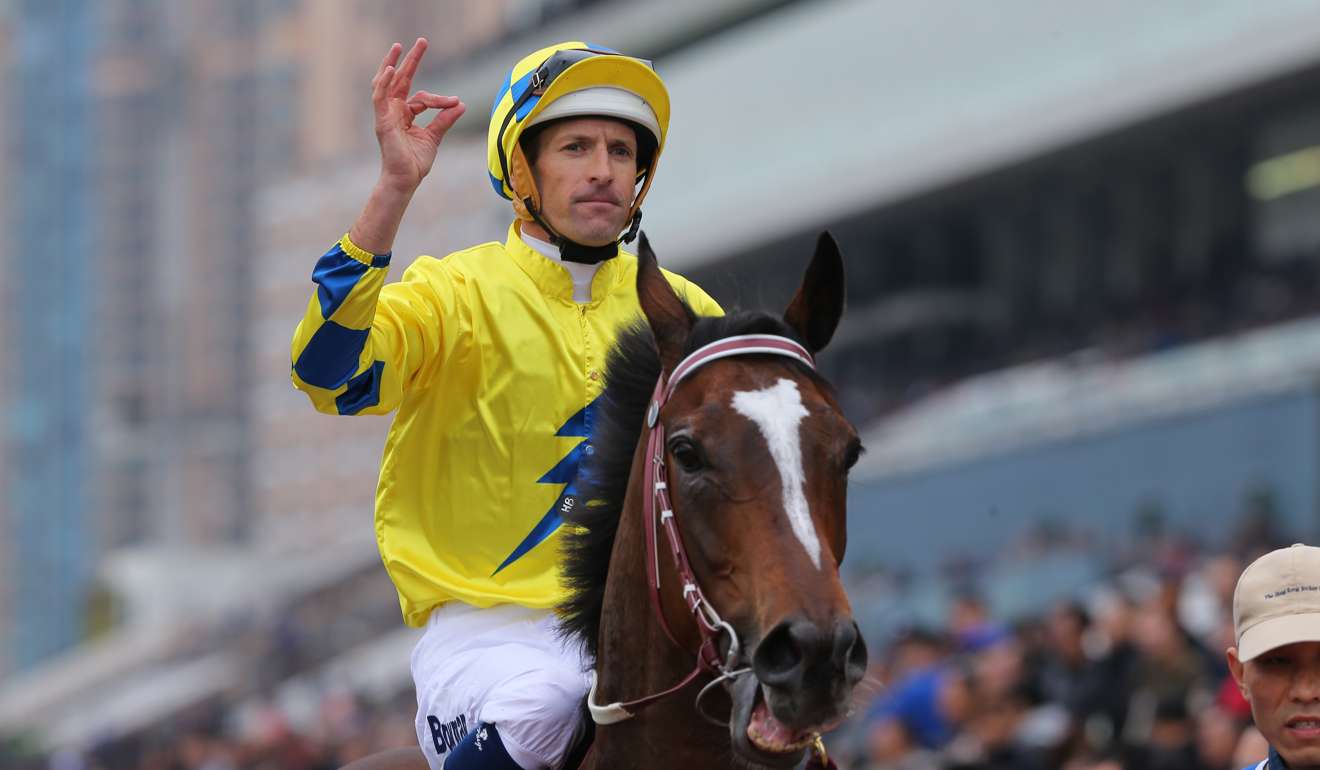 See above. A second consecutive QE II Cup and a win in one of the weakest Hong Kong Gold Cups of recent times might not be enough on its own, but it's likely that Werther will then press on to the Group One Standard Chartered Champions & Chater ­– a win there as well would do the trick.
Class prevails as resilient Werther collects Citi Hong Kong Gold Cup
RAPPER DRAGON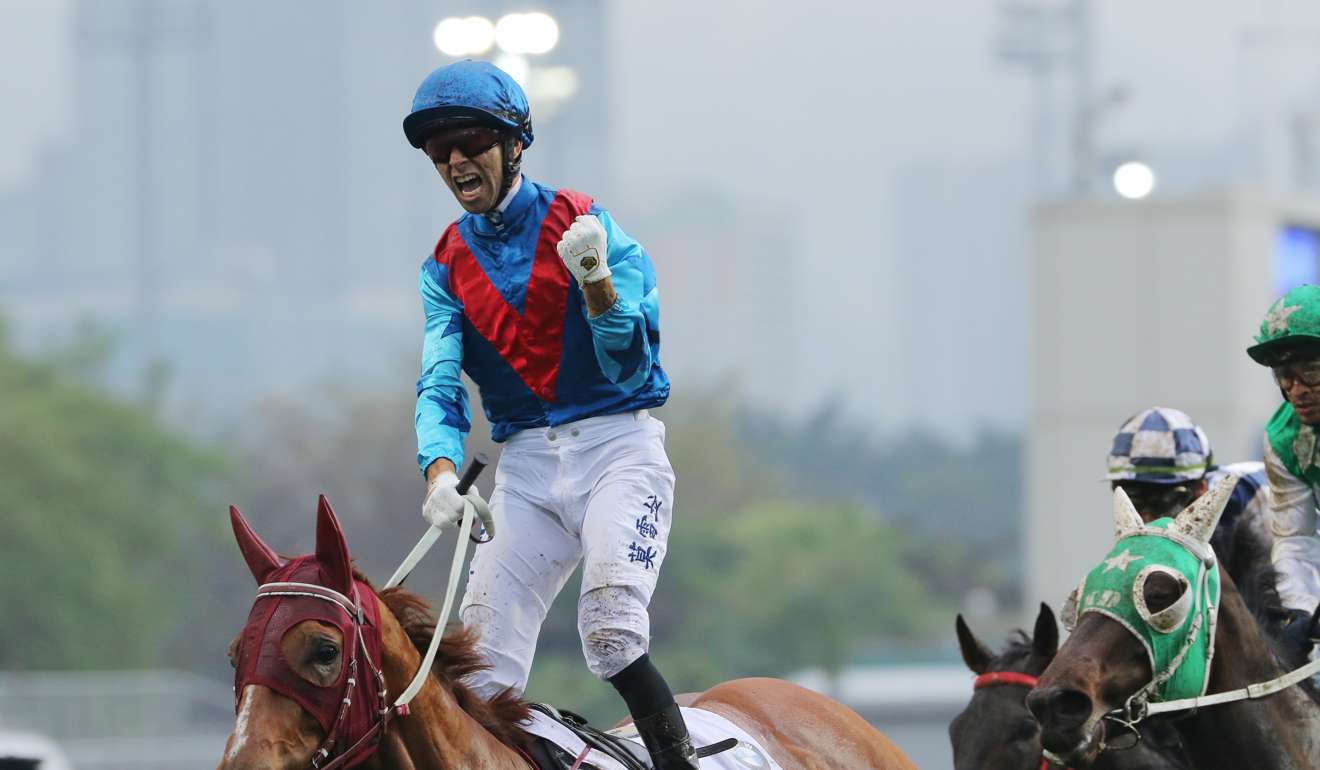 If everything stays the same, lets say internationals win both the Champions Mile and QE II – it looms as a test to see how highly the six-man voting committee, made up of members of the Association of Hong Kong Racing Journalists and racing executives, rate the four-year-old series and Derby.
Rapper Dragon takes Chairman's Trophy, with more to come for the Champions Mile
The simplest scenario is of course that Rapper Dragon just wins that Champions Mile, and proves without doubt that he is Horse of the Year.