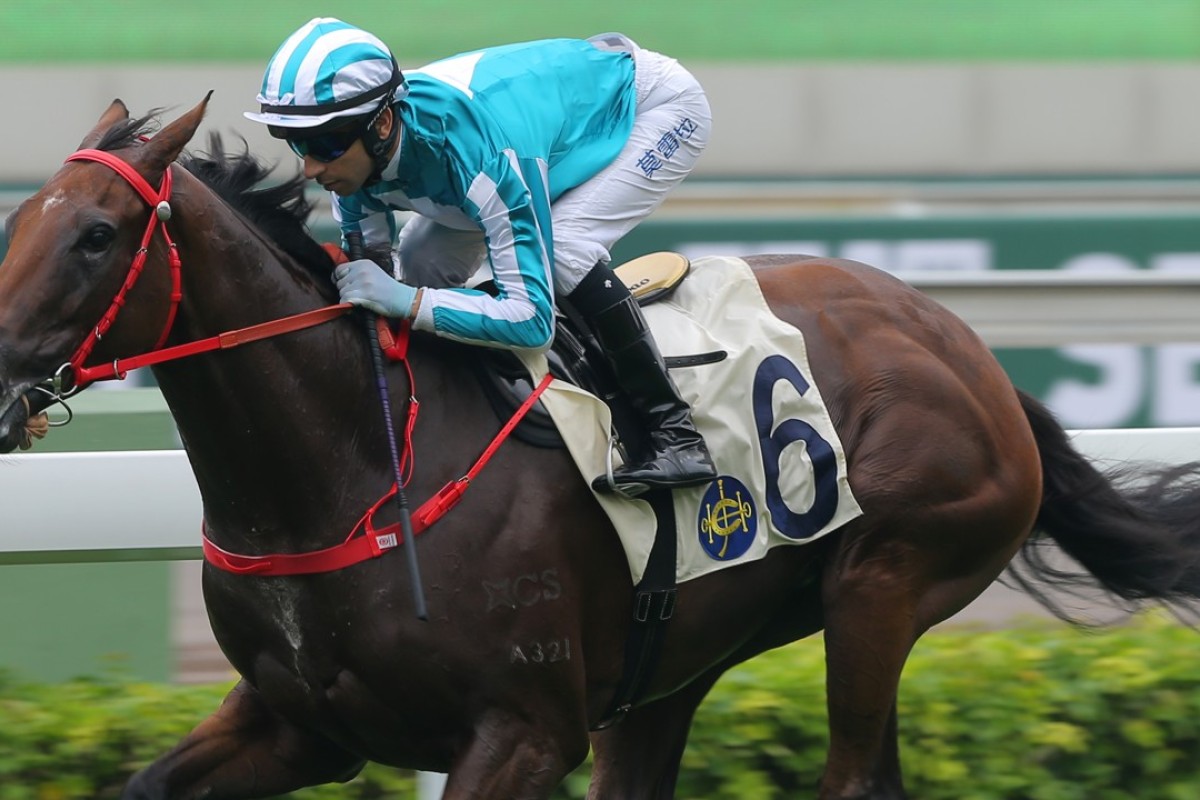 It was put to us in a "that's the great, glorious uncertainty of racing" kind of way that even HK$10.5 million doesn't necessarily buy you a champion after Household King's defeat on Sunday, but really the flip side would be the surprise – if HK$10.5 million actually bought a champion at the International Sale, where the top lots have an inglorious history.
Former trainer Gary Ng Ting-keung was straightforward after the HK$7.5 million top lot from the 2013 December sale, Longwah Amber, won his maiden in Class Four at Happy Valley in May 2014, after a couple of defeats including one as a short-priced favourite.
"I haven't felt any pressure at all – when do the top-priced lots from the international sale win many races? I would have had more pressure if the top lots were always successful, but that isn't the case," he said.
That's not to say good horses don't come out of the sale – legitimate Group One horses have emerged and will continue to emerge, and Pakistan Star is one – but the correlation between what is paid and what you get is as random as a chocolate wheel, like it is at any horse sale anywhere on the planet.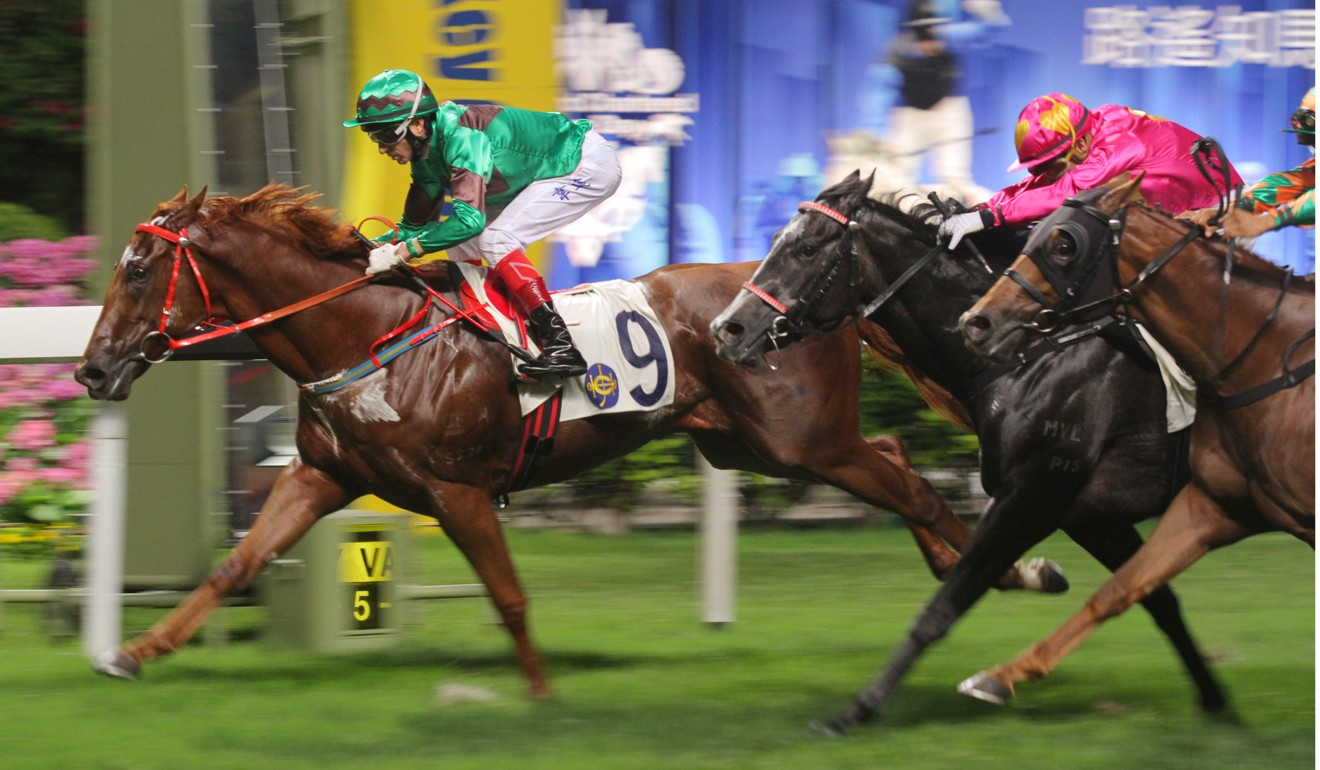 The commonly held view that paying more gets you a better horse is fantasy. The most expensive horse the Maktoum family ever bought couldn't outrun a sumo wrestler in a suit of armour.
Paying more is just paying more. And there is not a thing we've seen Household King ever do in a trial or a race that has us convinced he will ever be as special as his price tag.
And let's look closer at that price tag – when there were a handful of people eligible to buy him, within a limited time frame and from a very limited number of horses for sale, someone decided to pay a ridiculous amount to make sure he was theirs. That is their money and their prerogative.
When everyone in the world was eligible to buy him from a worldwide pool of tens of thousands of yearlings, however, the best offer was less than 10 per cent of that.
'Birthday gift' Lot 16 goes for HK$10.5 million as records are smashed at Hong Kong International Sale
Household King must not be judged on Sunday's run – he had a difficult trip, with a fast pace and Joao Moreira told the stewards that he didn't feel right in his action – but on what information we have, he is a decent horse, no star.
But he will throw some petrol on the rehandicap bonfire.
We don't know a single professional analyst who would have backed Household King at short odds on Sunday after his common debut that impressed only the handicapper – to the extent that he was hoisted 13 points in the ratings in one of the most baffling rehandicaps we've ever seen.
There are times when we've disagreed with rehandicaps but could at least see where the handicapper was coming from – this wasn't one.
But the hype, including that sizeable ratings hike, pushed the betting public into the horse like lemmings off a cliff. And it ended in similar fashion.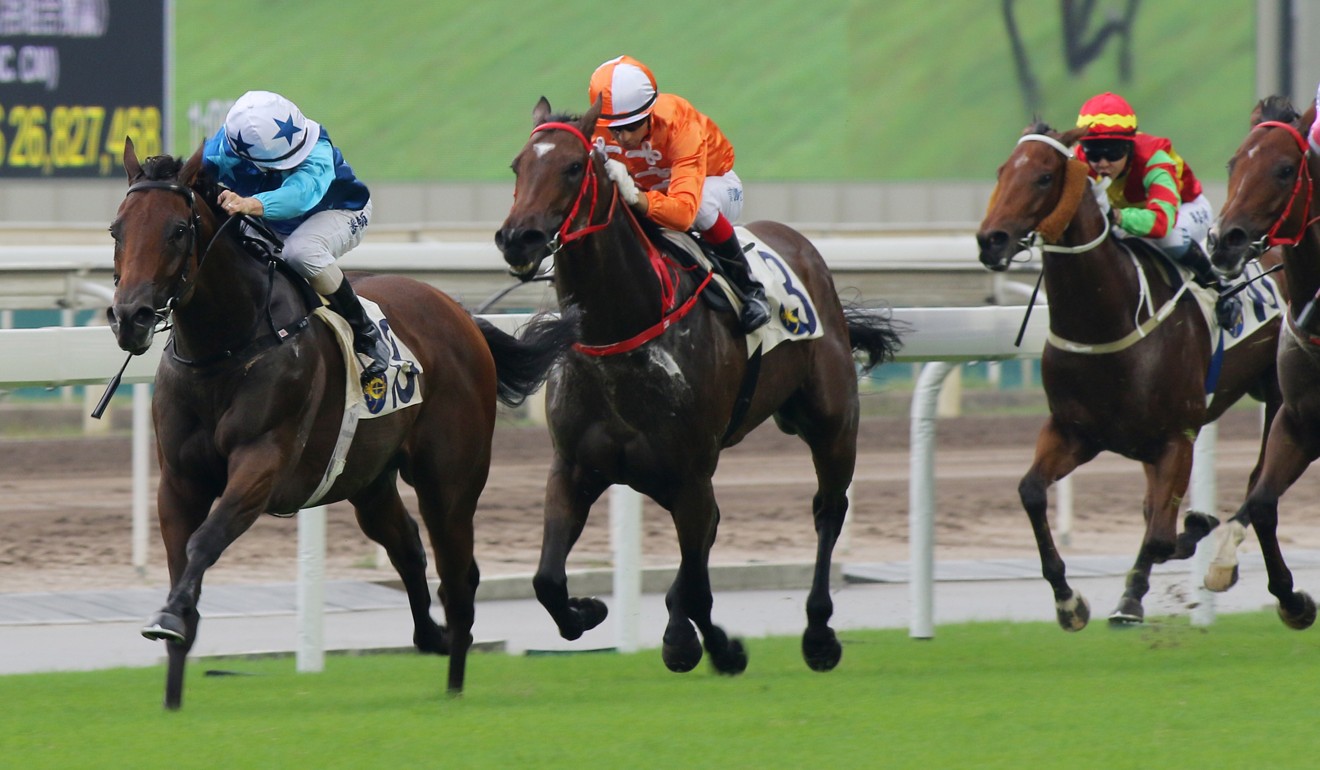 You'll think; "people have been complaining for years about rehandicaps, it's all part of the fun".
Well, the past year has seen the matter evolve as Pakistan Star, Jing Jing Win and now Household King have been the ones over-penalised – all three International Sale Griffins and thus more personal, within sections of the Jockey Club, than when the complaints came from outside.
Bubble burst: handicapper helps inflict Pakistan Star's first defeat, according to trainer Tony Cruz
Pushing horses up the ladder with indecent haste simply gets them too quickly to a place where they are not equipped with enough experience or racecraft for a level of competition that might have been within their grasp if they'd had an extra race or two.
A 10-year-old Michael Phelps had the tools to become the greatest swimmer of all time but wouldn't have won Olympic gold.
There has been an idea kicked around for years among trainers, owners, agents and anyone involved in seeing horses maximise their potential, that there should be a limit on the handicapper's discretion and a mandatory cap on rehandicaps. Household King is bringing that closer to reality.
Handicappers are connected to some other negatives happening in the sport too, whether first hand or by a degree or two of separation.
Michael Phelps wasn't swimming in the Olympics as a youngster, so what's the hurry with Pakistan Star?
Handicappers determine the Longines World's Best Racehorse Rankings, which lead to the Longines list of the world's top 100 races and those, in turn, are used to generate Longines World's Best Jockey – all with the best of intentions, but those lists are all pushing the manipulation of major races.
Our view on the world-leading horse classifications has never been that kind, although it does seem to have revamped this year to clear one of our dislikes, the partitioning of different parts of the year and dropping horses in and out of the lists as the peak racing times ebb and flow around the globe.
A high rating horse stays in the list now months after his peak – i.e. Arrogate – rather than going missing. There are still better ways to do this, but it is an improvement from the previous hide 'n' seek game.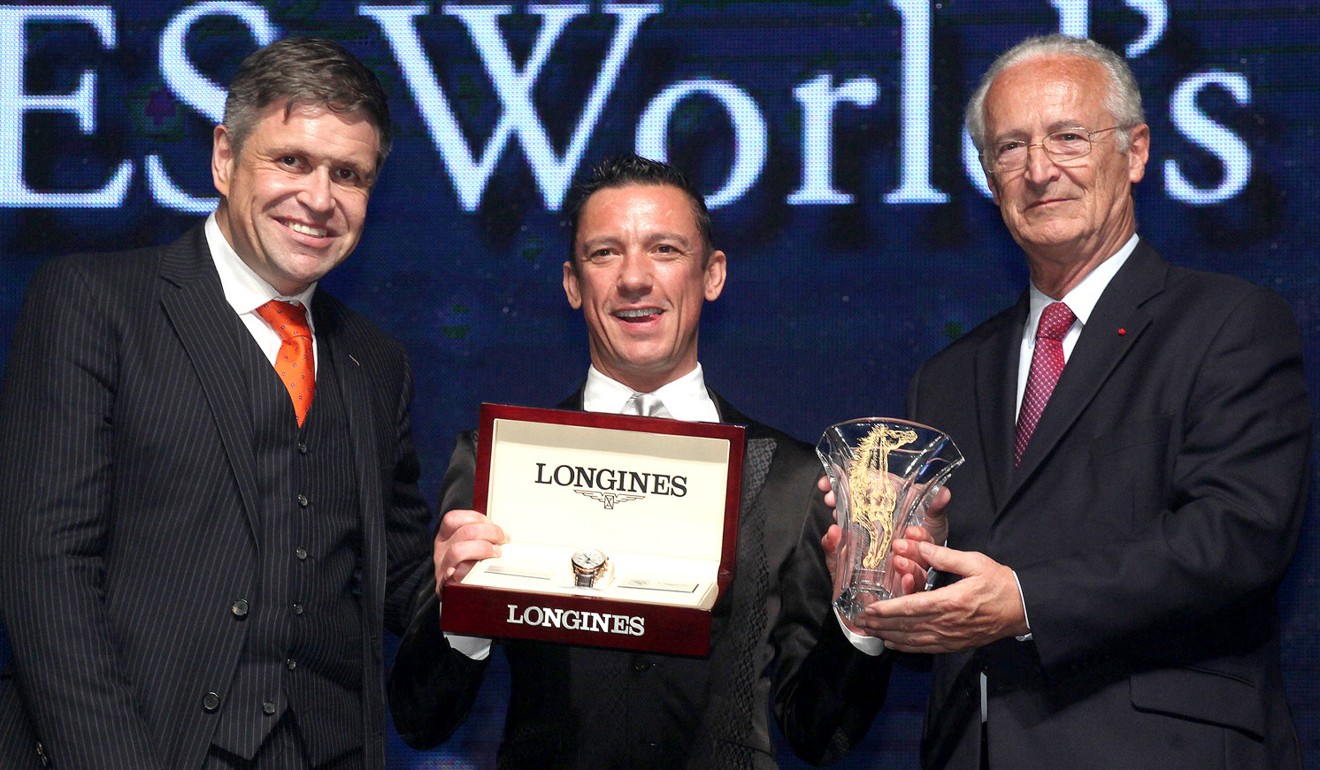 The world's top races list is the one that is quietly eating away at the integrity of race composition, primarily in a jurisdiction like Australia, where there are great Group One handicap races.
Races make the list based on the international ratings of the first four across the line averaged across several runnings, so there is a wish – some might call it an incentive – to have the top-rated horses available filling those places.
Having a high rating race on the world list is not just about prestige itself – we feel sure it would play into sponsorships, perhaps broadcasting negotiations.
The problem is that "the best horse wins" notion runs contrary to the concept of handicapping, where the idea is that the so-called "best horse" (which has a better past record whether or not it is the best horse now) has no better chance of winning than the least-achieved horse.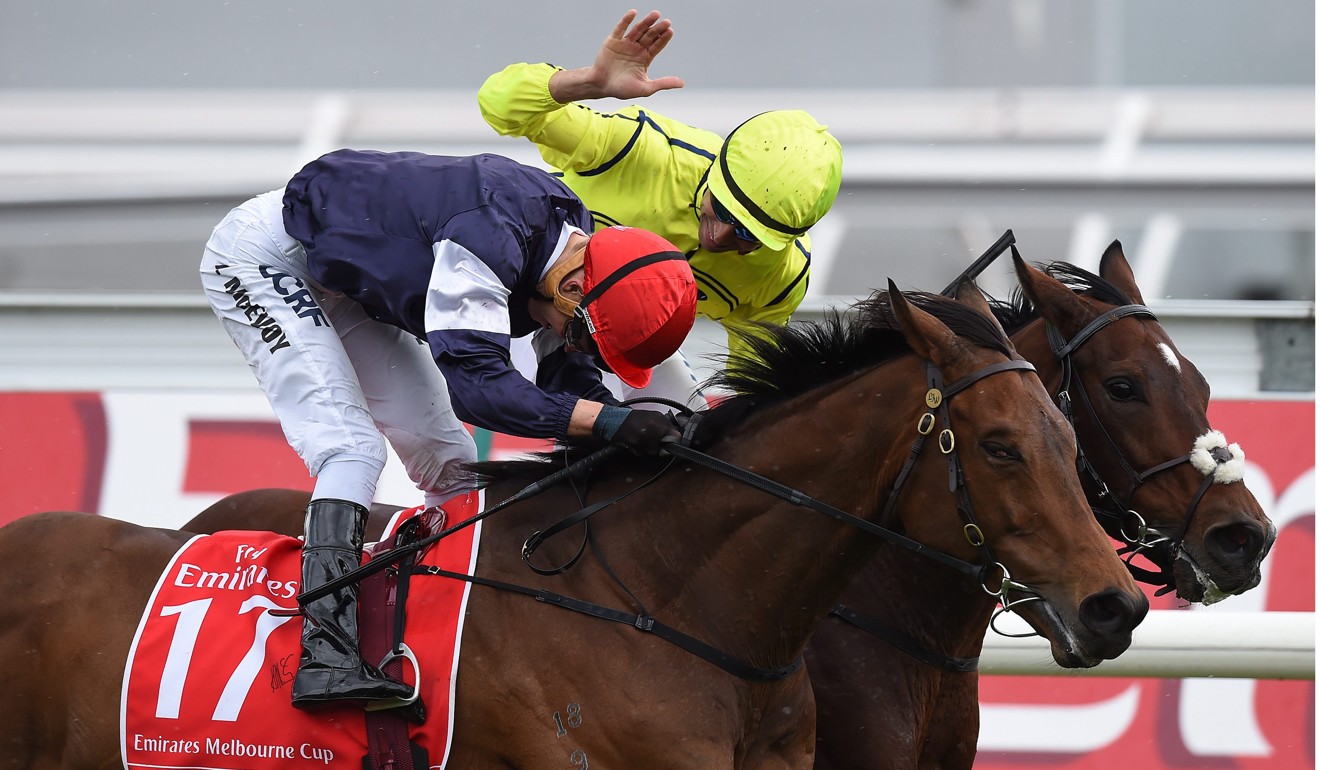 So, recently, Victoria's racing authorities have been in the process of sacrificing Melbourne's great 150-year-old handicaps, the Caulfield and Melbourne Cups, on the altar of race rating, to accommodate the "best horses" at the expense of worthy rivals with lesser resumes.
They've been compressing weights to favour the topweights for years but now there will be no rehandicap for the Melbourne Cup if the Caulfield Cup winner's handicap weight was already over a certain threshold.
We can only hope that something wins the Caulfield Cup by eight lengths with 56 kilograms and can't be rehandicapped for the Melbourne Cup – just for the looks on a few faces. But then, they'd probably be high-fiving – job done.
What a watered down Caulfield Cup would really mean as Aussie racing again ignores tradition
Now, we are not saying there isn't a keen sense at Sports Road of wanting as many Group Ones as possible in the world's top 100 or 50 or whatever. There is. But Hong Kong's Group Ones are all terms races, so there is a lesser impact, even if there have been occasions when the right, rising horse was passed over for international selection here due its rating.
Handicappers. Can't live without them, but not allowed to hunt them with a helicopter and an Uzi.