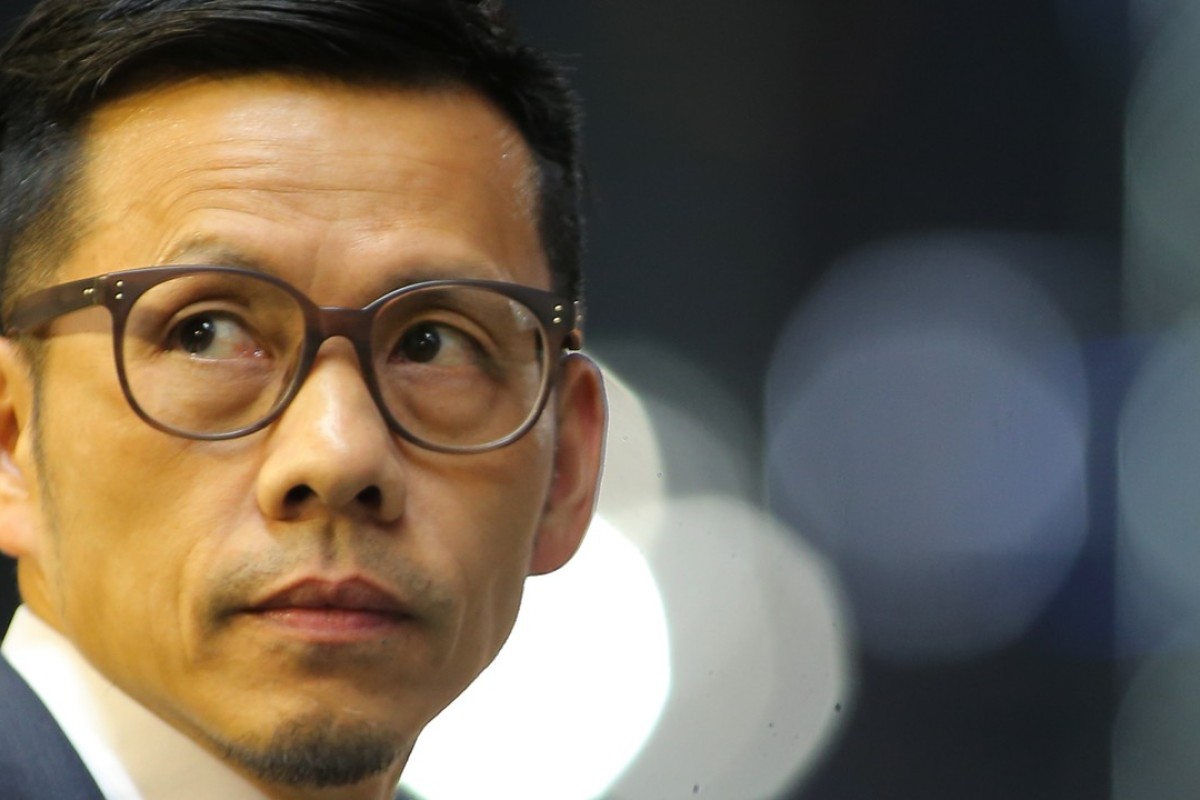 We've seen this all before, the local trainers jump out to an early season lead, throwing numbers at the weaker races, while the big guns bide their time and eventually – inevitably – overwhelm the smaller stables as quality trumps quantity.
The sun rises in the east, sets in the west, Joao Moreira wins the jockeys' championship and only an act of God can get a local to win the trainers' championship in the modern era.
Even Dennis Yip Chor-hong, the only Chinese trainer to win a title in the past 16 years, admitted this a few weeks ago, when nine-time champion John Size was languishing in last on the ladder.
"So John Size is last? Let's take a look in a month or two," Yip said. "He will be catching us, and then he is going to go straight past. We have to take what we can get now."
Rival trainers need to get what they can before John Size kicks into gear
Could this season be the one where a Chinese trainer doesn't follow the script though? Could freshman sensation Frankie Lor Fu-chuen emulate his former boss Size and win a title in his very first season?
And while we are making outlandish suggestions, why not go big; could Chinese trainers fill the first two or three spots and break the dominance of the so-called "big four"?
It might seem absurd, but after a study of some of the current top stables, and a close look at the stables of the top contenders, a case can be made for not only a local winner – but a local quinella, or even trifecta.
Last weekend, it was put to Lor that he was a genuine contender and even though the 51-year-old "rookie" played it down, his strike rate and, more importantly, the fresh make-up of his roster, has him looking like a legitimate threat.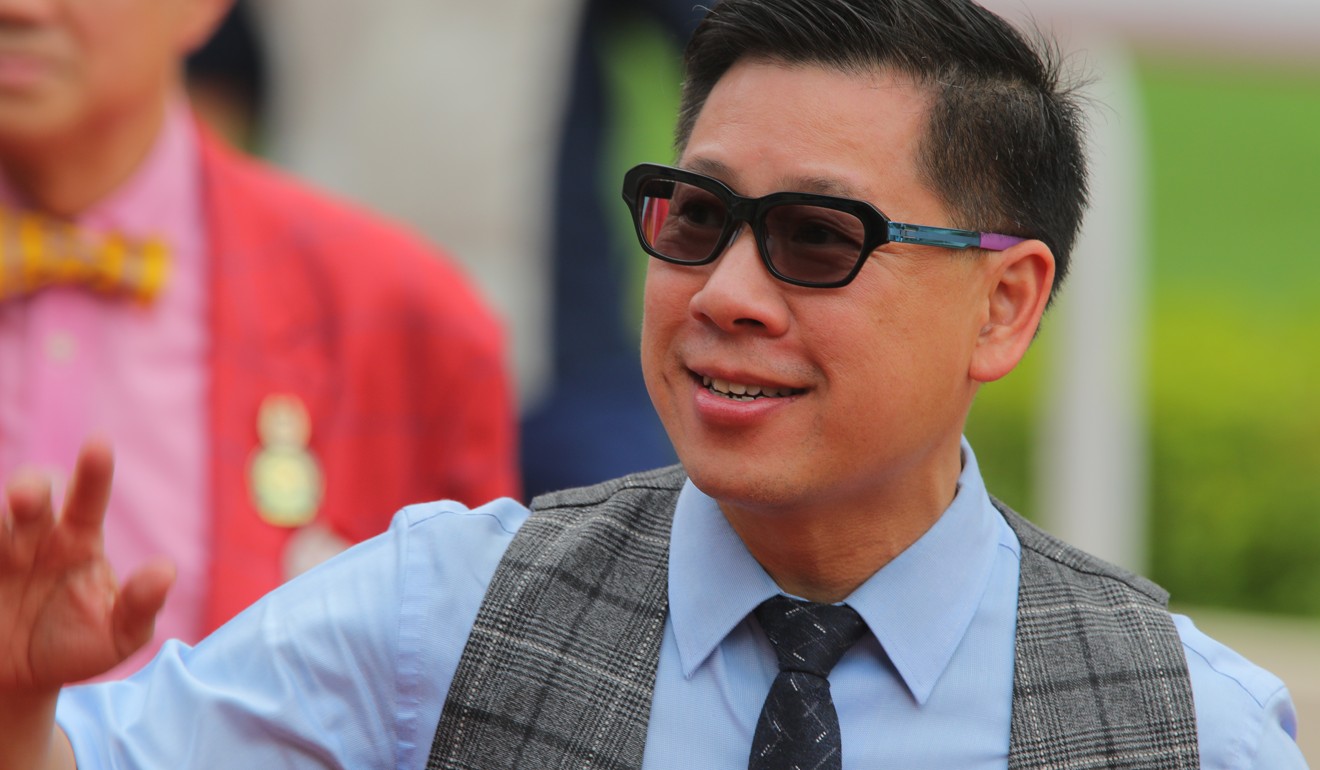 Chinese trainers fill the first six spots, led by Lor with 14 wins from Yip (11), Me Tsui Yu-sak (10), Chris So Wai-yin (10), Ricky Yiu Poon-fai (10) and Danny Shum Chap-shing (nine).
The four big guns, meanwhile, winners of 15 of the last 16 championships between them, are settling back off the speed – Caspar Fownes is seventh with nine wins, Tony Cruz and John Moore have six each and Size four.
Yes, we know, this Sunday's meeting at Happy Valley is the 17th of the season – that means not even 20 per cent of the season is gone, and it's probably the least meaningful 20 per cent to boot.
Frankie Lor is happy enough with 'King of Class Five' tag – for now
Still, Lor has 14 wins in the book, with every one of them from stable transfers and an amazing eight from just 18 runners in Class Five – and those cast-offs don't look anywhere near done either.
As Lor's former boss has shown throughout his career, having a healthy amount of untapped talent at the start of the term wins championships – and this is where Lor looks to have some real ammunition.
Lor has nine private purchase griffins (PPGs) and 12 other imports, Private Purchases (PPs), that are yet to race.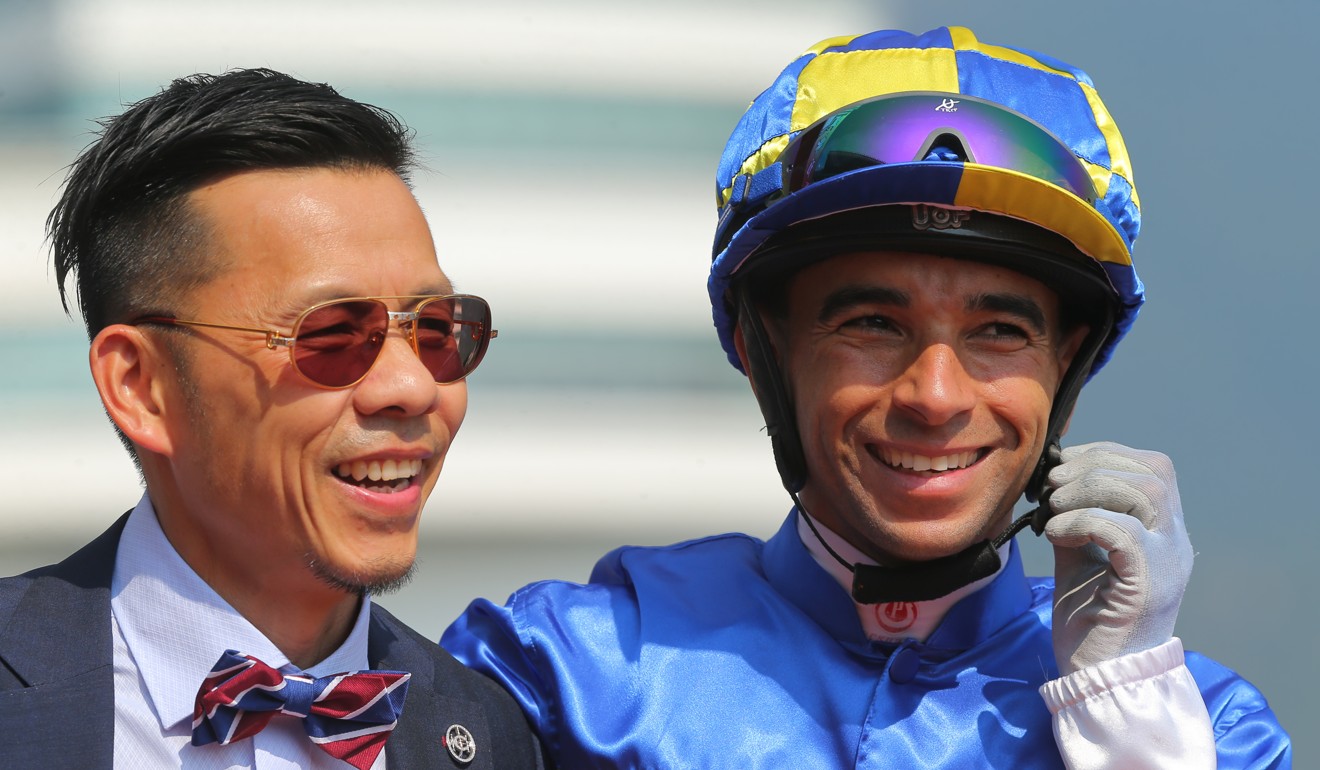 Of course, they may prove to be disappointing, but early signs from the trials are he has recruited well.
Size has the same amount of PPGs but his march up the rankings may not be as fated as some believe, with the master trainer sticking with a number of horses who may struggle to match their output from last season.
Horses like Giddy Giddy, Five Stars Agent, Arm Runda or Sergeant Titanium are all honest enough – but it's hard to imagine a huge amount of wins coming out of that quartet.
Then there is the top end, with Size's terrific batch of sprinters all clustered together in Class One. Mr Stunning, Amazing Kids and D B Pin basically have to race each other – and the other top sprinters – every time they go around. Throw Thewizardofoz into that mix as well if he doesn't step up in trip and Premiere (rated 98) will be in the deep end if he wins again.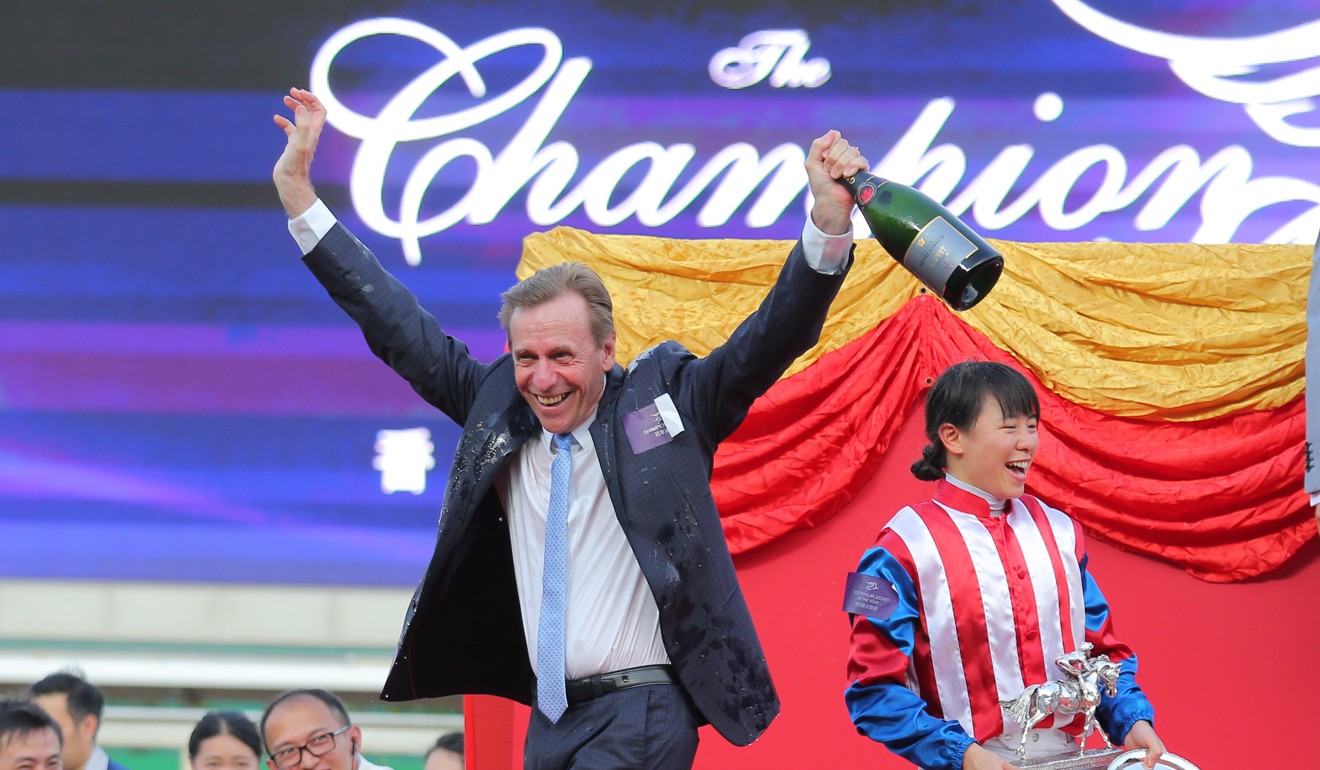 Then there is the fact that Size doesn't actually "try" to win championships, he just wins them. Those trophies are simply a natural by-product of Size preparing each horse to the best of his ability.
If the title chase comes down to the wire, as it did for Size in 2014 against Caspar Fownes, or Yip in 2012, the Australian doesn't seem to do anything differently, while his rivals run anything that will pass a vet check in a grab for glory.
Size's remarkable 95 wins in 2016-17 is unlikely to be matched, in fact it is probable that the high water mark will precipitate a hangover. When Cruz trained 91 winners in 2005, he dropped to 58 the following season.
There is a reason why Size's ninth championship was the first in consecutive seasons by any trainer since he won three straight in 2004 – because it is hard to do. Horses get high in the ratings and wins dry up.
If the Hong Kong racing world is tipped upside down, who else could make a run at snapping the expat status quo? So seems the most likely candidate after a breakout campaign in 2016-17.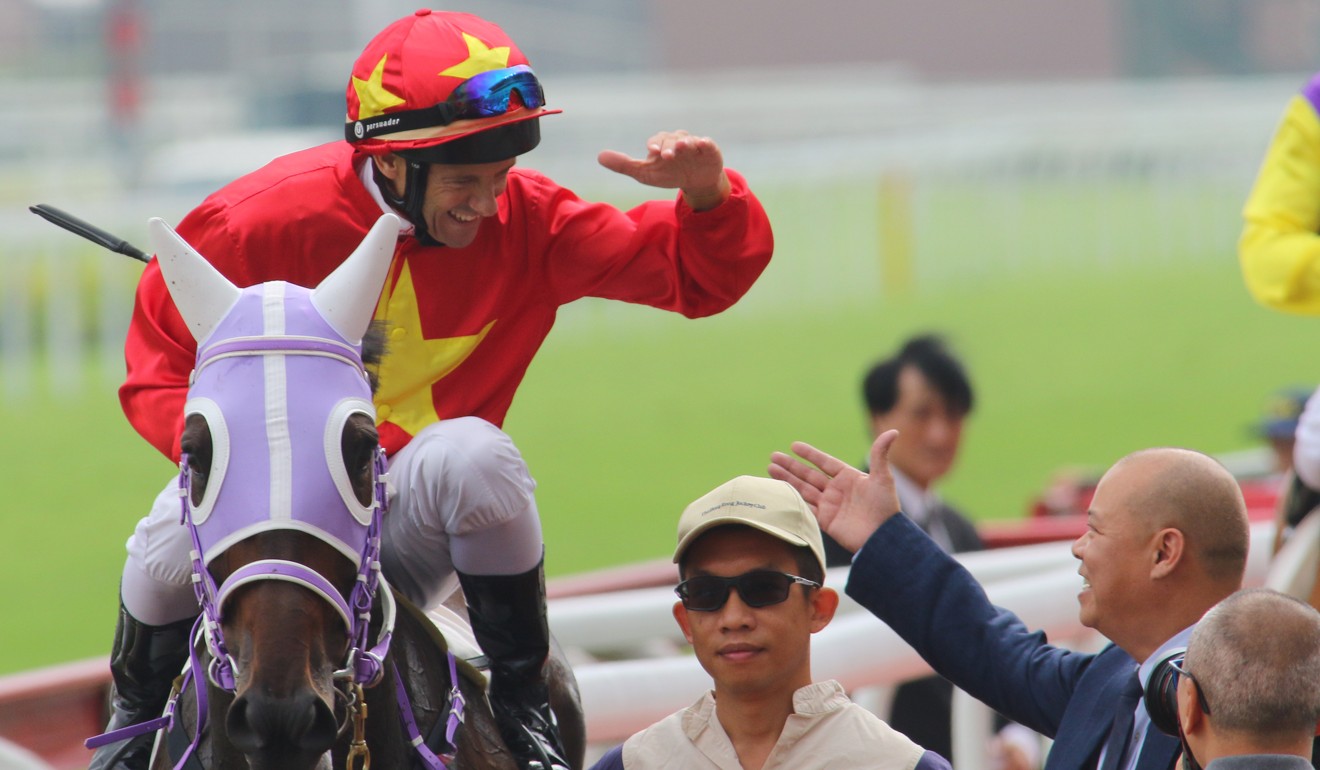 Fownes' former protégé finished fourth last season with 56 winners, but seems to have avoided a slump and has 15 private purchase griffins yet to race.
Those unraced prospects include Eighty Eighty, Gouten Of Garo and Smart Winner – all of whom could start favourite after impressive recent trials.
It's not as if So has gained his early foundation through pure weight of numbers either. His 10 wins have come from just 80 runners. By way of comparison, Yip has used 110 runners to get his 11 winners and Tsui has had the most runners of any trainer with 118.
Frankie Lor lands another double – can the rookie trainer be a title threat?
Yip, Tsui and Shum (eight from 97) seem to have fired their shots early and left not much in reserve, but Yiu could be the sleeper.
Yiu has the second-best strike rate of any trainer with 14 per cent and a full, fresh looking stable.
He also has 17 unraced PPGs and also has just two horses rated higher than 100 – the types that no matter how good they are, are limited by virtue of the amount of races they can run in, let alone win.
History shows Yiu probably won't be challenging for top spot, or even top three, with a career-best of 49 winners – but he is still one to watch through the middle to late season stretch.
Regardless of how far-fetched a complete changing of the guard might seem, maybe it is time to examine how the local stables are talked about.
However good we think trainers are, they are mostly measured by results. A "numbers", low strike rate trainer like Tsui might be derided by some, but he has averaged 36 winners per season over 13 years, more than the career averages of expats David Ferraris, David Hall, Paul O'Sullivan and Tony Millard.
The purchase prices of horses brought to Hong Kong isn't made public but it wouldn't be a stretch to suggest that Tsui's most expensive horse might not get past the front gate at some of the top yards.
There can be a double standard when it comes to comparing foreign trainers with locals. When Fownes wins four races in a season with a limited handicapper that's "playing the system", when a local trainer does the same, he gets called cynical or even sinister.
There is a long way to go, but maybe this is the season where local trainers change the way they are viewed – the only way that will happen is by competing for titles.