If Monday's announcement regarding the Jockey Club's definitive policy on riders competing overseas looked to be a significant reining in, it had as much to do with strengthening the branding of the Longines World's Best Jockey competition and a recognition that all Group Ones are equal, but some are more equal than others.
At the Asian Racing Conference in Hong Kong several years ago, the idea of Super Group Ones was presented – which we felt was an acknowledgement by the people in charge of the pattern system that the whole concept of Group Ones had gone to hell and they were trying to put a band aid on a severed artery.
Between the lines, Monday's announcement confirmed there are grades of Group Ones and drew the borders, with only Sydney and Melbourne on the right side of the line in Australia, where most of these trips away take place.
Balancing the risks with the rewards: will the Hong Kong Jockey Club curtail riders' overseas raids?
The move has been coming for a while, as foreign assignments became more frequent and Joao Moreira, in particular, has been popular as not just an outstanding jockey but a charismatic personality and willing drawcard for host clubs.
When he rode at a Moonee Valley night meeting during the Melbourne carnival, he had fans in the grandstand queued up for photos and autographs between rides and, being Joao, he would have done them all with a smile until the sun came up.
But that was also the trip that changed the game, when the Magic Man rode on Wednesday night here, flew on Thursday, rode on Friday in Melbourne and on Saturday in Sydney, then flew back overnight for Sha Tin.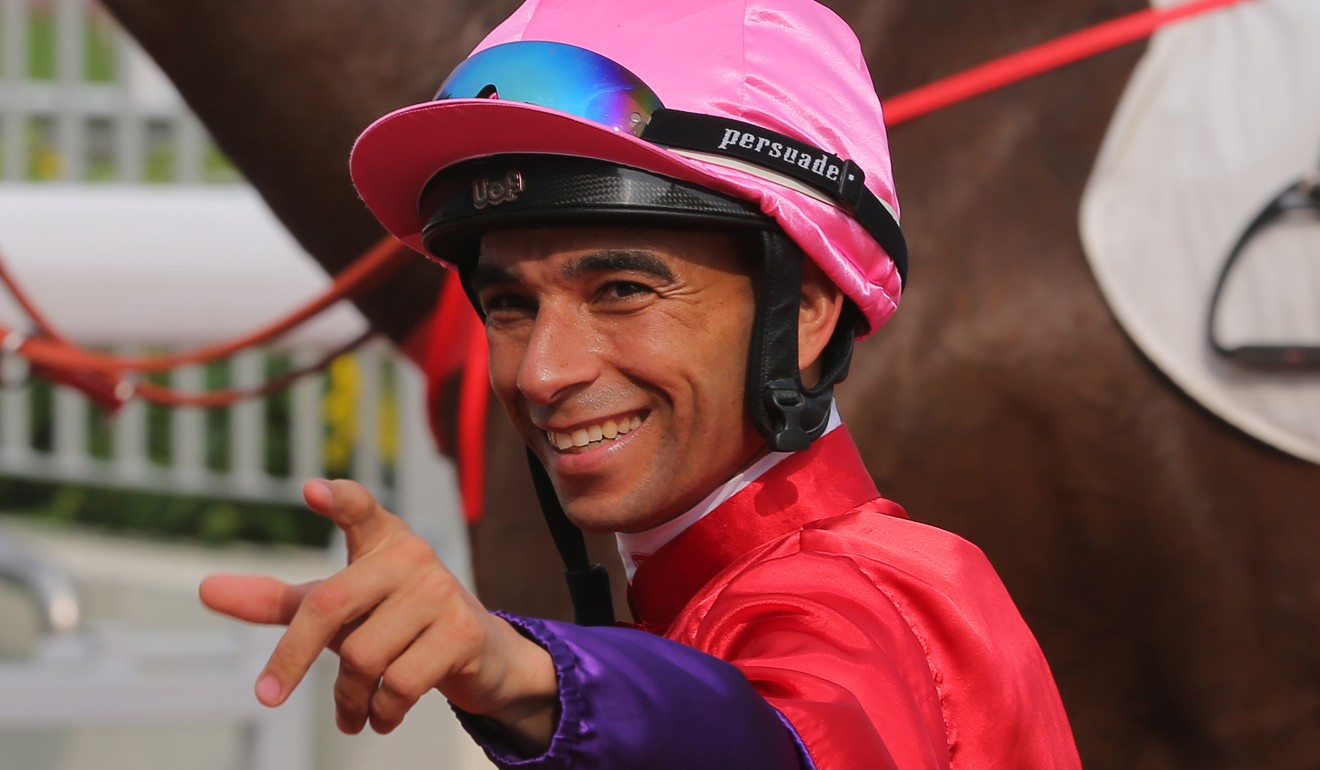 It's one of the few times we've seen him emerge after racing with his eyes hanging out and looking tired and that look did not escape Jockey Club officials either.
There had been some airy fairy talk previously but that week for Moreira was when the travel policy was squarely tabled for review.
It was more grist for the mill when he and Chad Schofield were suspended on Caulfield Cup day and Victorian rules meant they were unavailable for the next meeting here, or when Moreira fell on Melbourne Cup day and missed a Hong Kong meeting.
In other places, people might think it churlish that the club gets involved in where and when jockeys ride overseas, but this is a unique situation.
Think twice? Joao Moreira's Melbourne Cup day fall turns more heat on hit-and-run missions
The club provides the jockey list to service its owners and there are those in the club who believe that certain jockeys boost turnover, so there is a bottom line consideration.
Club jockeys are not free agents, they have expenses and services provided by the Jockey Club and are guaranteed a minimum monthly salary.
Despite the eyebrow raising interpretation during Chris Munce's trial that jockeys are agents of trainers, they are contracted to the Jockey Club.
The jockeys tacitly acknowledge all that and there was nobody especially keen to jump on the front foot on Monday to take issue with the new policies and the main consternation was around Victorian racing.
As it was eloquently put to us by one rider, he would be "very disappointed to miss winning a Melbourne Cup because the Victorian rule is out of step with the world".
The Victorian rule on suspensions having to be taken immediately, unless riders were down for mounts on published fields, grew from authorities not wanting jockeys choosing when it best suited them to take a suspension, thus weakening the deterrent aspect. (A slightly paradoxical stance in a state where they let Damien Oliver choose to ride an entire spring carnival before having an inquiry into him betting against himself. But that is the feel of administration in that state – inexplicable one day, made up on the run the next.)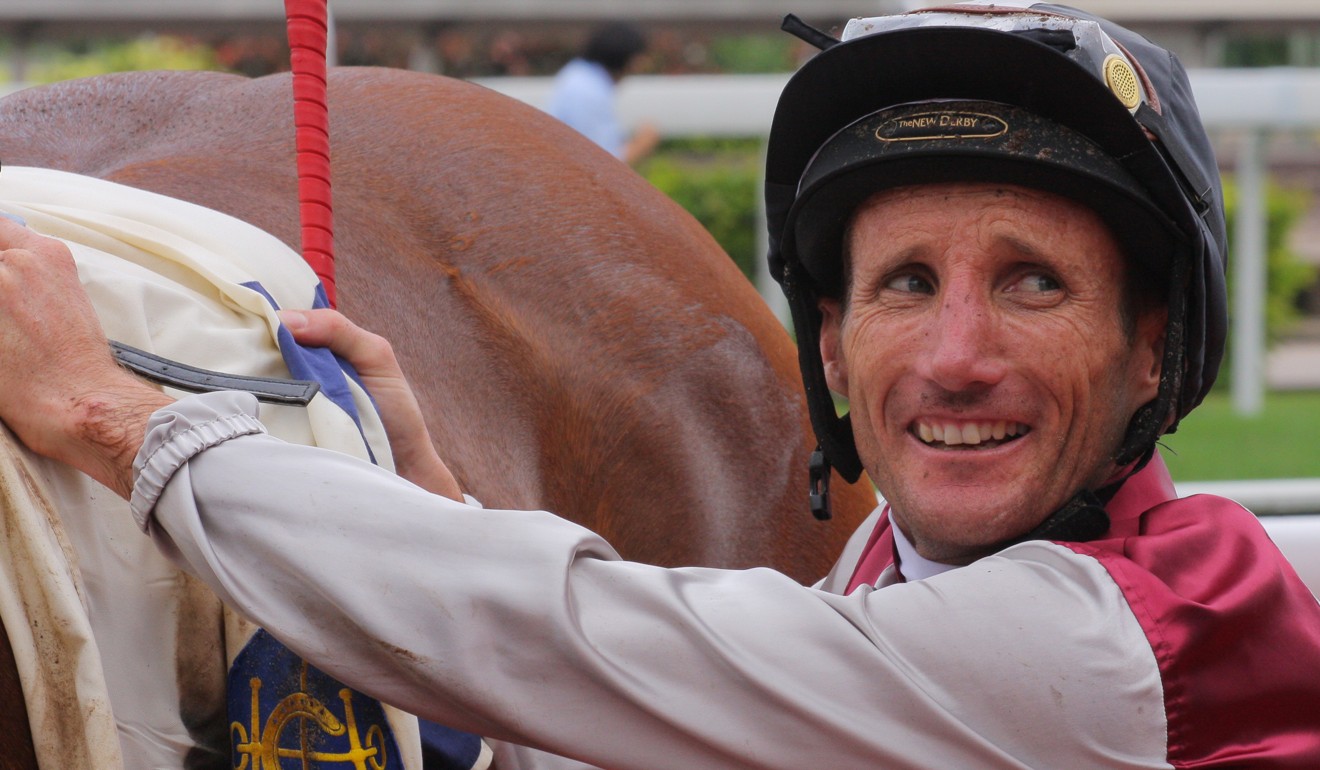 On face value then, Hong Kong jockeys could never ride again in most Victorian-based Group Ones as the risk of suspension is omnipresent and suspension would cause a problem at this end.
The Melbourne Cup fear is misplaced, though, as that would be one of the few occasions when the Hong Kong jockey would already be declared for rides on the Wednesday night.
The body language from the Jockey Club is that special allowance would be made for our jockeys (some of whom are not entirely confident about that, since they feel Victorian stewards make them targets anyway) but how that rule bending would be received by Melbourne jockeys is another matter.
Still, the matter of suspension deferrals is up at next month's International Harmonisation of Raceday Rules Committee anyway, headed by Jockey Club chief stipendiary steward Kim Kelly and with Victoria's chief steward, Terry Bailey, in attendance. That will happen before the January 1 policy implementation.
The wording elsewhere in Monday's release also leaves a few cat doors through which to slip away to Group One races which might not otherwise qualify.
The biggest two-year-old races in Australia are not on the list of International Federation Horseracing Authorities Top 100 and thus outside the bounds of the policy but we suspect the offer of a Golden Slipper favourite would get a good hearing.
The crucial word in the release is "generally", with the implication that discretion still lies where it always has, with the Jockey Club.
So, Group Ones not on the Top 100 list may still be eligible but the Jockey Club is actively herding riders towards races that contribute to the World's Best Jockey series.
And it is taking a colder commercial view of its own risk-reward equation when it comes to some less equal Group Ones.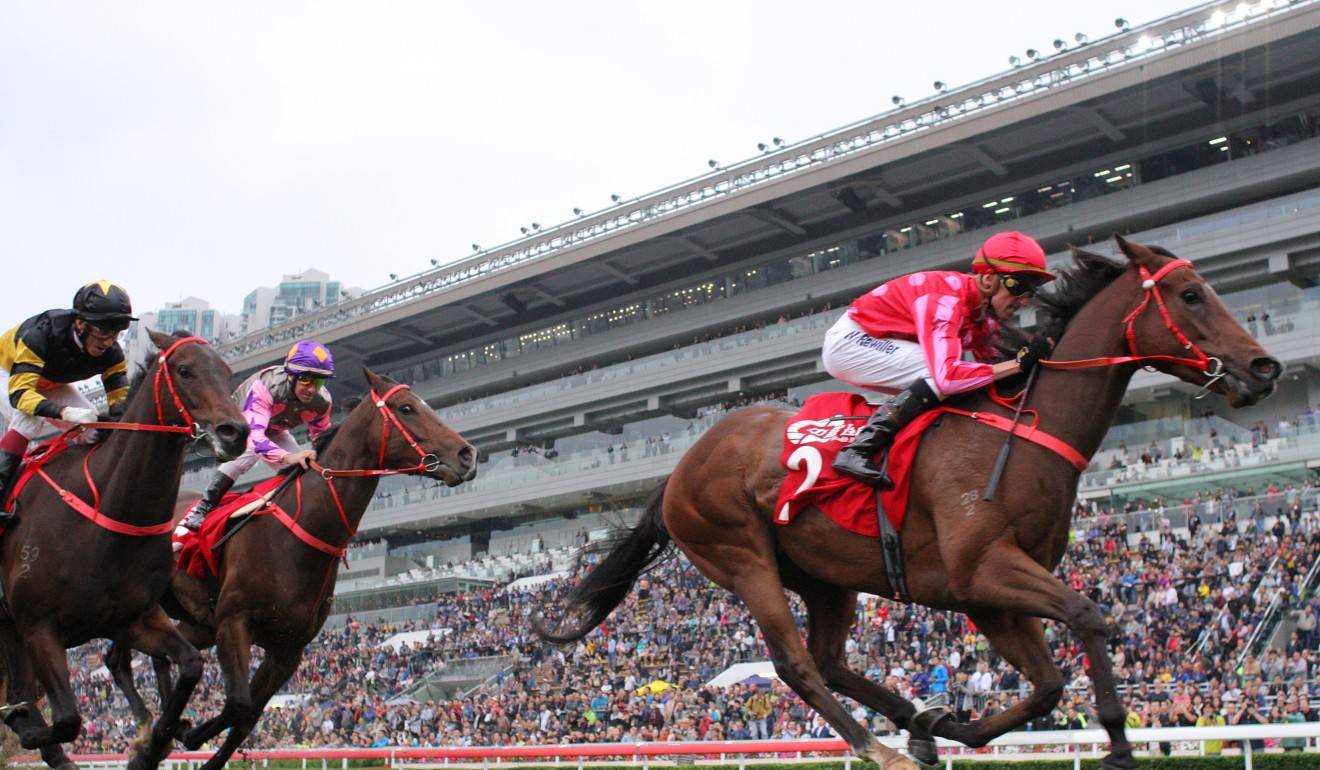 Our sprinters will be a force come HKIR day
On the eve of Wednesday's announcement of fields for the Longines Hong Kong International Races, the weekend's Jockey Club trial races showed us again where our top horses are.
Werther is quality but our middle distance team lack depth, while Gold Mount, already a 2,400m winner in Europe, is racing well enough to give a cheeky sight in the Vase, even though we know the race will go overseas, and the milers are a very solid but relatively even group who will present a good defence but are far from unbeatable.
In the Jockey Club Sprint, though, we have to go back to the Premier Bowl for a proper guide as Sunday's race was marred by the extreme anchor drop on Peniaphobia once he found the lead.
John Size set to have four runners in the Hong Kong Sprint after Mr Stunning leads home a stable tierce
We were surprised that no action was taken, beyond a severe reprimand for Matthew Chadwick, over a move that we see too often and it borders on dangerous, surging out of the gates then choking off the speed suddenly. How Lucky Bubbles didn't fall was as much luck as good management.
It is wrong to point the finger only at Chadwick because there are plenty of other riders we see do it too and surely it is only a matter of time before stewards start to dish out suspensions instead of reprimands.
But, from the Premier Bowl, we determined that the current bunch of top sprinters – and we're really talking Lucky Bubbles, Mr Stunning, Amazing Kids and Thewizardofoz, when he shows up – may be evenly matched but their quality is none the less for that and they will present a really tough front for any visitors, whoever they may be.
Mr Stunning's win in the Premier Bowl confirms his spot at the top of Hong Kong's rankings