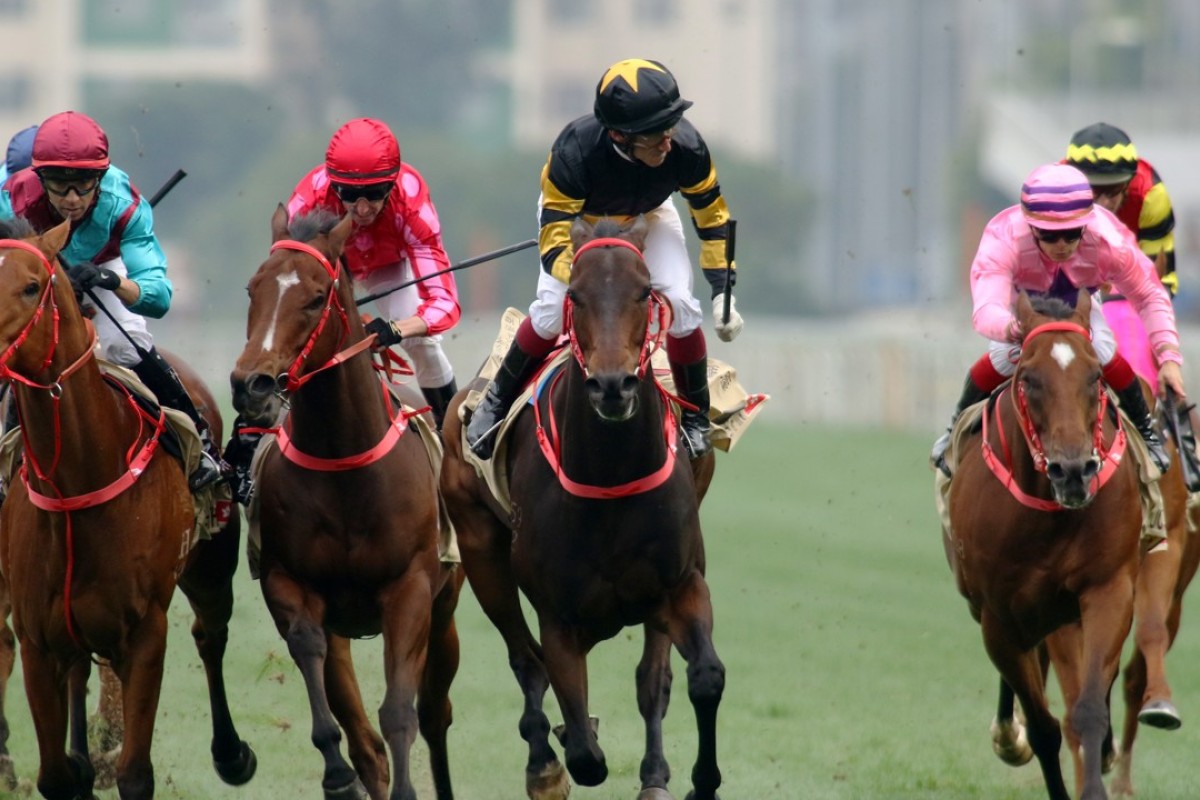 The major races this season have done nothing yet to assuage the view that Hong Kong is in need of a champion and Sunday's Group One pairing continued down the same path.
The sprinters and milers each look a solid, worthy group but none of them looks a champion. Mr Stunning had been doing more winning than a Donald Trump election speech but any suggestion he might be nudging the "c" word hit the floor with a thud on the weekend.
In fairness, nobody had touted Beauty Generation as a stand-out but both he and Mr Stunning were playing out a regular ritual as they bit the dust in the Stewards' Cup and Centenary Sprint Cup.
Over the years, international success in December has more often than not been the precursor to a domestic defeat in those assignments.
Of the past 10 Hong Kong Mile winners, the next start Stewards' Cup winners were limited to only Good Ba Ba (2008-09), Beauty Flash (2010-11) and Able Friend (2014-15). Technically, Giant Treasure doesn't count but, bending the rules, he could probably be included as he was the first local across the line behind Maurice in the 2014 Hong Kong Mile and came back to win the Stewards' Cup.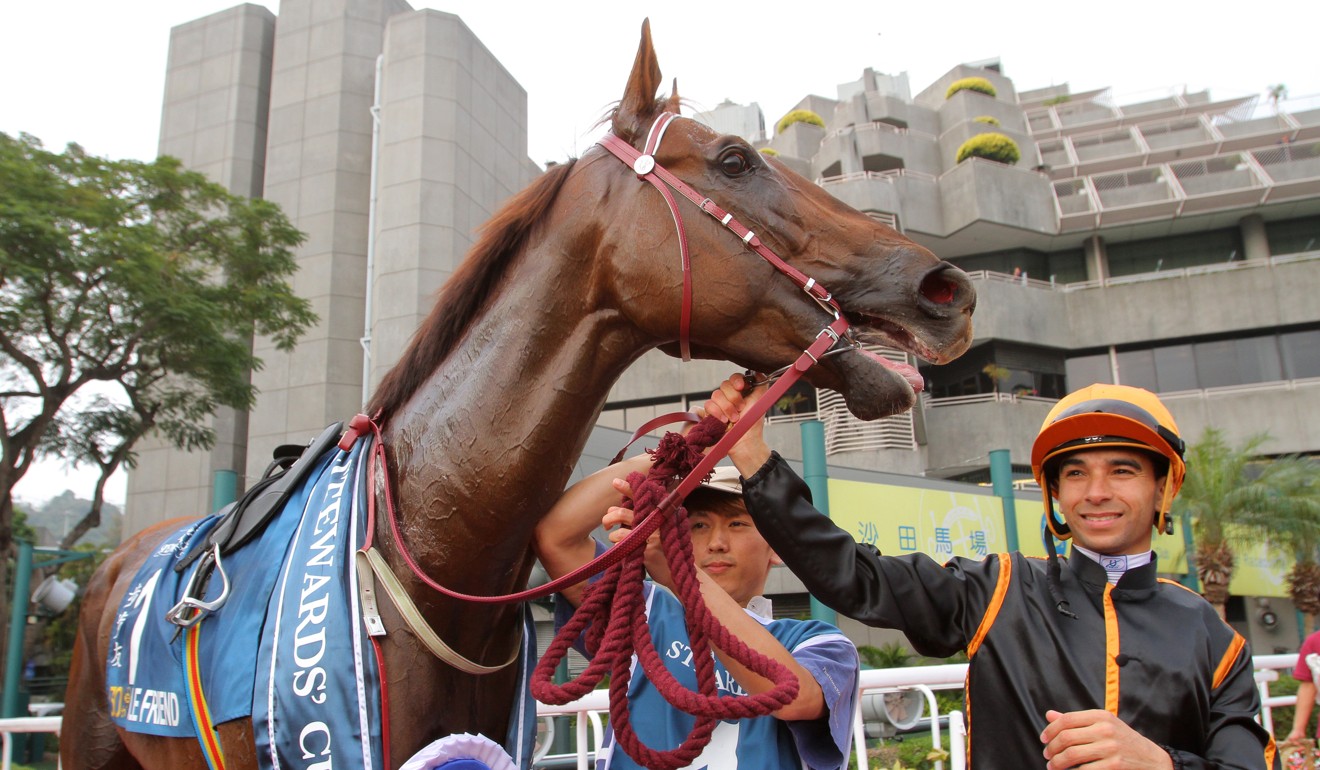 Still, that would leave more beaten than successful when more success was the market expectation.
The Hong Kong Sprint to Centenary Sprint Cup double is tricker to assess as the latter was a 1,000m race until not too long ago, so it wouldn't suit everyone anyway, but the next run record for Hong Kong Sprint winners is less impressive than the milers.
Everything falls Seasons Bloom's way in Stewards' Cup
Only Sacred Kingdom (2009-10) won both but he was also responsible for the most notable defeat, bowled over in the 2008 Centenary Sprint at 1.1 after his first international victory.
The reasonable assumption is the winners didn't quite put up their best after peaking on international day, or that the unlucky runner in December was able to put the scorecard right the next time, but there is a clear pattern of defeat, whatever the underlying rationale.
So, before we are too hard on Mr Stunning and Beauty Generation, maybe that needs to be kept in mind, and, historically, they usually bounce back but we'd still suggest there is a vacancy sign outside Sha Tin for a champion.
In each of the races, we have very talented horses coming out of Group Three efforts with no weight and performing particularly well in a Group One, which suggests in each case that the jump from the lesser race to the race carrying the stronger tag was not, in reality, that large a jump.
Olivier Doleuze back on the big stage after years in the wilderness
Times in each of the races also back that up, although it's difficult to take much notice of the Centenary Sprint Cup at all, given the sectionals. Basically, it was 400m race with a moving start, so how that plays out when they get into something more testing is going to be a question mark.
In the Stewards' Cup, the other flashing light was the fact so many runners were able to finish so close to the winner, even horses that didn't have things go right in the run.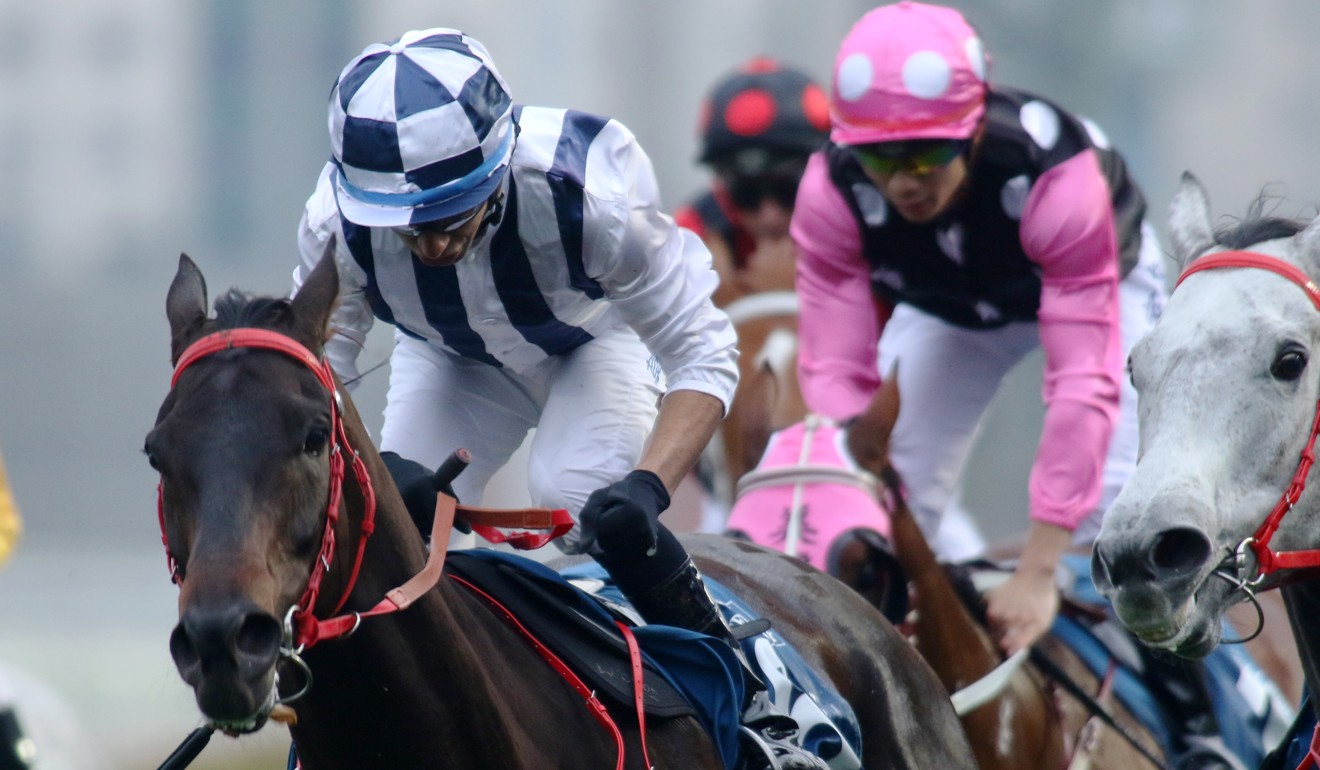 Just while we're on margins, too, we've fielded some correspondence from readers who thought the margins as published for Sunday's racing were somewhat untidy.
It may be a problem with how margins are tallied but have a look at the finish on the Jockey Club's website and you be the judge – Western Express is officially 1.5 lengths from Seasons Bloom but that isn't how it looks. And there were others which looked out, not by any huge amount, but a head here and a neck there is what decides races, so it is still significant.
Size on track for another record
As unlikely as it seems, John Size is about to hit half-time in the season ahead of his record-setting pace from last season.
The champion trainer was on 41 wins after meeting 42 last term before going on to his final figure of 94 and is already on 43 wins as of Sunday's treble at Sha Tin.
Size himself has said he expects to pay a price at some point for having won as many races as he did in 2016-17 but he looks to have dodged the debt collector at this stage.
Now it's a case of what is there in the second half but the trainer's trend of success suggests there is plenty more to come.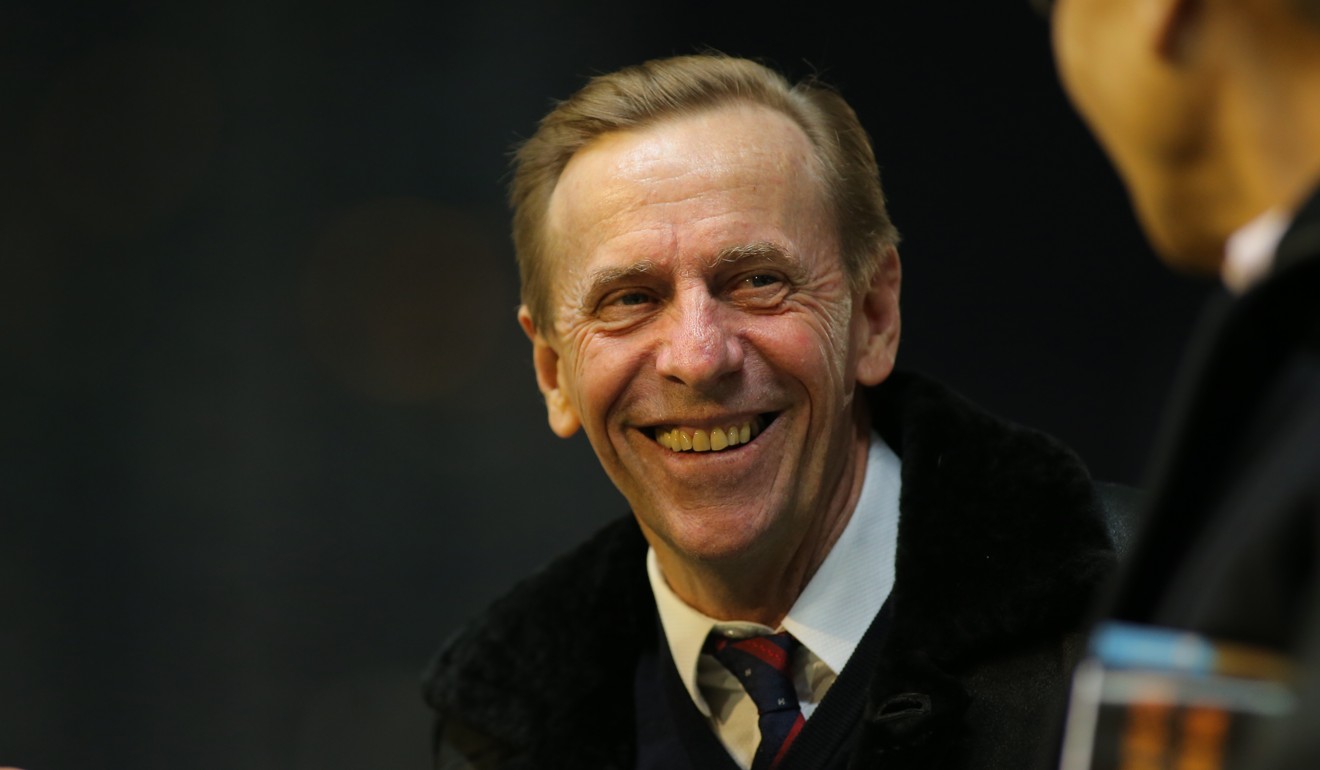 Size once declared the trainers' championship leader-biased and the popular wisdom supports that – trainers who are towards the top end of the table when May rolls around usually find it tough to improve many relative positions because their horses have been successful already and slipped up the ratings. So the leaders are tough to run down and you'd rather be in front than chasing.
Whether by design or not, Size's stable pattern in his early years followed that line. Whether he won the championship or not, dividing his season right down the middle by the number of races run saw him train fewer winners in the second half in seven of his first eight seasons.
Wide? No worries – John Size pulls the right rein with D B Pin in Centenary Sprint Cup
The exception was his winning debut, when Size won 18 races by the halfway mark of the season, race 337, then finished with 40 in the second half. Those figures though were probably a little skewed as he started without many in the stable and didn't have many runners for the first month or two of the term.
However, since 2009-10, those numbers have flipped around. Size's back half has been stronger in six of the past eight seasons, culminating in last year's second half of 51 wins to land the record.
Super John Size enjoys his best season with the prospect of more to come
With that in mind, he will have at least 43 wins at half-time in 2017-18, presumably with at least as many still to come. A ballpark estimate of about 90 wins would suggest he will fall just short of getting to his record number again but it won't take too many bobs of the head going the right way to change that.