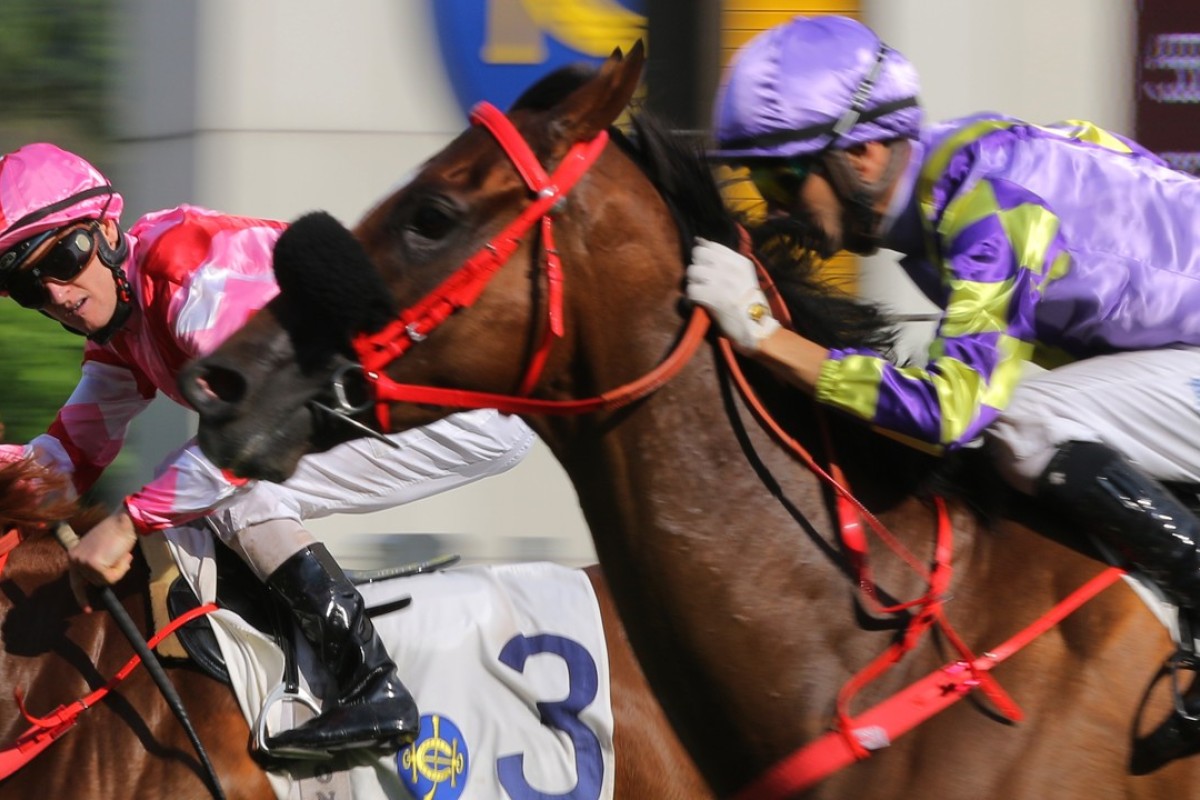 They sit just metres apart in the Sha Tin jockeys' room, directly opposite each other – two jockeys whose on-track exploits have lifted the profile of Hong Kong racing, and their performances, to new levels.
"Friendly off track, fierce on track," is how Zac Purton describes his rivalry with Joao Moreira, a battle that has enthralled Hong Kong racing for nearly five seasons, reached fever pitch in recent weeks and concludes, at least in its current form, on Sunday.
"I never thought I would be able to ride 130-plus winners in a season," adds Purton.
Purton's previous personal best for a term was 112 wins in an 83-race season in 2013-14, and heading into today's season finale at Sha Tin, the 88th of the term, he leads Moreira by four in the jockeys' championship, 135-131.
Moreira, who departs for Japan after Sunday's meeting, is adamant: "If I didn't have Zac pushing me I wouldn't have ridden anywhere near the winners as I have," comparing the head-to-head duel to the past Formula One rivalry of fellow Brazilian Ayrton Senna and Alain Prost.
But unlike that sometimes-bitter relationship, when you sit down with Moreira and ask what makes Purton great, what follows hardly sounds like the words of an arch-nemesis.
"Zac should have won more championships but it is clear that he hasn't been able to because of his weight," Moreira said.
Zac Purton puts aside Hong Kong rivalry to pay classy tribute to outgoing Joao Moreira – 'He's made me better'
"I'm lighter and I can get more rides, while his weight limits him in the amount of horses he can ride. He is a champion jockey. So when you see a champion, and you can see what he does well, it's simple: you copy him."
Between them they have won more than one in every three races this season but, in the 65 races since Moreira returned from a suspension midway through last month, the rivalry has gone into overdrive, with the two leading jockeys riding 45 per cent of the winners.
It reached a crescendo last weekend with a day that captivated Hong Kong racing's new worldwide audience.
Moreira opened with wins in the first two races, closing the gap to two wins in the championship. The crowd was buzzing and Sha Tin was trending on Twitter.
Fans had seen this kind of hot streak before, a day where the Magic Man gets on a roll early and rides five, six, or – as he did once in March last year – a record-breaking eight winners.
Zac Purton has one hand on the jockeys' championship
Purton answered, Moreira countered, back and forth it went and it wasn't until 4pm in the afternoon that another jockey rode a winner.
Until then it had seemed that there were only two jockeys out there, or at least that the others were merely playing cameo parts, consigned to non-speaking support roles to the two stars.
The head-to-head tallies of previous race meetings had already taken the look of football scores but the pure sporting theatre of this four-all thriller was as good as any World Cup game.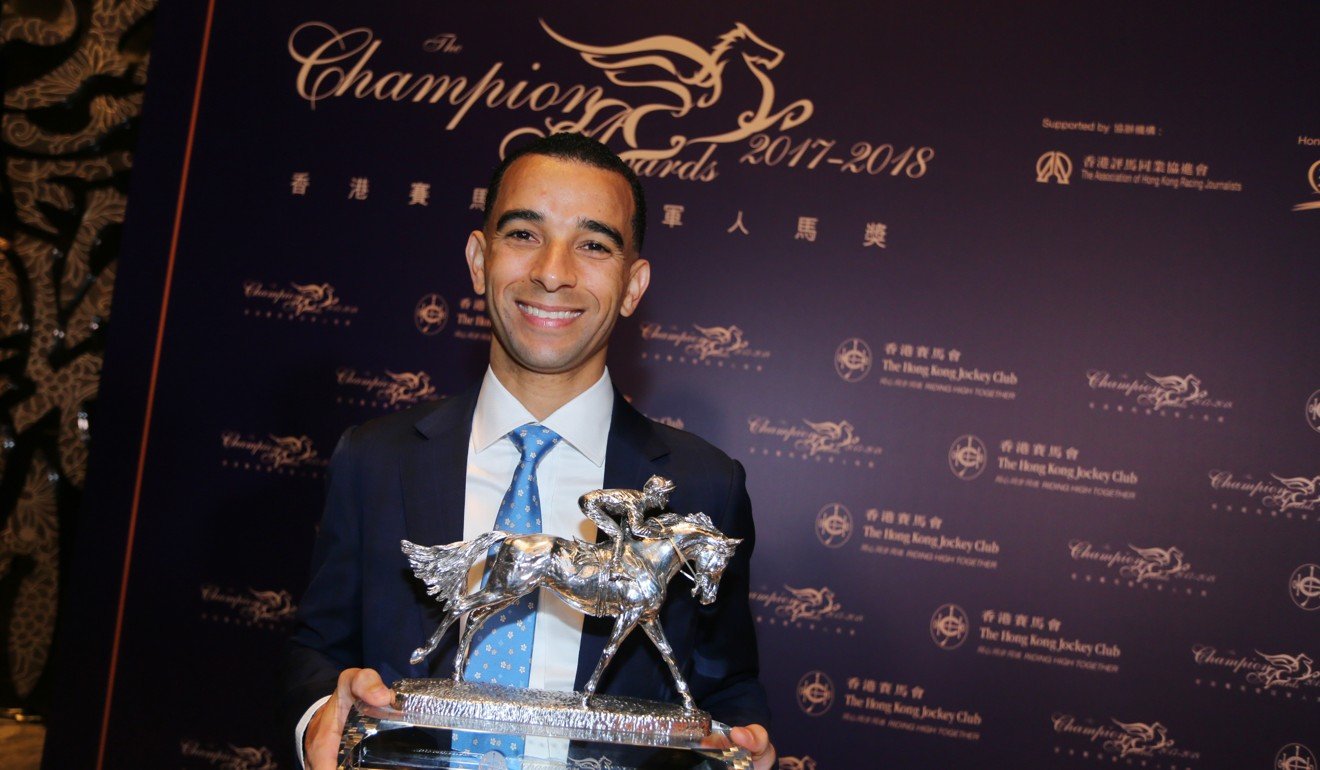 "To get through seven races in an environment as competitive as Hong Kong without another jockey riding a winner was extremely unique," Purton said.
"The amount of people that messaged me after and the coverage it got was amazing, people have said to me that it was one of the best days of racing they have ever seen. To hear things like that, it is very satisfying, and it's a day I'll always remember."
Four-all: Zac Purton and Joao Moreira trade blows in titanic battle at Sha Tin
Before Purton tried to dethrone Moreira, he had already ended one king's reign when he finally beat 13-time champion Douglas Whyte in 2013-14.
It was an acrimonious and sometimes even spiteful rivalry full of barbed comments in the media.
Before Purton and Whyte, there was Brett Prebble and Whyte – a head-to-head rivalry that was even more heated.
So how is it that Purton-Moreira hasn't gone down the same trash-talking path as those previous mano a mano, alpha dog duels, especially given their proximity in the jockeys' room?
Well, for one thing, Purton has verbally chipped at Moreira, but has learned not to poke the bear.
"When I've seen an opportunity I've tried to give him a little bit of a wind up, but I found out quite early that when I succeeded it quite often backfired and put a fire in his belly," Purton said.
'Zac is going past me': Joao Moreira believes his reign is over as Purton throws down gauntlet
"It would give him the motivation he needed to come out and put me to the sword. For a while I had to back off and be a little bit more selective with how I attacked him."
As Moreira puts it, Purton has an uncanny ability "to say exactly the right thing at the right moment to get you off your game", a skill many in Hong Kong racing – and not just jockeys – can attest to.
"Zac always has plenty to say, but not just to me, he is talking to everybody," Moreira said. "He is just trying to loosen up your screws. He hasn't got to me yet. If he did I would be fighting him!"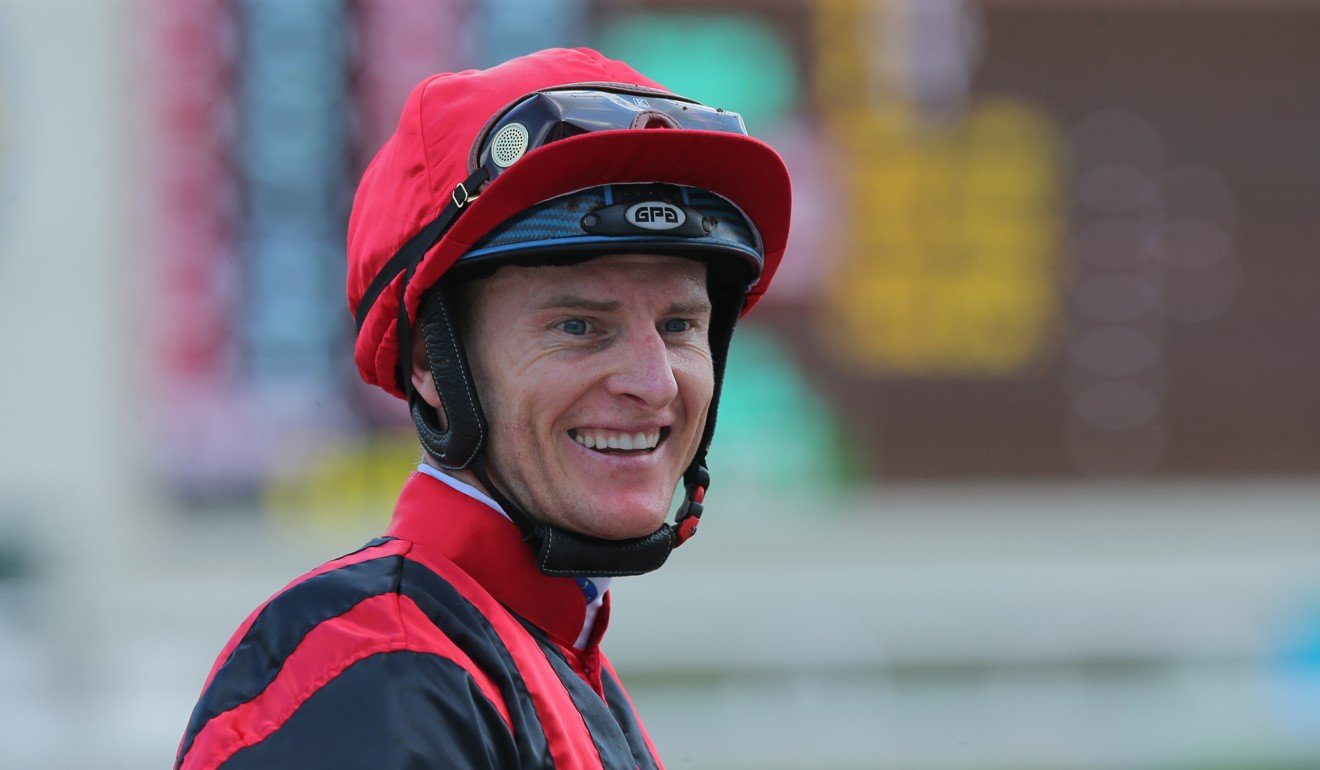 Moreira said Purton's real skill is keeping people onside, even after he has delivered a trademark one-liner that has put them on tilt.
"That is Zac's best quality, how smart he is in the business of dealing with people. He can mess with somebody, but the next day come and stand next to them and it will somehow be fine," Moreira said.
'Magic Man' Joao Moreira quits Hong Kong racing for Japan in shock move
"He doesn't change his mind, he doesn't back down and if somebody gets angry at him he doesn't care, he will be there next to that person the very next day talking to them.
"Handling horses is the easy part, we do that every day and many of us have been doing that for most of our lives. It's handling the relationships with people that is that hard part."
Then there is ride selection, something that Moreira admits he has struggled with this season as he dedicates some of his off-track time to learning Japanese with a tutor ahead of his move.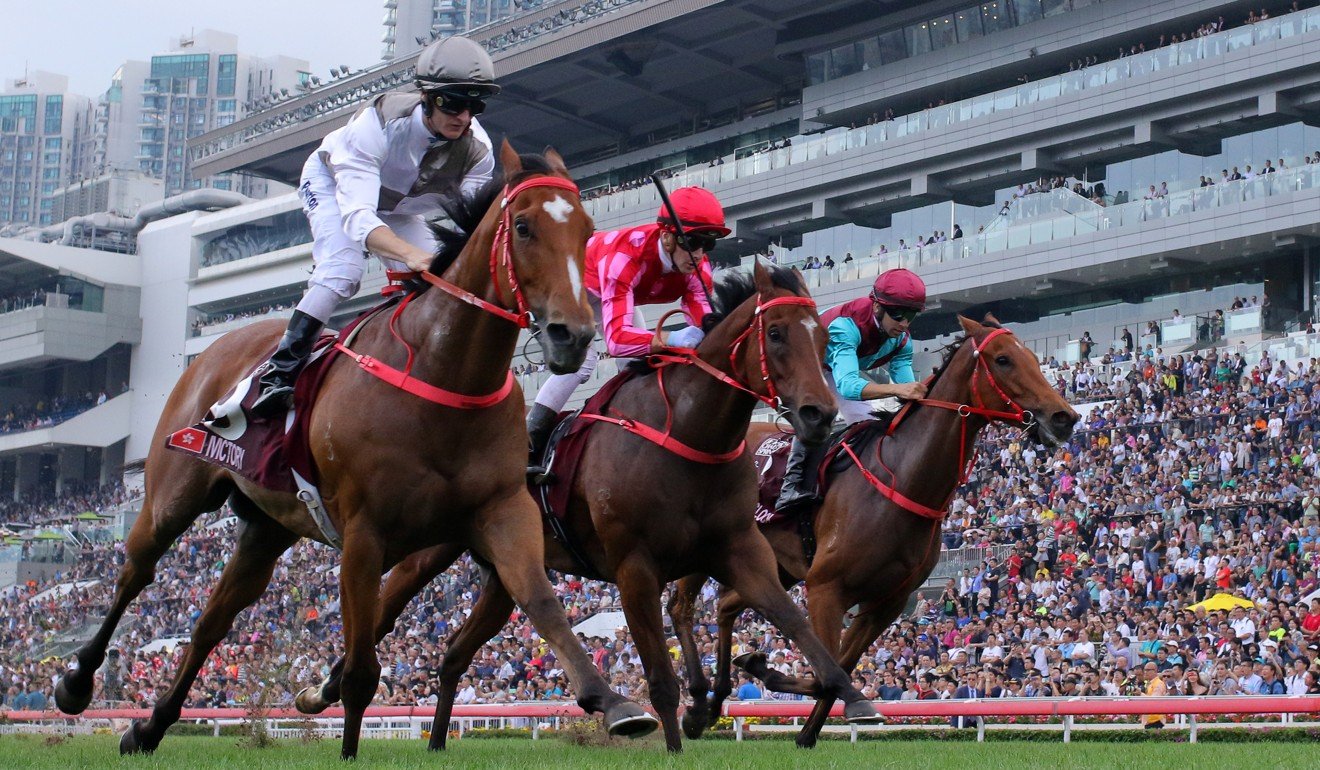 "Zac is very intelligent when it comes to knowing which horse to be on next start," Moreira said. "He is chasing the right horses."
What about the technical and tactical aspects that each rider has learned from the other? Here's where the true competitive spirit comes out – there's no way they want to give up their secrets.
Winners and losers from Joao Moreira's decision to leave Hong Kong
Purton is reluctant to share his insights, fearing it will give his remaining rivals an edge, other than to say "Joao has taught me that there is more than one way to win a race", but Moreira is more forthcoming. "I don't care so much because I won't be here next season," he said.
Still, he provides more of a complementary overview than specifics: "Tactically, Zac is sharp and committed to his plans. But if it doesn't go right he can change it around in a race.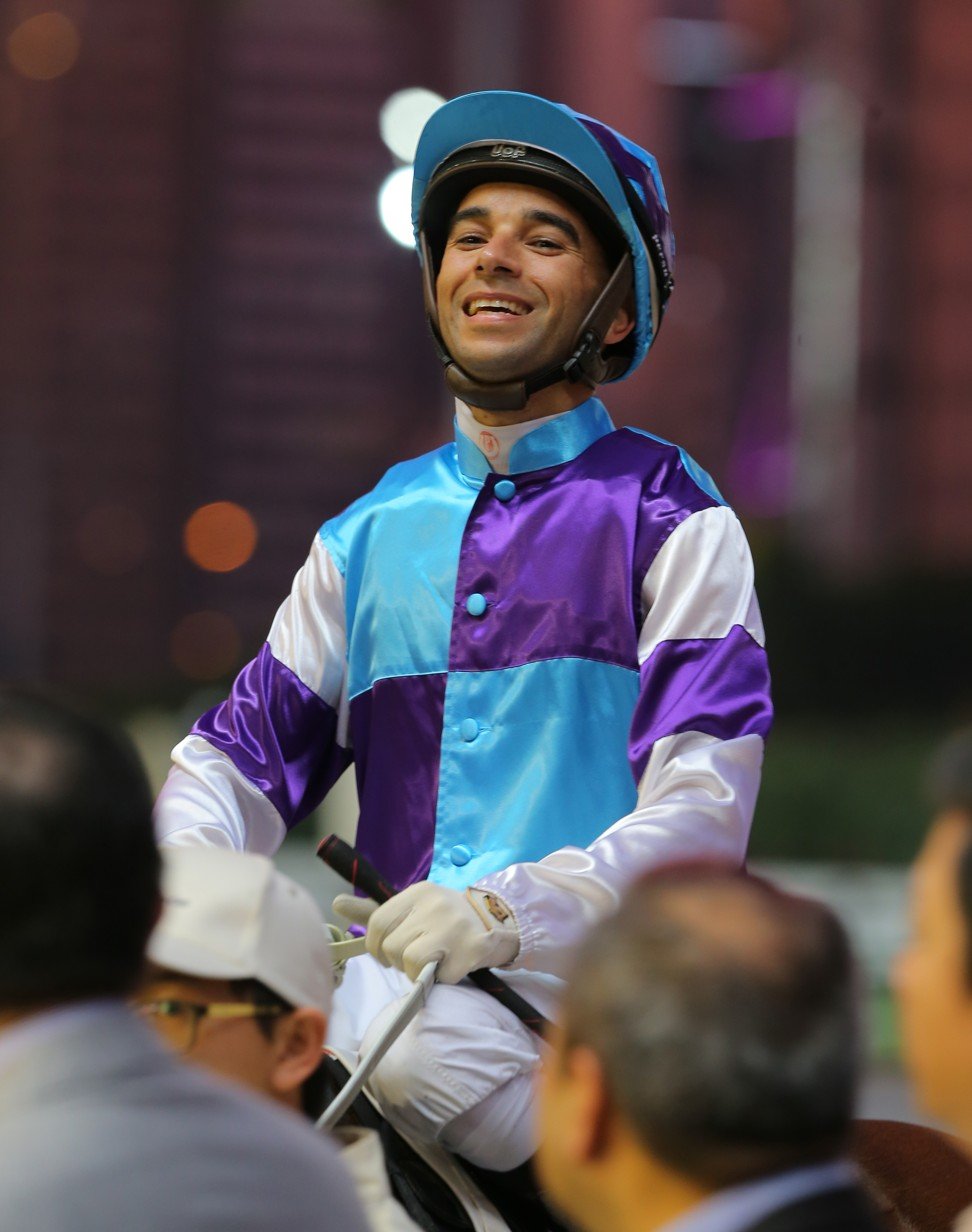 "He places his horses in the right spot, is a very good judge of tempo and he rides as strong in a finish as any other rider here. So what else do you want from a jockey? Zac is the complete rider. And other than his weight, this place fits him like a glove."
So who will push Purton now? Whose skin will he try and get under?
'It's not about the money': 'Magic Man' Joao Moreira reflects on the shock decision that rocked Hong Kong racing
"I'm sure I'll find someone," he said with a laugh, adding that he doesn't expect "a walk in the park" next term.
"For people to say I won't have competition next season, that's a little bit dismissive. It's ignorant of the quality of the other jockeys that are here. Jockeys will get the chance to step up, and I say this with respect, but the question is whether or not they will be as good as Joao Moreira."