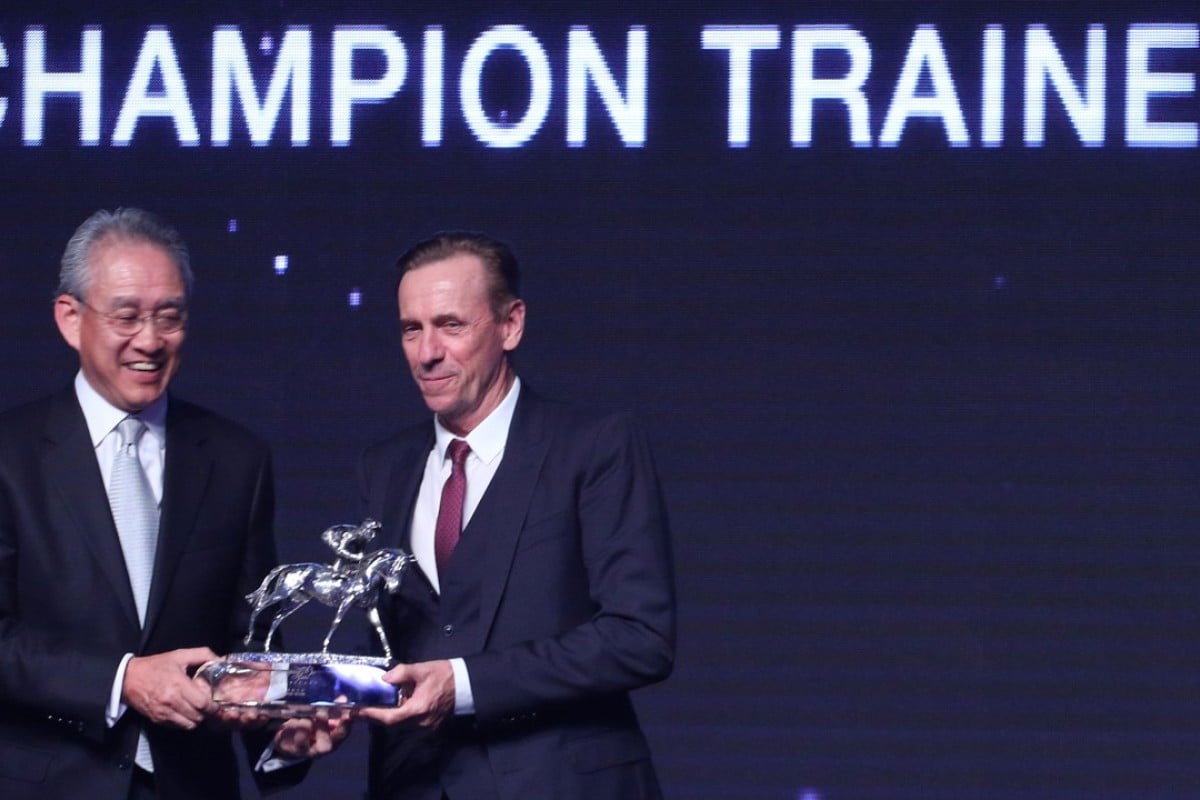 Over the past 16 years, there has been an unfaltering flow of things to admire about John Size as a trainer but, as he steams towards championship number 10 this season, this is looking his most comprehensive and authoritative win yet.
That looks a bit of a statement, considering he broke the win record last season, but the path he is on right now suggests he will again break that record and perhaps even give a century of wins a nudge.
In his first season, 2001-02, Size won 58 races to take the 78-meeting, 674-race championship and that figure of around 60 wins with around 60 horses tended to be the ballpark equation for winning trainers' titles. That was for 78 meetings, though, so adding five in 2009 and then another five last season meant more races to throw out that formula.
Later, he came up with another rule of thumb guide to how things were travelling, the meeting number stamped on the front of the racebook. Keep up with that and the yard was flying.
The racebooks are beaten, now John Size chases Tony Cruz's record
He might have doubles or trebles or four-timers but the racebooks were the tortoise to his hare and chipped away, unfaltering, with one a meeting and ultimately got away on him again at the finish.
But his treble on Sunday took Size to 62 wins with his around-60 team and the racebooks are gasping for breath after 54 meetings. For all the early eyebrow raising and muttering that Frankie Lor Fu-chuen might give him a run for his money this season, Size now has half as many wins again as Lor, his nearest pursuer, who is nevertheless on track himself to be the best debutant since Size. The champion trainer's 37 seconds or 33 thirds would be competitive for the minor placings in the championship right now.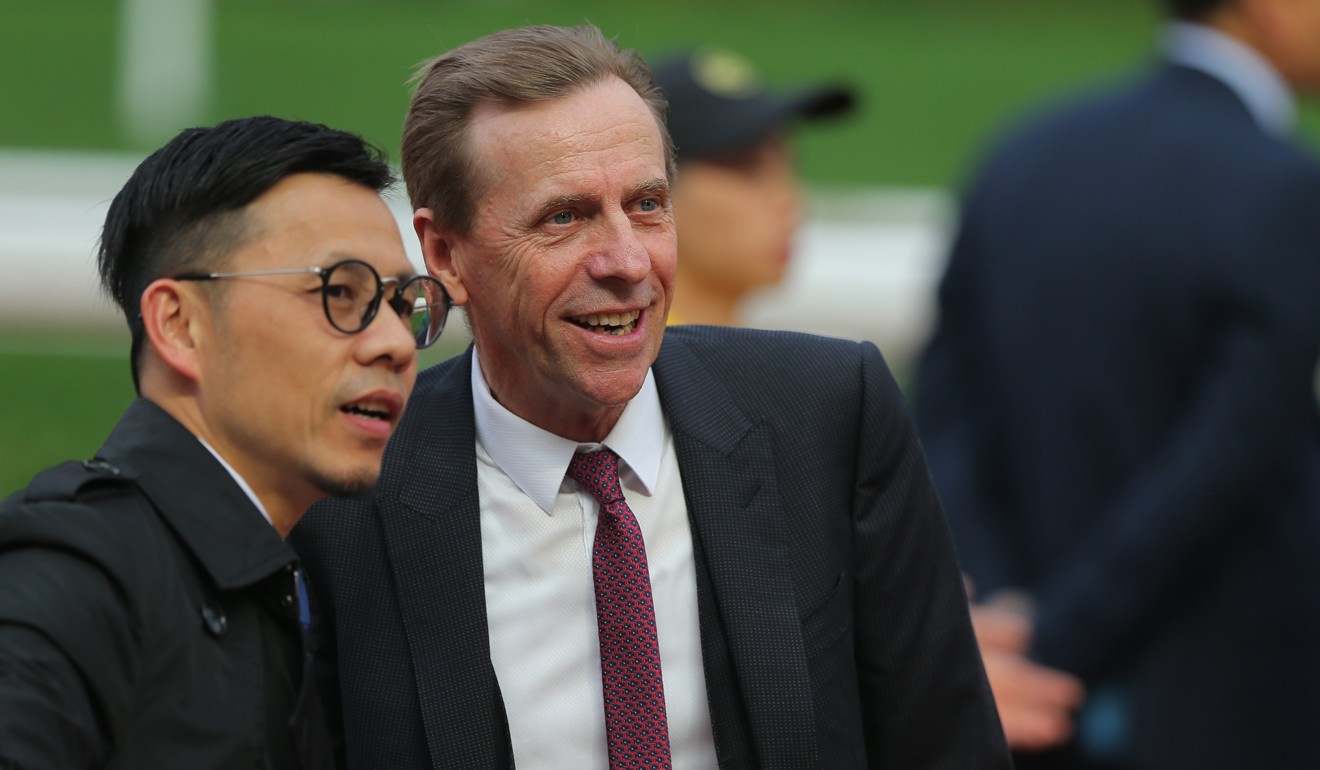 Last season, awash in researching angles for Size – which after all, as punters, is every bit as important as admiring the man's freakish talent – we came up with a stat that surprised us, that he is actually the star trainer on the dirt too.
Off the cuff, we might have nominated Me Tsui Yu-sak as the most successful dirt trainer. Hardly a day goes by that he doesn't win one on the surface, or so it seems, but it had been even a happier hunting ground for Size.
After Remarkable, recently, and then Calculation on the weekend, we've subsequently been asked about his record on the dirt when he goes there with a horse for the first time.
So, down the rabbit hole we went with records from the past 10 completed seasons and what there is of this one to see if there is profit in it and the good news is that there is.
Since 2007-08, Size has 477 runners on the dirt track in total for 74 wins but, as a particularly lazy punter who wanted to do no form study but just flat stake every Size dirt runner, it was no help to you. The result was a 12.8 per cent loss on your outlay and even the rebate for larger bets can't dig you out. Keep your day job.
The (imaginary) race of the season – the Group Three John Size Handicap
The good news, though, is that narrowing those bets down to only his first time dirt runners, the same lazy punter is in the money.
In that time, he has taken a horse to its dirt debut on 117 occasions, for 19 winners, 16 seconds and 14 thirds. And your flat bet outlay on them is showing a 4.44 per cent positive return. OK, so put down the brochure for that place on Severn Road but a profit is a profit and you're not doing anything to get it other than reading the trainer's name in the form guide. Throw in the rebate for larger losing bets, if you're up for that action, and now you're staring at 12.8 per cent in profit and that is worth doing. At last, we've found something good to say about the dirt track.
Sha Tin's all-weather track is an embarrassment to Hong Kong racing
Maybe this is like the old conundrum about the anthropologist discovering a hitherto unknown primitive tribe in the jungle – as soon as he turns up to study it, it's no longer the same tribe as his presence alone changes things. Maybe by revealing this win you can have without doing a shred of work, the profit is already disappearing but, hey, enjoy it while it lasts.
A wide gate won't ruin your Derby hopes
While we are in research mode and before heading off to the BMW Hong Kong Derby draw on Thursday to see the long faces, no not the horses, when outside gates come up, let's just quickly examine that proposition.
From the grandstand, looking down at the 2,000m starting point at Sha Tin, your reflex would be to say inside gates are gold with just a short run to the first turn. And that reflex would, in the main, be right for most races.
We lumped together 10 seasons worth of 2,000m races from Class Five to Class Two and found just over 69 per cent of those races were won by runners from the inside six gates combined and they were also the six most successful individual barriers.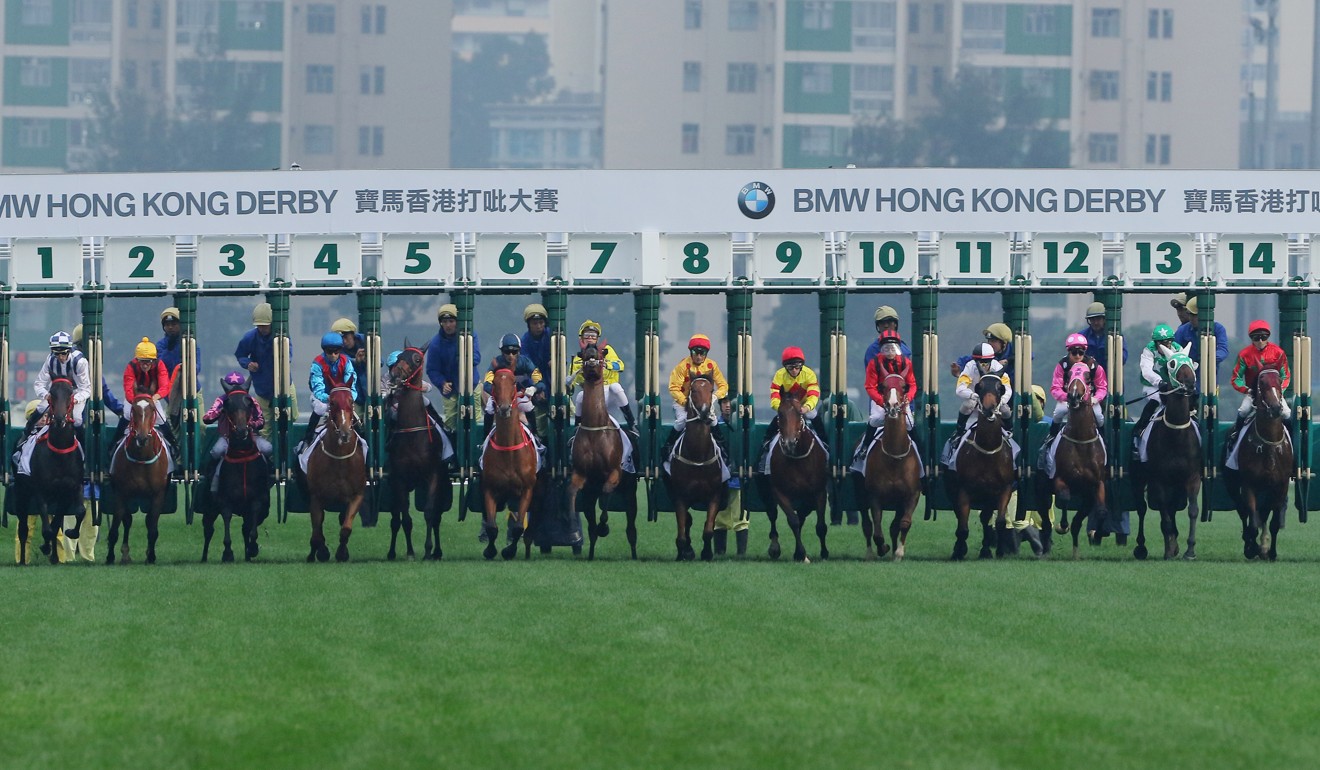 But, separating out Class One (of which are there were only a couple anyway) and Group races, there is a slight alteration to that picture and it's something we actually would have expected. So often, the big 2,000m races at Sha Tin are messy, stop-start affairs riddled by interference, especially on the final bend. Think back over some of the Derby winners or Hong Kong Cup winners and they have been the horse sweeping around the field from the 600m with clear running.
Yes, 63 per cent of the races are still won by gates one to six in the Group events but the most successful barriers now by percentage are 12 and 14. To compare; eight of 57 major races have been won by gate one, but five of 28 won from gate 12.
John Size's Ping Hai Star adds X-factor to a strong 2018 Hong Kong Derby field
And we need to look at it in percentage terms rather than just how many won because races like the Gold Cup are usually small fields, where there won't be a horse in gate 10 because there aren't 10 runners, so the numbers get skewed towards inside draws.
What stands out in both groups of races is that the barriers that really should produce a long face and a groan are the ones that usually tend to get the "well, at least we didn't get 14" response – eight, nine, 10, 11.