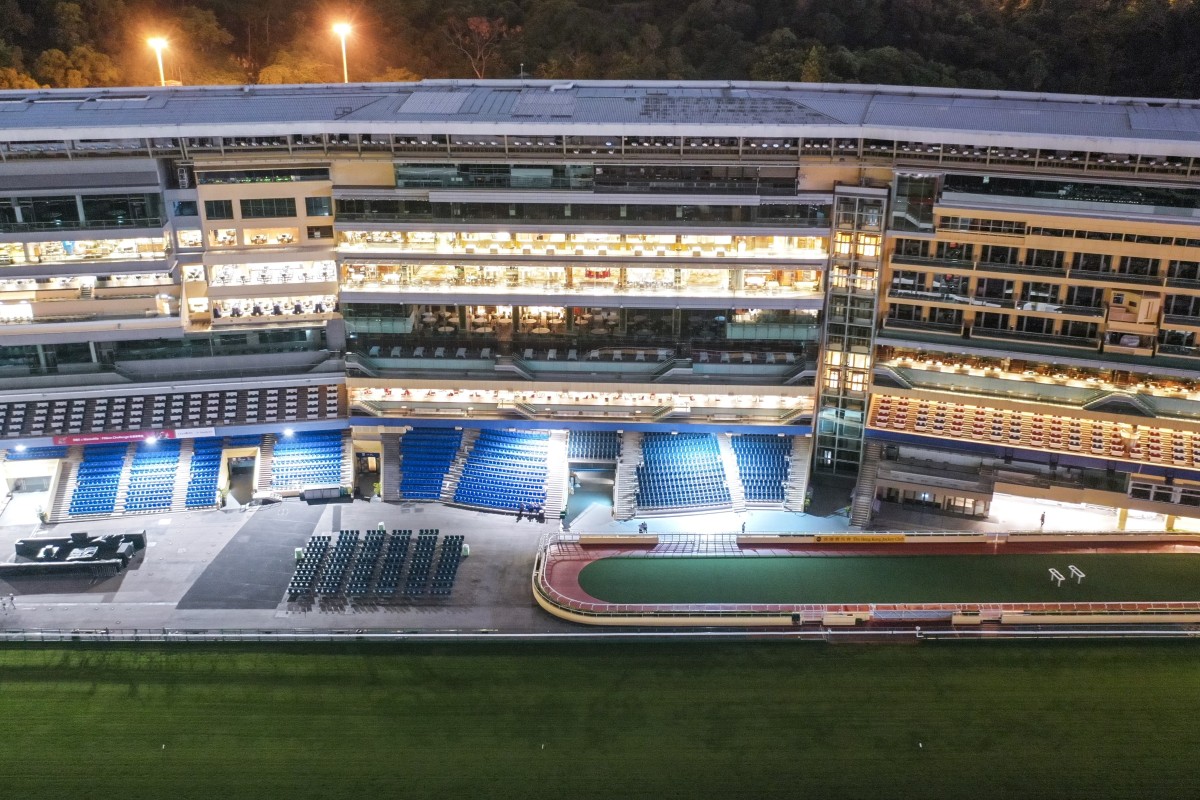 Wednesday, August 21, 2019:
Betfair announces it will host markets on Hong Kong racing, allowing punters to profit off horses who lose. The Jockey Club bites back with an open "cease and desist" letter accusing the betting exchange of being "reckless, cavalier and unconscionable" while compromising integrity. Betfair lasted four meetings before deciding the small turnover wasn't worth the effort.
Sunday, September 1, 2019:
The first meeting of the season gets under way but for the first time in eight years, Hong Kong Chief Executive Carrie Lam Cheng Yuet-ngor is at Sha Tin to officially open proceedings. It is part of the Jockey Club's quest to depoliticise racing amid the social unrest engulfing Hong Kong over the previous few months.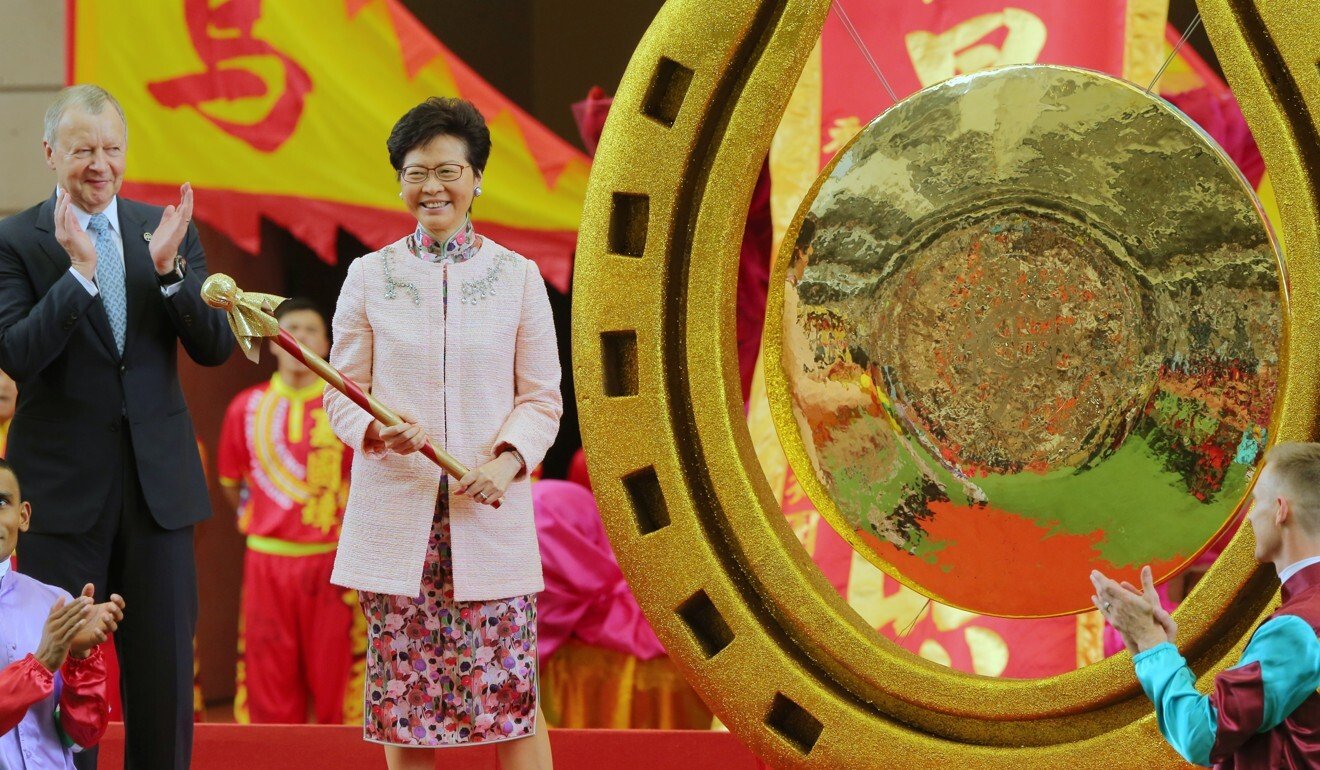 Wednesday, September 4, 2019:
The Jockey Club postpones the Conghua showcase meeting scheduled for October 26 as a result of the "current situation in Hong Kong" until 2020. The mainland exhibition is ultimately cancelled.
Tuesday, September 10, 2019:
David Hayes confirms he will rejoin the Hong Kong ranks for the 2020-21 season. With John Moore being forced into compulsory retirement, the Australian Hall of Fame trainer returns to Sha Tin after a successful decade-long stint that ended in 2005.
Wednesday, September 18, 2019:
A race meeting at Happy Valley is cancelled just hours before it is meant to start over fears anti-government protests could compromise the safety of staff, customers and horses. A horse owned by Junius Ho Kwan-yiu due to run ­– Hong Kong Bet – was the catalyst for the turmoil and despite being urged to withdraw the horse by the Jockey Club, the polarising pro-establishment politician was adamant he would run. Given the information the Jockey Club received, it felt it had no choice but to abandon the card.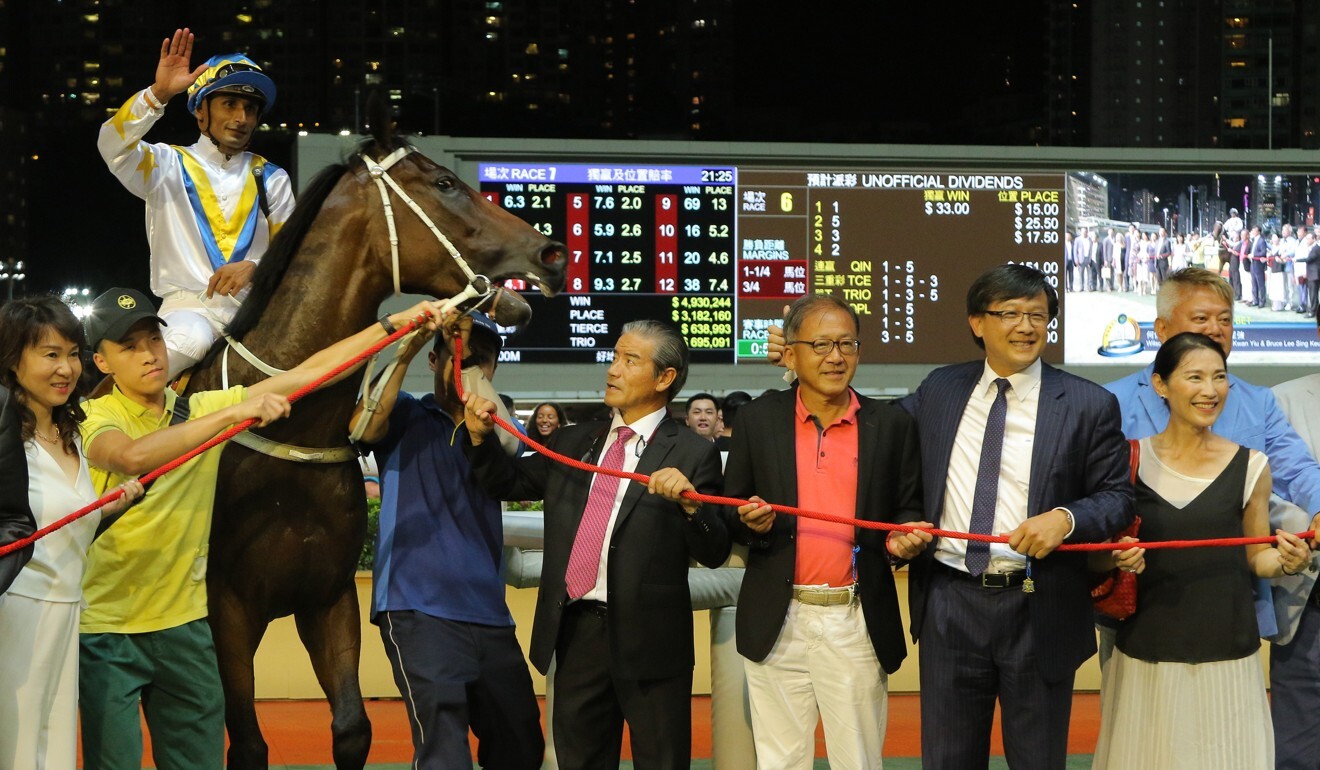 Tuesday, October 1, 2019:
While chaos reigns around Hong Kong, the traditional National Day meeting at Sha Tin is one of the safest places in the city to be. The Jockey Club removed as many potentially inflammatory things it could – playing the Chinese national anthem as early as possible before the start of the meeting, removing the flags of Hong Kong and China and replacing them with Jockey Club ones, while there were no ceremonies or displays, no government officials involved in presentations and security was strengthened.
Sunday, October 20, 2019: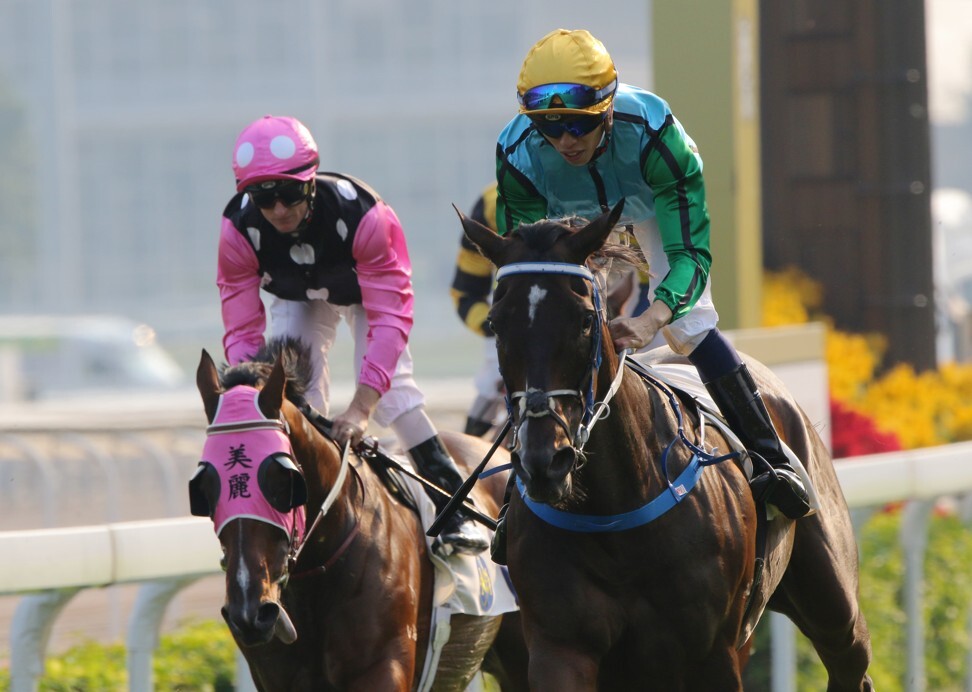 Two-time Hong Kong Horse of the Year Beauty Generation suffers his first defeat in more than 18 months, beaten by Rise High in the Group Three Sha Tin Trophy to halt his winning streak at 10.
Wednesday, October 23, 2019:
Jockey Aldo Domeyer takes indefinite leave to go back to South Africa after the birth of his third child. He was given a licence to return in March, but did not ride in Hong Kong again, ultimately choosing to stay home as the coronavirus pandemic shut down international travel.
Wednesday, November 13, 2019:
For the second time, a meeting at Happy Valley is cancelled hours before it was meant to get under way as the political and social turmoil in the city escalates. On this occasion, there was no direct threat to the Jockey Club but with public transport locked down and key roads blocked, it felt it couldn't ensure all of its staff, customers and horses could get to and from the meeting safely.
Thursday, November 21, 2019:
Less than 12 hours after announcing Aidan O'Brien's stars Magical and Circus Maximus would be competing at the Hong Kong International Races, the Jockey Club is forced to do an embarrassing about face as both were withdrawn by connections.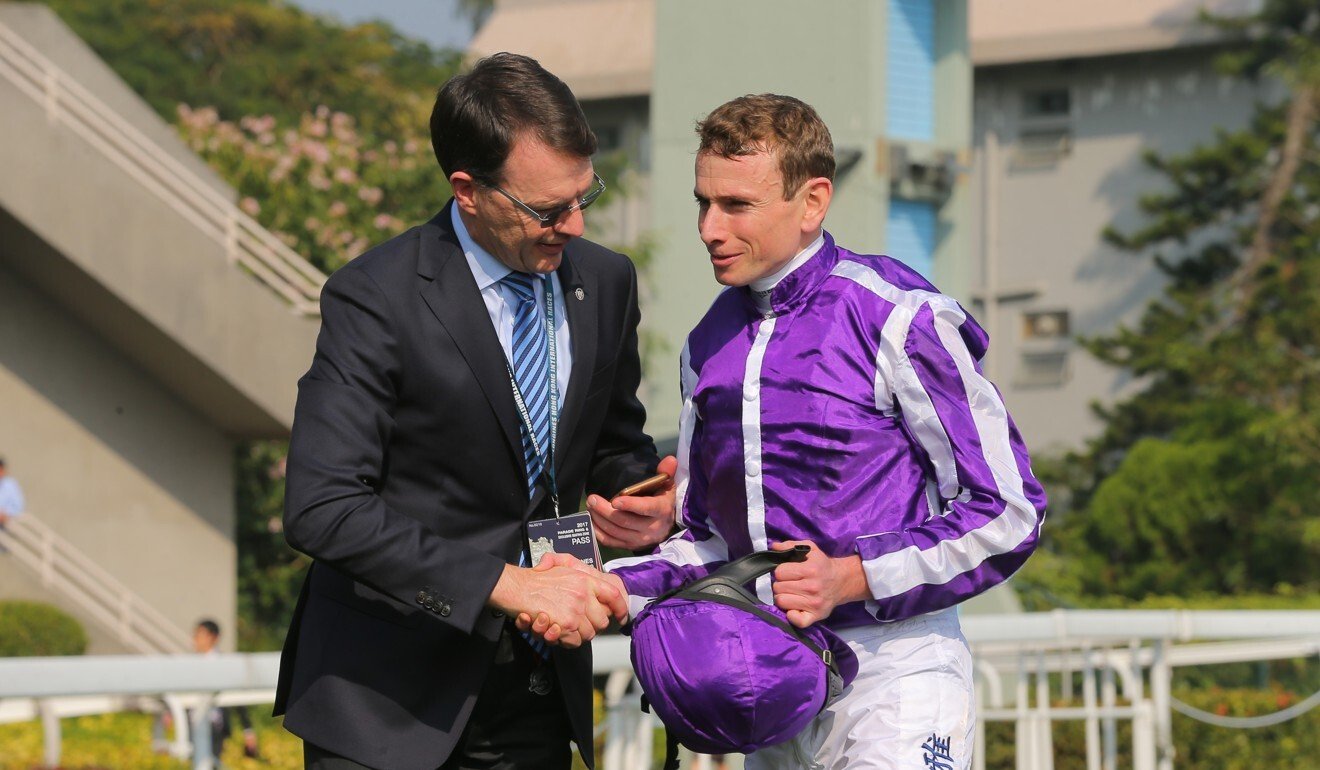 Saturday, November 30, 2019:
In another body blow for HKIR, Japanese superstar Almond Eye pulls out of the Hong Kong Cup after suffering from an elevated temperature.
Wednesday, December 4, 2019:
Karis Teetan wins the International Jockeys' Championship at Happy Valley.
Sunday, December 8, 2019:
Despite the social unrest, HKIR goes off without a hitch but the Japanese rule the day with Glory Vase capturing the Vase, Admire Mars proving too strong in the Mile and Win Bright taking the Cup. John Size's Beat The Clock saluted in the Sprint for the home team.
Wednesday, December 18, 2019:
The Jockey Club confirms popular Italian jockey Alberto Sanna will not receive a licence extension after serving a 10-meeting suspension for failing to give Dances With Dragon every possible chance in a race in November. It follows just days after compatriot Umberto Rispoli announced he was departing Hong Kong early to ride in California after getting fed up with a lack of loyalty.
Thursday, December 26, 2019:
There was no Christmas cheer between Chad Schofield and Teetan, who were involved in a heated altercation in the jockeys' room during the Boxing Day meeting at Happy Valley. Schofield was fined HK$30,000 for his role in the skirmish, while he also suspended for six meetings after being found guilty of improper riding in the race that sparked the incident.
Friday, January 24, 2020:
Amid growing concerns about the spread of Covid-19 from Wuhan, the Jockey Club announces that the Lunar New Year card will go ahead but only patrons with existing bookings will be allowed to attend, shutting out tens of thousands of people from what is traditionally one of the biggest meetings in Hong Kong each year. It provides a blueprint for the rest of the season and other sports around the globe to follow. Ultimately, the areas for the general public at both Sha Tin and Happy Valley would remain shut.
Saturday, February 8, 2020:
After the coronavirus crisis forces the Jockey Club to close its off-course betting branches and shut down the Mark Six lottery, the turnover on racing takes what will be its biggest hit of the season – dropping HK$410 million (25.94 per cent) in the year-on-year comparison.
Sunday, March 22, 2020:
Jockey Vincent Ho Chak-yiu drives the Francis Lui Kin-wai-trained Golden Sixty to victory in the Hong Kong Derby, completing the second clean sweep of the four-year-old series after Rapper Dragon in 2017 in front of just 1,017 people.
Tuesday, March 24, 2020:
Frenchman Antoine Hamelin answers an SOS from the Jockey Club, arriving in Hong Kong just before the borders close to join the thin riding ranks. He spends 14 days in quarantine before making an immediate impact with 17 winners.
Wednesday, March 25, 2020:
Newly appointed apprentice Gary Lo King-yeung is stripped of his licence by the Jockey Club before competing in a Hong Kong race. It was determined Lo's conduct was not up to stringent Jockey Club standards. To fill the hole, the licensing committee recalls Jerry Chau Chun-lok from South Australia earlier than planned.
Sunday, March 29, 2020:
At the height of the second wave of the Covid-19 pandemic, attendance at the races hits its nadir with a full lockout and zero fans on course. It is the only meeting where owners with runners were not allowed to watch their horses run in person.
Monday, April 6, 2020:
South African jockey Grant van Niekerk is sacked by the Jockey Club after a domestic dispute with his girlfriend that resulted in her having to go to hospital.
Sunday, April 26, 2020:
Typically one of the two big international meetings of the season at Sha Tin, Champions Day is an all-local affair. Mr Stunning takes the Chairman's Sprint Prize, Southern Legend edges out Beauty Generation in the Champions Mile and Exultant proves too strong in the QE II Cup.
Thursday, July 2, 2020:
Jockey Club announces members of the public will be able to attend the races if they secure restaurant bookings. It only lasts three meetings before the third wave of Covid-19 restrictions means only owners with starters can attend the final meeting while the Champion Awards are also cancelled.
Sunday, July 12, 2020:
Zac Purton officially secures his fourth jockeys' championship. The Australian finishes with 147 winners, beating out his arch rival Joao Moreira, who ends up with 138.
Wednesday, July 15, 2020:
Veteran trainer Ricky Yiu Poon-fai collects his first trainers' title in the season finale at Happy Valley with 67 winners to his name, holding off challenges from Tony Cruz (65) and Lui (63). Hong Kong legend John Moore competes in his last meeting as a Hong Kong trainer before returning to Australia.